Who would have ever thought that alienating women, Latinos, Muslims and war vets, among many others, could have a negative impact on business?
That's the obvious and predictable reality Donald Trump faces today, as new research shows a precipitous drop-off in visits to the hotels, casinos and golf courses that sport his name.
And a good chunk of the decline can be attributed to women who have simply stopped showing up at Trump-branded businesses.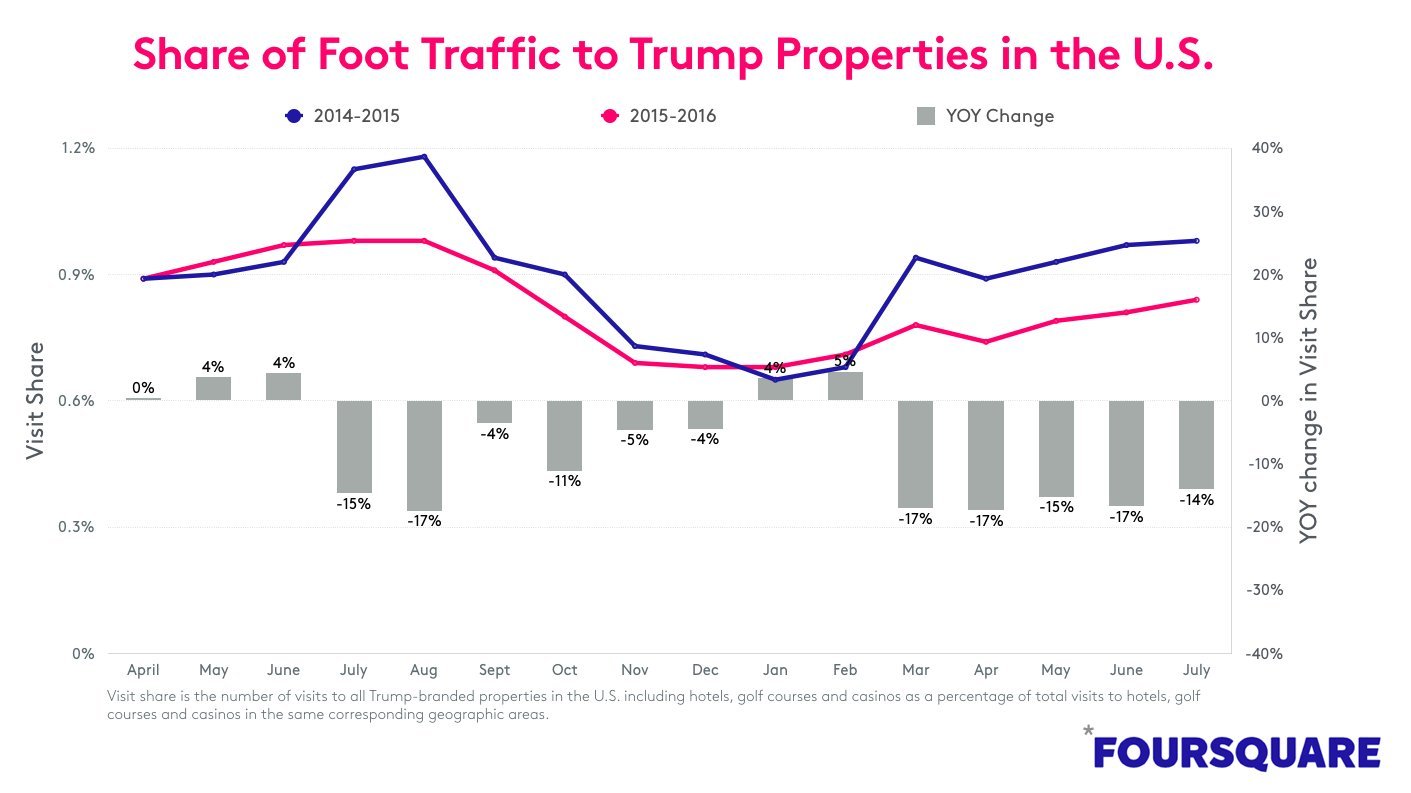 Chart: Foursquare
According to "foot traffic intelligence" from Foursquare, Trump-branded properties were seeing stable growth in visitors last year — until the Donald launched his presidential campaign.
Traffic to Trump properties around the U.S. was down 14 per cent this July from a year earlier. In June, the properties registered a 17-per-cent decline from the same month a year earlier.
Just this week, Trump Entertainment Resorts announced it's closing the Trump Taj Mahal in Atlantic City, a property that has been owned by billionaire Carl Icahn since Trump was pushed out amid bankruptcy in 2009.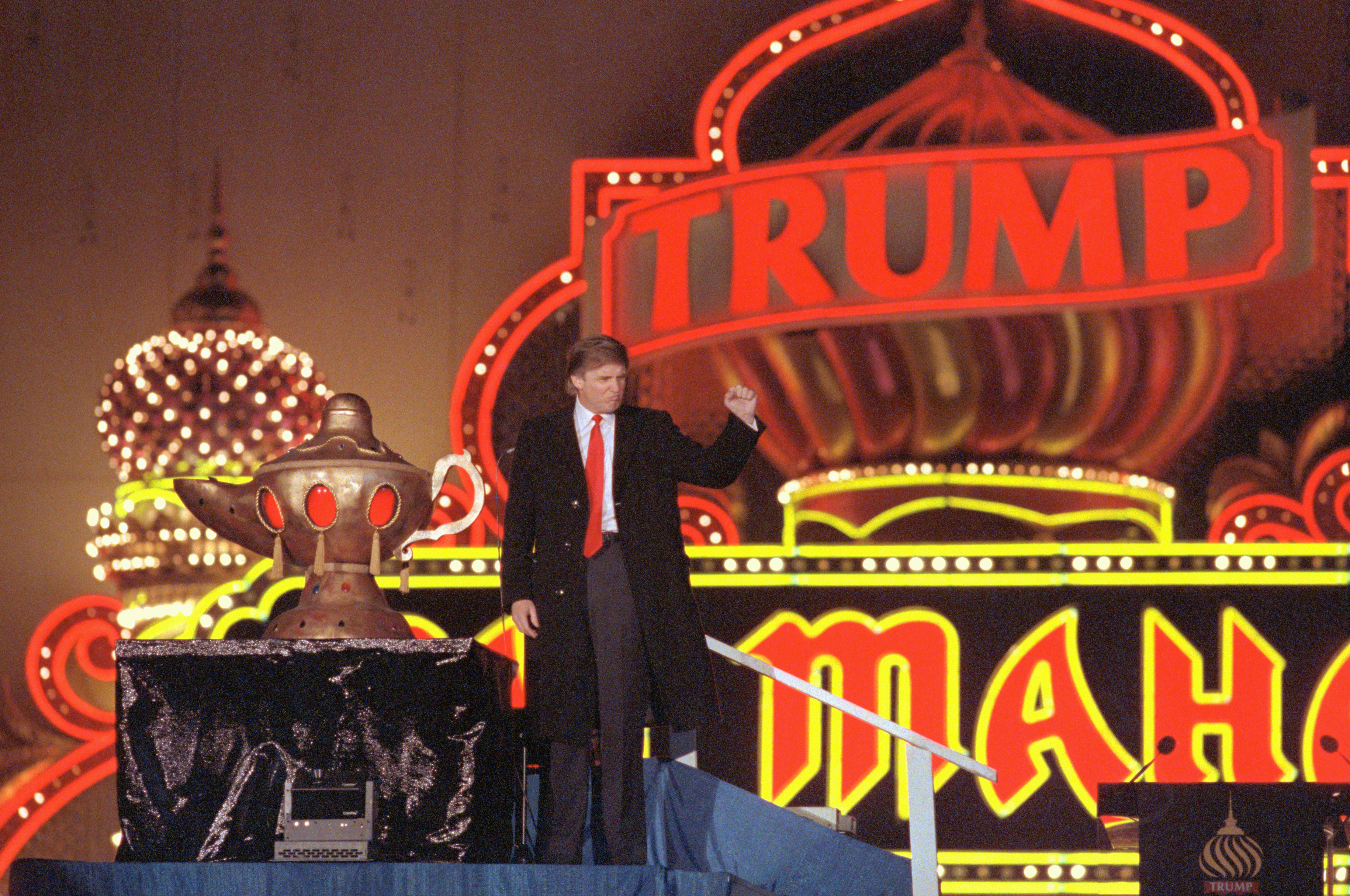 Donald Trump raises his fist in a salute as he presides over opening ceremonies at the Trump Taj Mahal, which he calls the 8th wonder of the World, in Atlantic City, 1990. The Trump Taj Mahal will close later this summer. (Getty file photo)
Ostensibly, the reason for the shutdown was a prolonged strike at the hotel and casino, "but our foot traffic report shows the problems ran deeper," Foursquare said.
Since the primary election season began, women have been leading the drop-off in visits to Trump-branded properties.
Visits by females in Democratic-leaning blue states — where most of Trump's U.S. properties are located — were down a sharp 29 per cent from a year earlier in July.
"This seems to reflect the gender division in the polls among American women," Foursquare said in a blog.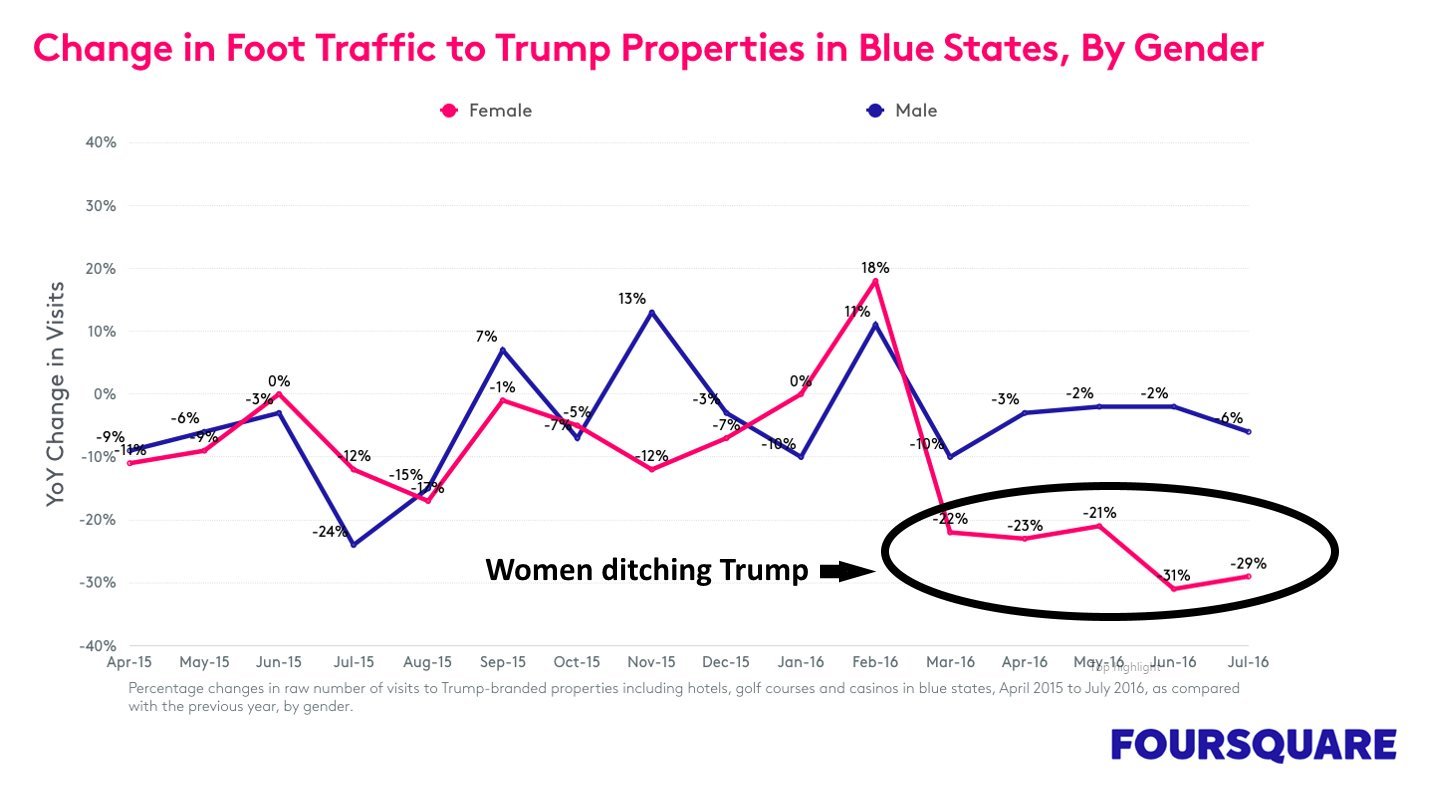 Chart: Foursquare
Foursquare is an app that makes recommendations on where to visit based on where users have gone previously and on their stated likes. It claims more than 50 million users, from whom it derives its foot traffic data.
The site has touted its ability to analyze user data to predict retail trends. It correctly forecast sales of Apple's iPhone 6S and predicted a large drop in traffic to Chipotle following an outbtreak of E. coli at the fast-casual food chain last fall.
Also on HuffPost
If Donald Trump became President