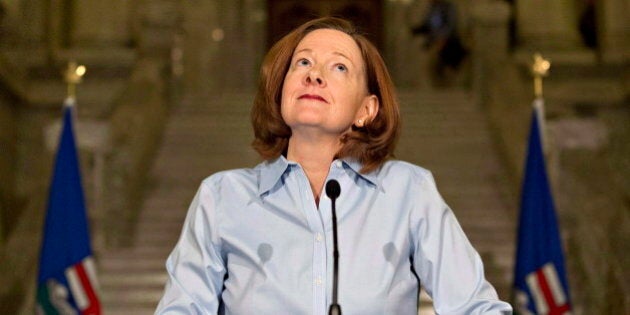 EDMONTON — British Columbia's conflict-of-interest commissioner has ruled there should be a renewed investigation into former Alberta premier Alison Redford's selection of a law firm to sue tobacco companies on behalf of the province.
Paul Fraser says Alberta's former ethics commissioner did not have all the information when he cleared Redford of conflict-of-interest allegations in 2013.
The case involves Redford's selection of the ITRL consortium to sue tobacco companies when she was justice minister.
Firm employed Redford's ex-husband
One of the firms in the consortium employed Robert Hawkes, Redford's former husband and political adviser.
The first investigation found that Redford made a fair decision based on advice given to her, but the CBC later revealed changes were made to briefing documents before they were given to Redford.
Alberta's current ethics commissioner asked B.C.'s Fraser to determine whether the investigation should be reopened, because she is friends with two people involved in the case.
Fraser will handle the new probe.
"I have determined that re-investigation is warranted based on new information that was revealed,'' he wrote in a letter to Alberta Justice Minister Kathleen Ganley dated Wednesday.
Fraser noted that the bar for such a move was low and "the presumption of innocence remains intact.''
"My decision to re-investigate should not be interpreted as a finding about the propriety of the conduct of the Honourable Alison Redford.''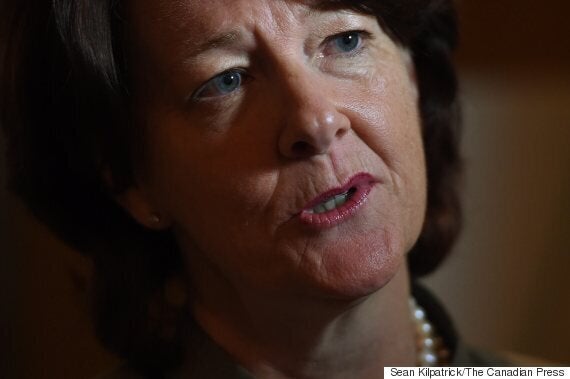 Alison Redford resigned as premier in 2014. (Photo: CP)
Redford resigned as Alberta's Progressive Conservative premier in March 2014 following a scandal over lavish spending on herself and those in her inner circle.
It was announced last year that she had taken a job with the Conference Board of Canada, though Bruce Leslie of the board said in an email on Thursday that she "is no longer associated'' with the board.
Redford could not immediately be reached for comment.
The $10-billion lawsuit against the tobacco companies is aimed at recovering smoking related health-care costs.
"I have determined that re-investigation is warranted based on new information that was revealed."
Alberta's then-ethics commissioner, Neil Wilkinson, investigated Redford's decision in 2013 while she was still premier.
He found that she picked ITRL for the contract from three equally strong applicants. But the CBC report cast doubt on whether he had access to all relevant documentation to make that call.
Ganley, who was named justice minister after the Tories were swept from power by the NDP, asked former Supreme Court justice Frank Iacobucci to review the matter.
Earlier recommendation was removed from final document
Iacobucci's report detailed that an earlier recommendation dismissing ITRL's bid as inadequate was removed from the final briefing document Redford used in her decision and that Wilkinson did not have access to the earlier draft.
ITRL remains in charge of the lawsuit.
Even though Redford no longer sits as a member of the legislature, Ganley has said the matter still needs to be examined so people can have confidence in the integrity of government decisions.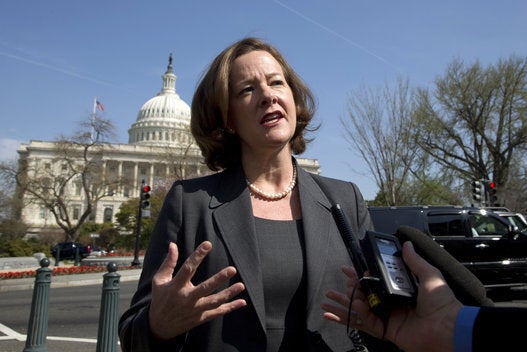 Alison Redford's Spectacular Downfall