She's been in a serious relationship with Blake Shelton for 10 months, but just before they got together, Gwen Stefani wasn't sure whether she was ready to start dating again.
In a cover story for the September issue of Cosmopolitan, the "Used to Love You" singer opened up about how she and her now-boyfriend fell for each other when they started to work together on "The Voice." As with many singers, their relationship bloomed out of their duet, "Go Ahead and Break My Heart" — an experience she never had with her ex-husband, Gavin Rossdale.
"We were both having trust issues, as you would if you were us," Stefani recalled about her and Shelton. "It was like, 'I have so many problems. How can I now be getting into another potentially huge problem? What am I doing?' Blake wrote the song and sent it to me. He was like, 'Help me finish it.' I wrote a verse and sent it to him, but he was gone because he doesn't live in L.A. He didn't have Wi-Fi, so he wasn't answering me back! As soon as he came back to town, he brought his guitar over. We were like, 'We wrote a song together! This is crazy!'"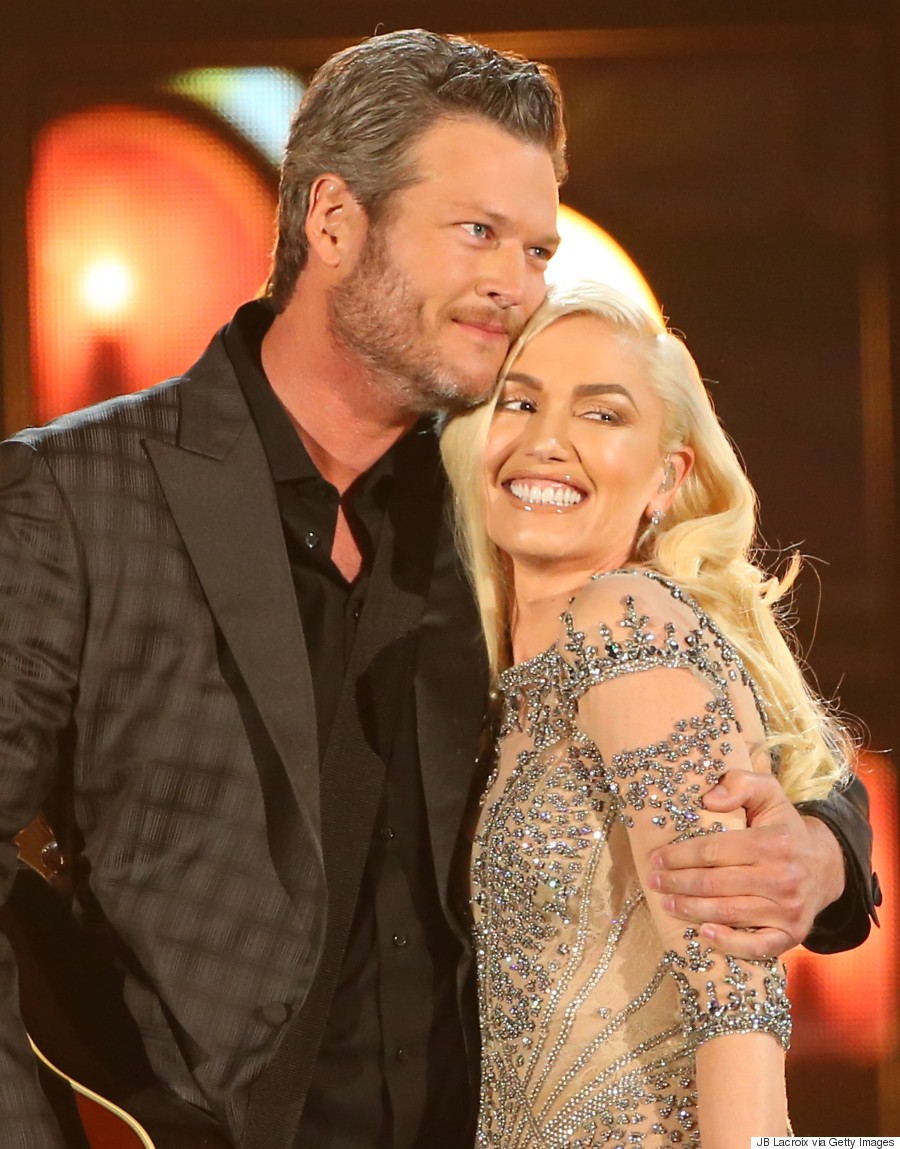 As everyone knows by now, Stefani and Rossdale announced last August that they were splitting up after a 13-year-marriage and reports of Rossdale's alleged infidelity. The former couple finalized their divorce last October and in November, her rep confirmed that she and Shelton were dating.
"We were laughing our heads off when we saw the blind auditions. I love NBC, but they for sure edited stuff to look like we were flirting," Stefani told Cosmopolitan, referring to when she and Shelton first started working together but before they became a couple. "They chose to run with that story before anything was even real. I hardly knew him. But it was like it was in the air — happening before it happened."
Eventually, the singers realized they had feelings for each other, especially after they revealed their respective divorces.
"I went through months and months of torture."
"I was in shock, because I felt like he was exposing me," Stefani told Howard Stern of when Shelton told "The Voice" team about his split from ex-wife Miranda Lambert. "I just couldn't even wrap my head around it. I didn't want anyone to know what was going on with me... I had this huge weight on me and nobody but my parents and obviously everybody involved knew."
She continued: "It was during that time, [Blake] came up to my chair... I never saw him look so upset. So then I was like, 'I gotta talk to you.'"
The "Misery" singer also opened up to Cosmo about her tumultuous split with the father of her three sons.
"Nobody except for my parents, the people involved, and whoever they told [know what happened]. Nobody would believe it if I could really say what happened," she said. "I went through months and months of torture."
Despite going through a rough time, the No Doubt frontwoman seems to have found her happy ending.
Also on HuffPost