If you think training is all it takes to be an Olympian, you might want to take a look at their daily diet.
For the athletes in Rio, it's crucial their bodies stay in peak condition and that means making sure they're giving it the right kind (and amount) of fuel. Depending on the sport, an Olympic athlete's calorie intake can be anywhere from 1,200 to 8,000 per day. Olympic swimmer Michael Phelps has said his daily intake was 12,000 calories a day during the days leading up to the 2008 Beijing Olympic Games.
But it's no secret that athletes burn through a 2,000 calorie pizza faster than an average person. For endurance sports like swimming or cycling, Dr. Michael Joyner says that "elite athletes can burn 15 or 20 calories a minute." During 4-5 hours training periods, Joyner says Olympians can burn 4,000 to 6,000 calories.
Watch the video above by the Washington Post to find out how these Olympians eat their way to the top.
Don't forget to check out HuffPost Canada for more Rio 2016 coverage and analysis.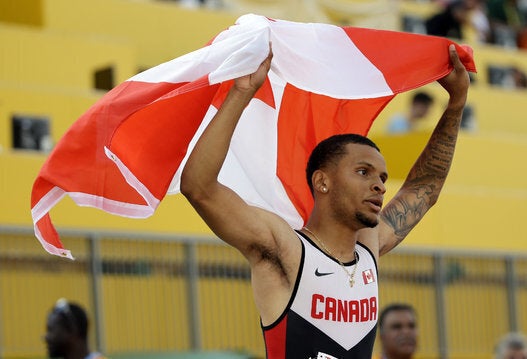 Canadian Athletes To Watch At Rio Olympics 2016