Canada was positively kicked by Germany in a field hockey game at the Olympics on Saturday.
Luckily for the Great White North, all that most people could talk about were the names of two German players: Linus Butt and Florian Fuchs.
Canada was beaten 6-2 after goals from players — including Butt — shot the defending gold medallists to victory.
But the win was overshadowed when Butt stood next to Fuchs during the first period.
Naturally, social media went wild.
GQ noted that if you multiply their jersey numbers by each other, you arrive at 69.
But Canadians can't escape the name game scot-free, either.
Almost every time the Olympics come up, people mock Richard "Dick" Pound, the Canadian founding president of the World Anti-Doping Agency (WADA).
This time, we're more than happy to pass that buck to Germany.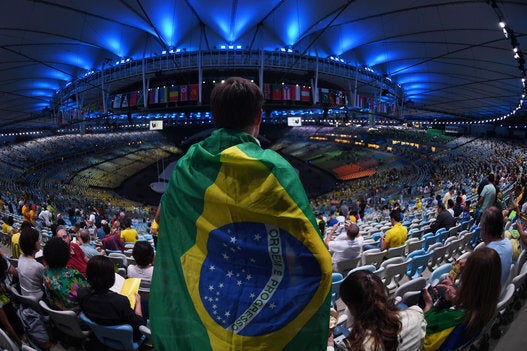 Rio Olympics 2016 Opening Ceremony