Princess Beatrice and her long-term love, Dave Clark, have called it quits.
Hello! magazine reports that Clark, 32, and the Princess of York, who turns 28 today, made their decision after taking a month-long break amidst a serious discussion about their future.
"After ten years together, Beatrice and Dave had to wonder why they were not married," a source close to Beatrice told The Mail on Sunday.
The same source also noted that the princess' mother Sarah, Duchess of York, is very sad about the split and 'feels as though she has lost a son,' The Daily Mail Online reports.
But it might be too soon to lose all hope — friends of the couple say the split was amicable and mutual and that they are open-minded about the future, People magazine reports.
The Princess and Clark — who is now the senior advisor to the CEO of Uber — met during a study abroad program with the University of Edinburgh. However it was Prince William who introduced Clark to his cousin and they hit it off immediately.
Over the years, Clark and the Princess have been seen out and about in London, San Francisco and New York City with the Royal Family and celebrity friends like Uber investor Ashton Kutcher and his wife Mila Kunis.
Check out the slideshow below for photos of the couple in happier times.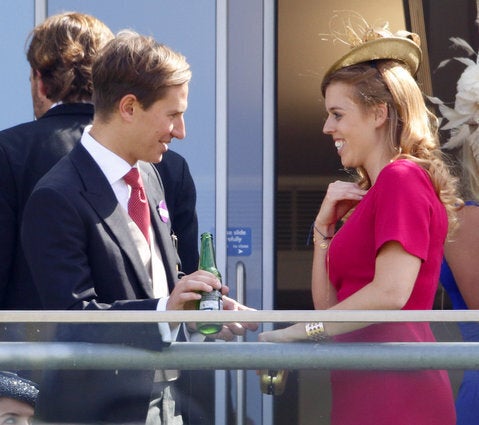 Princess Beatrice And Dave Clark