Alberta's abandoned oil wells could soon be transformed into sites for green energy production.
As the province's oil industry continues to slump there's been debate over whether government or corporations should pay for the clean up of so-called orphan wells.
The Living Energy Project pilot project is working to convert an abandoned oil well to one that captures geothermal energy. If it works, it could not only ease the debate over the well clean up, but also create jobs for out-of-work Albertans.
"Alberta has nearly 170,000 abandoned oil wells. Converting them to geothermal energy helps oil companies' bottom line, cuts down methane leakage, produces free energy and gets oil service firms back to work," Mitchell Pomphrey, manager of the Living Energy Project, told Alberta Oil Magazine.
Abandoning a well can cost up to $300,000, according to Reuters. Converting it to geothermal and constructing a greenhouse above it costs less than half of that amount.
Drilling into the earth is one of the biggest costs of installing a geothermal energy source. With abandoned oil wells, the hardest part is already done.
Nick Wilson, director of The Living Energy Project, explained to the Devon Dispatch how the technology works:
"An abandoned well naturally fills up with water, which at that depth is warm. We're simply going to pump that around a loop into the building where a heat extractor will take the heat out of it and convert it to hot air ... therefore we can cut our gas bill ... and then the cold water is circulated back around the pipeline loop into the well."
Alberta's oil industry has spent over $200 million to clean abandoned wells over the past 25 years, according to The Globe and Mail.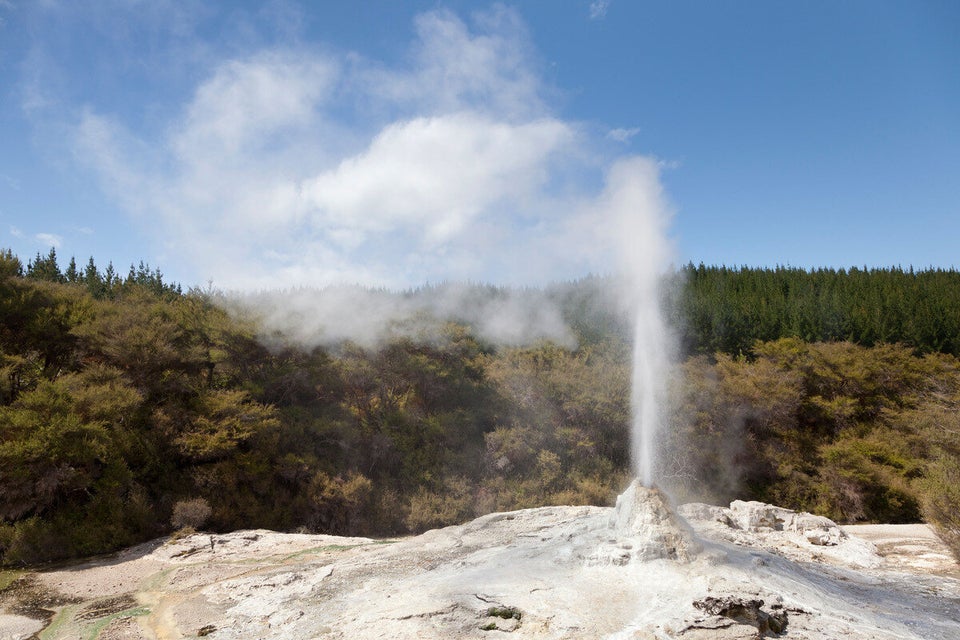 Advantages Of Geothermal Power