Celebrity moms receive a lot of comments for their post-baby bodies, but Anne Hathaway is setting the record straight.
On Monday, the 33-year-old actress shared an Instagram photo of her DIY shorts, along with an empowering message to fellow moms.
"There is no shame in gaining weight during pregnancy (or ever)," she wrote. "There is no shame if it takes longer than you think it will to lose the weight (if you want to lose it at all). There is no shame in finally breaking down and making your own jean shorts because last summer's are just too dang short for this summer's thighs."
"Bodies change. Bodies grow. Bodies shrink," she continued. "It's all love (don't let anyone tell you otherwise.) Peace xx #noshame #lovewhatyouhavebeengiven."
On Instagram, many of Hathaway's fans praised her post, calling her words a "perfect message" and a "freeing truth."
Hathaway became a first-time mom in March when she and husband Adam Shulman welcomed their baby boy, Jonathan Rosebanks. Since then, the "Alice Through the Looking Glass" star has been very honest about coming to terms with her postpartum body.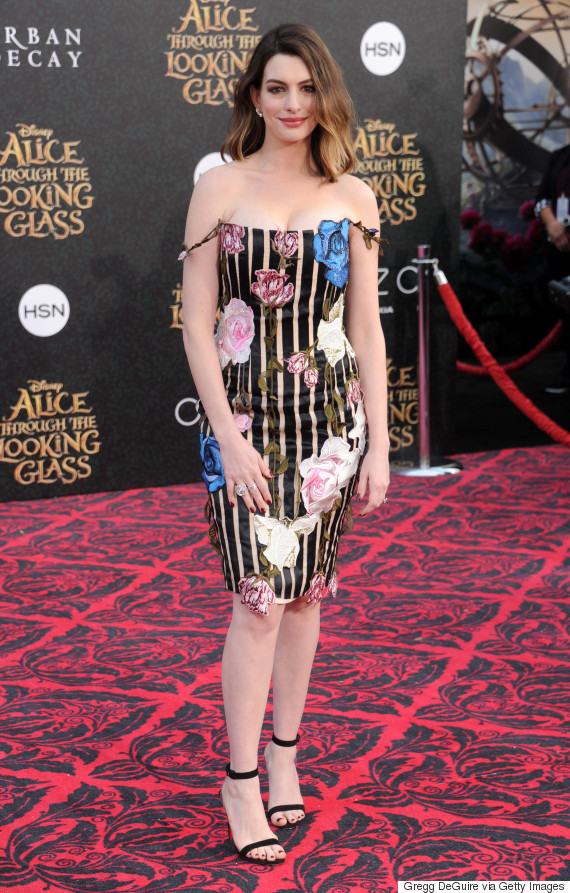 Back in May, she revealed on "The Ellen DeGeneres Show" that becoming a mom gave her new body confidence: "[Now] I walk in [to the gym], I'm like, 'Yeah I work out with five pound weights, but I pushed a baby out of my body, I feel good right now.'"
The actress was also honest about how she was body-shamed.
"If somebody says, 'I had a baby 13 years ago,' you say, 'You look great.' That's what you do. That is the etiquette," she told host Ellen DeGeneres. "So I say to this guy [at the gym], 'I had a baby seven weeks ago.' And he goes, 'Oh, trying to lose the baby weight?'"
After the encounter, Hathaway revealed she "cried a little bit."
Also on HuffPost
9 'Non-Maternity' Pieces That Will Take You Post-Baby