Nike's first-ever ad featuring transgender athlete Chris Mosier can inspire all of us to do one thing: never back down.
The 40-second advert, called "Ultimate Courage," shows the duathlete running and biking, while being asked if he's strong enough or fast enough to compete against men — newsflash, Mosier is the first trans athlete to make the U.S. men's national team and compete in the Olympics.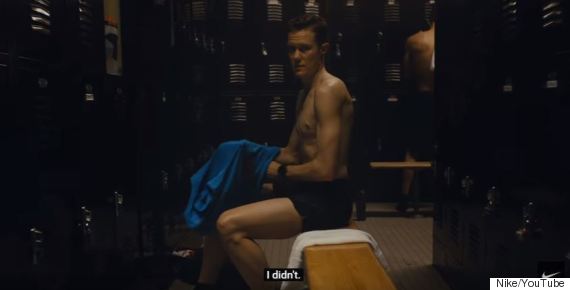 "I'm definitely not the world's 1st trans athlete — but I'm honoured to be in a position to raise visibility worldwide," the 35-year-old transgender advocate wrote on his Twitter page.
According to Advocate.com, the 2016 Rio Olympic Games are the most open for transgender athletes.
The International Olympic Committee released guidelines earlier this year saying female-to-male athletes could compete without restrictions, and male-to-female athletes would have to go through hormone therapy, the Guardian reports. Surgery would also no longer be required to compete.
In July, Mosier also broke another record and became the first trans athlete to appear in EPSN's annual body issue.
Breaking Boundaries: Trans body included in @espn's Bodies We Want 2016 https://t.co/vzc9McTF37 #bodyissue pic.twitter.com/nmiTU09KQj

— The Chris Mosier (@TheChrisMosier) July 6, 2016
"I have wanted to be in the Body Issue for over a year. I think the reason I felt so inspired to do it is that I'm finally at a place where I feel very comfortable with my body. And as a trans person, being in a body that didn't really fit me for 29 years, now I feel very comfortable in my own skin," he told the magazine.
After his new Nike ad was released on Monday, Twitter users and fans have been calling Mosier everything from a "hero" to an "inspiration." Amazing!
Check out the full ad in the video above.
Also on HuffPost
Canadian Athletes To Watch At Rio Olympics 2016