Northern Alberta RCMP have arrested a man and are appealing to the public for help in identifying him.
On August 4, police arrested the young, white man near Beaverlodge, Alta. They've been unable to figure out his name since.
He's been charged with breaking and entering, mischief under $5,000, two counts of possession of stolen property, two counts of resisting arrest, two counts of obstructing a police officer, trespassing and five counts of arson.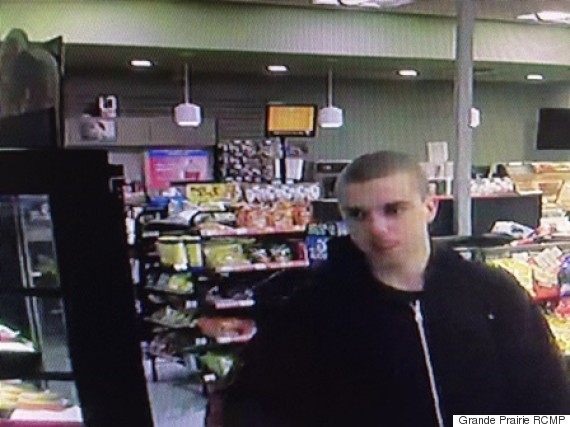 A surveillance photo shows the unnamed suspect at a convenience store where he allegedly filled a jerry can prior to the arson. (Photo: Grande Prairie RCMP)
He's described as being in his early 20s, with short brown hair, brown eyes, a slim build and two scars on his right forearm.
Police say he may have ties to both Edmonton and Calgary.
According to Canadian law, someone can be charged if their name is in question as long as their identity can be proven by other means such as an eye-witness account or fingerprints.
The man is set to appear in court on September 7.
Anyone with information about his identity is asked to call the Grande Prairie RCMP at 780-830-5700.
Also on HuffPost:
Edmonton's Most Wanted (July 2016)