Bandanas are officially back in style, fashionistas. Let us all rejoice!
Thanks to our fave celebs and bloggers, we've been seeing the bandana being picked up off the floor and placed back into our wardrobes.
Taking a classic, gritty, rock 'n' roll print and giving a modern and feminine twist to it, the bandana is the perfect accessory to up your fashion game. It's simple, subtle and effortless to work with. It's literally a square of fabric that you can transform into many different shapes and styles.
But if you're feeling a bit too much like a cowboy or cowgirl (or Axel Rose for that matter) wearing your bandana, don't sweat it. There are many different, fashionable ways to tie this cute accessory.
Over at J. Crew, women's designer Julie Houts drew up an adorable how-to on how exactly to tie a bandana, not one, not two, not three, but four ways!
Head cover-up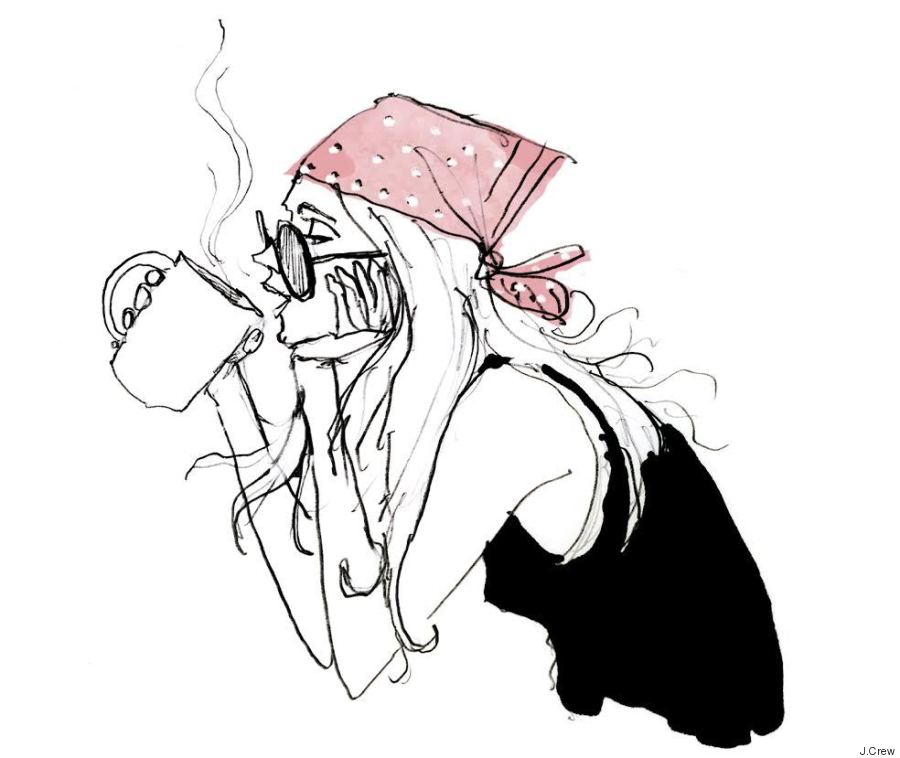 If you're looking to cover up your bed head, grab a bandana and fold it diagonally. Then, place the folded edge at your hairline and fold the two corners behind your head.

Knotting it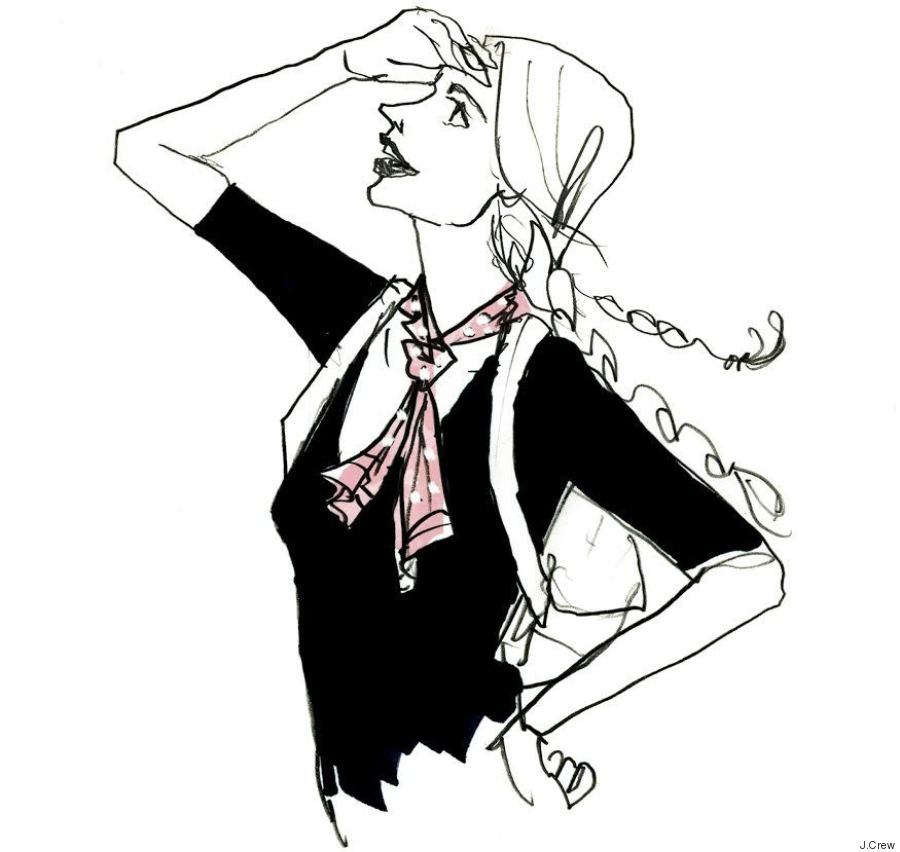 Look elegant this season with a simple knotted bandana! To get the look, diagonally roll your bandana. Once you've done that, tie it around your neck in a double-knot.

Old school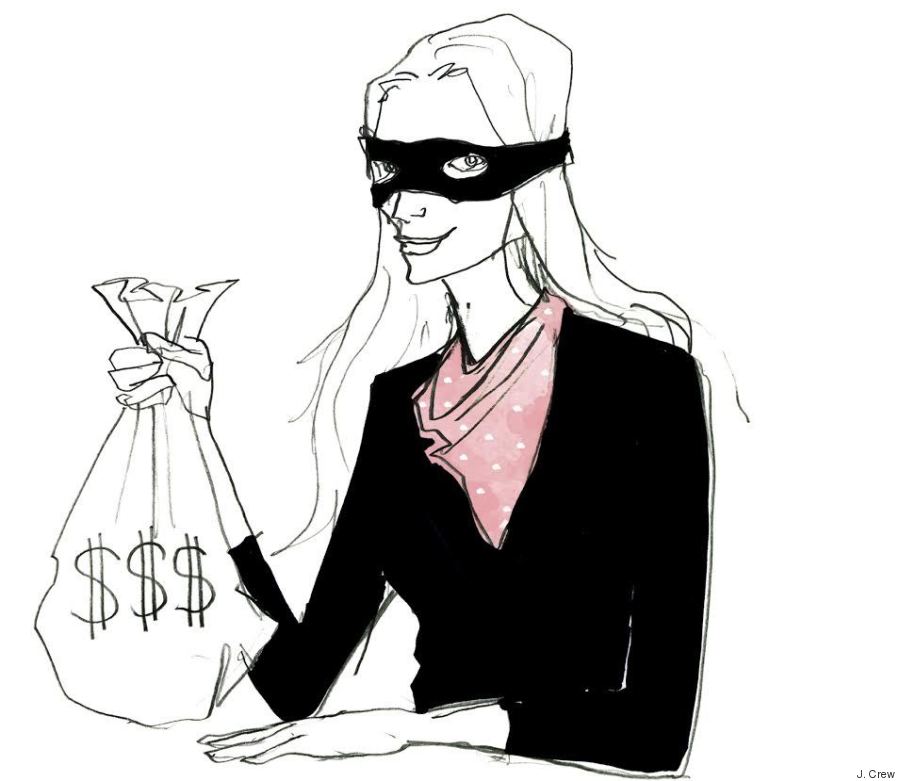 Dubbing it "the bandit," J.Crew says to get this classic look, fold your bandana in half diagonally. Then, tie the two fold corners behind your neck and viola! You're the chicest bandit in town.

Jazz up your bag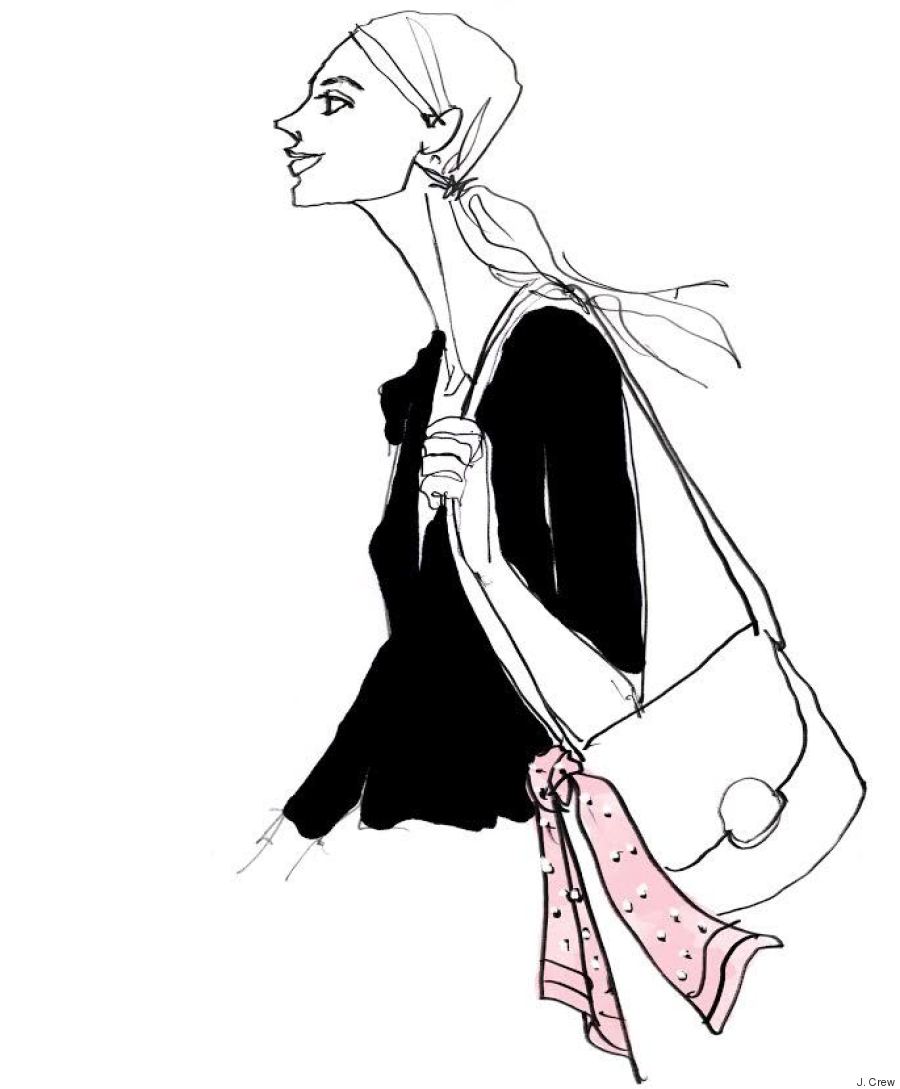 If you're not into rocking a bandana, you could always use it as an accessory for your bag. All you need to do is tie the bandana to the base of your bag strap. Simple, chic and totally on trend.
But by far the BEST thing about this trend is how inexpensive the bandana is. Whether it be from your local mall or neighbourhood dollar store, bandanas are typically low cost (yes, you can pick up a bandana for less than $5).
Ready to go bananas over bandanas? Then shop our slideshow below!
Follow Huffington Post Canada Style on Pinterest, Facebook and Twitter!