OTTAWA — A new Senate report is calling on the Liberal government to immediately fill judicial vacancies as a way to cut down on delays in the criminal justice system. The interim report from the Senate committee on legal and constitutional affairs says failing to take steps to help speed criminal cases through the courts will lead to a lack of public confidence in the justice system.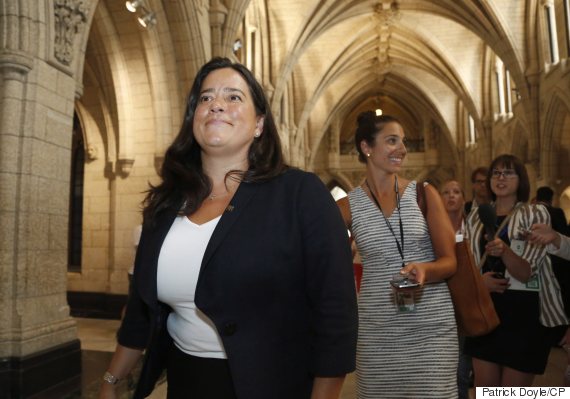 Justice Minister Jody Wilson-Raybould leaves after appearing at the House of Commons Standing Committee on Justice and Human Rights on August 11, 2016. (Photo: Patrick Doyle/CP)
Senate Liberal George Baker says delays in the courts leave the innocent in limbo, the guilty without prosecution and Canadians frustrated. The report recommends limiting unnecessary court appearances, creating a more effective judicial appointments system, bring in restorative and other alternative forms of justice and investing in technology to modernize courtrooms.
Chief justice urges PM to get moving
Last month, the Supreme Court issued new rules for what can be considered reasonable delay, setting the time limits at 18 months for provincial courts and 30 months for superior courts. On Thursday, Supreme Court Chief Justice Beverley McLachlin said the 44 federal judicial positions that remain empty are contributing to delays and restricting access to justice.