Penny Oleksiak is having one hell of a "Summer Sixteen."
As if taking home gold for Canada at the Rio Olympics isn't enough of a life highlight, it looks like the mighty 16-year-old swimmer just got added to Drake's inner circle.
Oleksiak has been getting as much personal love from the rapper as he showers on their shared hometown, Toronto.
We think this has the makings of a powerhouse friendship.
Let's peruse the bestie checklist and see if Drake and Oleksiak tick the boxes:
1. Decide potential bestie is pretty cool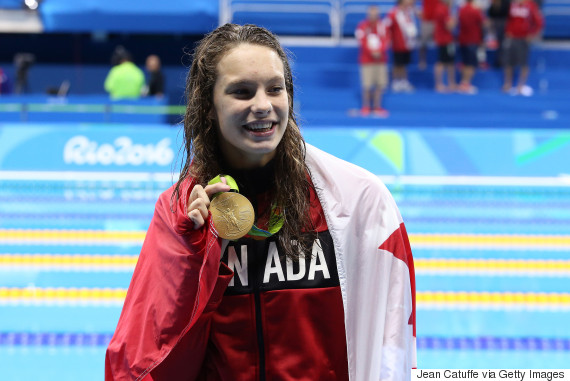 Oleksiak snagged Canada's first gold medal of the 2016 Olympic Games, not to mention three others.
The teen also made history as the first Canadian Olympic gold medallist who was born in the 21st century.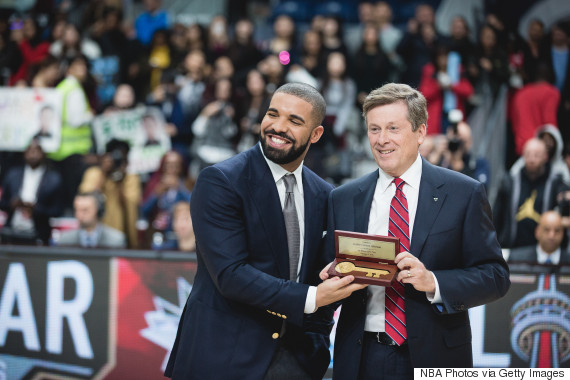 Drake is sort of a rap king and has a key to the city of Toronto. Qualifies as cool, we think.
2. Shout out your bestie on social media when they slay the game
3. Follow each other's social media accounts
When @Drake FOLLOWS @OleksiakPenny on Twitter #goals pic.twitter.com/UGCWHyQsBB

— Danika (@danikahuizingaa) August 13, 2016
This is literally amazing @Drake I'm crying 😂😂 #startedfromthebottom https://t.co/eoDWVzSWvR

— Penny Oleksiak (@OleksiakPenny) August 13, 2016
4. Offer a concert ticket hookup to your basically sold-out show
OK, this only applies if you're a superstar artist. Earlier this week, Oleksiak tweeted that she couldn't get tickets to the rapper's show this October, but it looks like Drake has her back.
So @Kjmasse and I tried to buy @Drake tickets to celebrate.. Basically sold out🙃 #ugh #maybenexttime pic.twitter.com/7EoyTo9dBL

— Penny Oleksiak (@OleksiakPenny) August 10, 2016
Although the swimmer says she hasn't accepted any gifts as yet, the Globe and Mail reported that an unnamed source close to Drake said the rapper would ensure that she would make it to his "Summer Sixteen" show this fall, no problem.
Yet to accept anything so far but feeling so blessed! #ohcanada https://t.co/V2tELKV5Sr

— Penny Oleksiak (@OleksiakPenny) August 12, 2016
Penny, welcome to OVO.
Also on HuffPost
Mesmerizing Photos From Rio Olympics 2016