VANCOUVER — West Vancouver police say a man who came face to face with a bear managed to escape but scraped his legs as he scrambled to get away from the animal.
Const. Jeff Palmer said the unidentified 35-year-old man was walking along a trail at Capilano River Regional Park when he thought he'd encountered a large dog.
"But then as he approaches he realizes it's a black bear,'' Palmer said.
The man made loud noises to try and shoo away the bear, which began following him, Palmer said.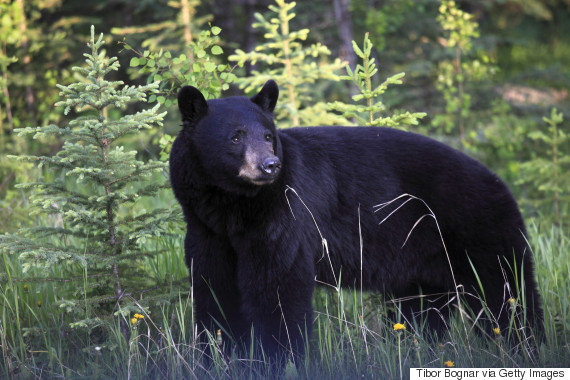 A black bear in Banff National Park.
That prompted the man to run as the bear continued pursuing him.
"The bear wasn't fearful,'' Palmer said, adding the man fell as he ran through a forested area between the Capilano River and the British Properties.
His injuries did not require hospital treatment.
Police responded to reports of a man screaming and called the conservation office to try and locate the bear.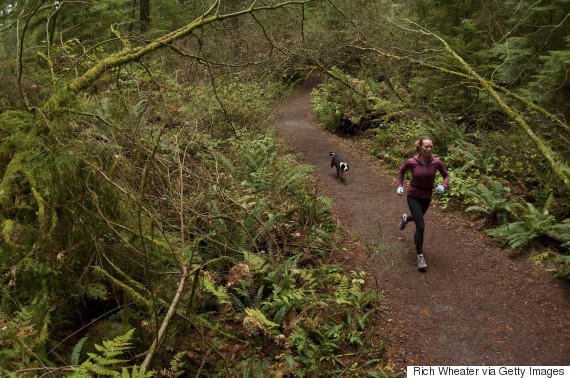 Capilano River Regional Park is a popular spot for trail runners.
Palmer said the fact that the bear did not have any fear of a human suggests it may have become habituated to a food source such as garbage.
"As they lose their fear of humans they can become increasingly dangerous to humans.''
No details have been released on what happened to the animal.
On Saturday, a 10-year-old girl was critically injured after a bear attacked her in Port Coquitlam. Conservation officers said the the bear, who had been with her cub, wouldn't leave the area and had to be euthanized as a result.
It's unclear what happened to the cub.
Also On HuffPost:
Orphaned Black Bear Cubs, July 2015