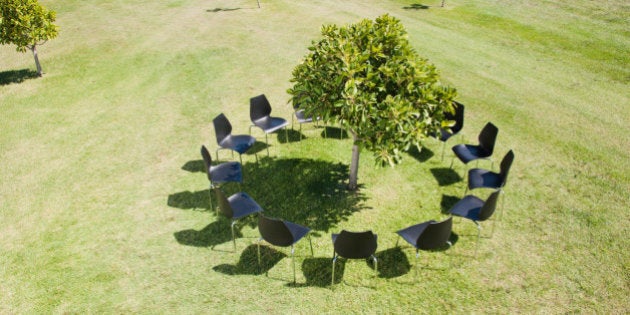 An increasing number of companies are embracing an environmentally sustainable mandate that focuses on the renewability of their products and the carbon footprint left by their factories and offices. While no company is 100 per cent eco-friendly, many are working towards that goal through various efforts.
We've partnered with new 2017 Ford Fusion to list five companies that understand that sustainable living and money-making can go hand-in-hand.
This Canadian energy company is so green it helps others live consciously as well. While Bullfrog doesn't directly power homes with green energy, it ensures that the power they offer is from confirmed green providers. As part of its commitment, the company got its B Corporation status which holds the company to a higher standard of social and environmental performance.
This shoe company may produce runners of all colours but it's pretty green overall according to Newsweek's 2016 rankings. Nike has accomplished an 18 per cent decrease in carbon emissions (per unit) since 2011 and is aiming to achieve a 25 per cent decrease in its key operations by 2020. The company didn't make a big announcement about going green, it just did it. One of the ways the company transformed manufacturing practices was through its Nike Flyknit technology -- a method of construction that uses less material to reduce waste by about 60 per cent.
This tech company designs sustainable products and solutions so that its customers can also be sustainable and reduce their carbon emissions. They've produced onshore wind turbines for European and South African markets as well as building the world's most efficient and eco-friendly gas-fuelled power plant in northwestern Germany.
Like the name suggests, Swisscom AG is a Switzerland-based telecommunications company. Newsweek ranked it in its top 10 green companies list in 2016 and it's easy to understand why. It has made some solid commitment to increasing its energy efficiency by 25 per cent from 2010 to 2015. It also committed to increase that efficiency by an additional 35 per cent in the next four years. The company intends to reach this benchmark by using home offices more often to reduce emissions in a person's commute and creating products that use less energy. Swisscom AG is also one of the biggest purchasers of wind and solar power energy in Switzerland.
Ford is proud to embrace an eco-conscious living mandate because we believe you deserve more from your car. With its innovative design, intuitive technology and choice of Gas, Hybrid, or Plug-in Hybrid, the new 2017 Ford Fusion is for those who want more from their car.