It's a sign of just how relaxed attitudes have become towards weed in states where it's been legalized for recreational use: Home sellers in Oregon are reportedly featuring pics of marijuana and/or hemp plants in their ads, intentionally or otherwise.
NBC affiliate KGW in Portland, Ore., reported on one such property: A two-bedroom, US$200,000 house with a spacious yard which looks like this: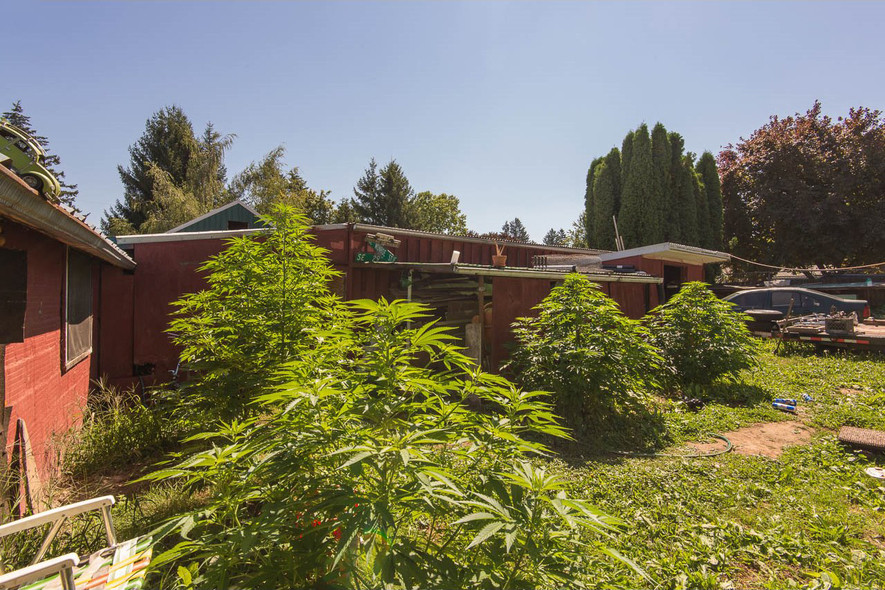 (Photo: Keller Williams Realty via Estately)
The realtor describes the property as a "charming home with LOTS to offer." No kidding — especially if the cannabis comes with the house.
And it's not the only property for sale in Oregon where whacky tabacky can be seen in the promo pics. There is also this six-bedroom, US$425,000 property in Milwaukie, Ore., which Redditors say has four pot plants growing on the back porch. We aren't entirely certain what we're looking at. What do you think — is that weed on the upper porch?
(Photo: Premiere Property via Estately)
In Colorado, where homeowners can grow up to six plants at a time for personal use, legal weed is changing the way people buy and sell homes.
"Basements have become very important," John Grove, a Re/Max agent in Pueblo, Colo., told the local Daily Chieftain. He believes marijuana has something to do with a 12-per-cent spike in local house prices over the past year.
"We get lots of calls from out of state. Every day we're showing properties. Part of it is Pueblo County has a reputation for having an open-door policy on pot businesses, so we sort of stick out like a sore thumb."
It's hard to say just how much house price growth can be attributed to weed — many cities in the U.S., particularly in Western states, have seen double-digit house price growth in the past year, regardless of marijuana's legal status.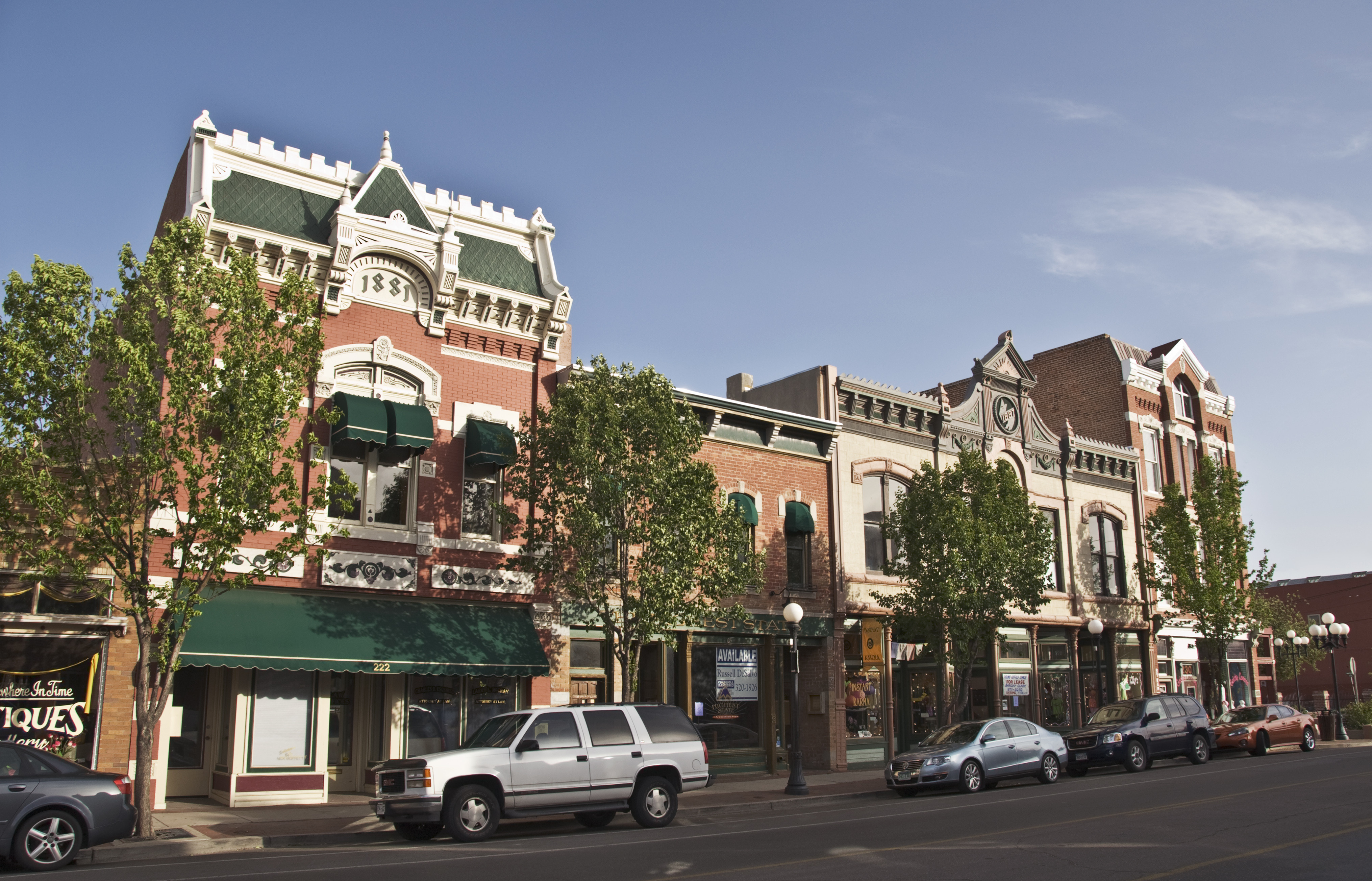 Pueblo, Colorado's historic business district. (Photo: Stephen Saks via Getty Images)
But while "growing your own" may be becoming a feature of home sales in these states, it's just a minor way in which real estate is being reshaped by legal weed.
In many communities in Colorado — which has arguably the most advanced recreational marijuana industry in the country — some real estate experts say weed created a property boom of sorts.
Denver's long underused warehouse spaces have seen a spike in demand, something that Jason Thomas, the head of Avalon Realty Advisors, attributes to commercial cannabis operations.
"Its impact is huge," Thomas told a conference last year. "It is an economic driver in Colorado, accounting for the majority of [warehouse] rent increases, more so than traditional users…."
There are strict limits in Colorado on where commercial grow-ops are allowed: They have to be located on land zoned for industrial use, and must be at least 1,000 feet from schools and churches. That limits the available supply of grow-op land, driving up prices.
In 2014, growers were "offering four times market value, and a big chunk up front in cash," a Denver construction company CEO said at the time.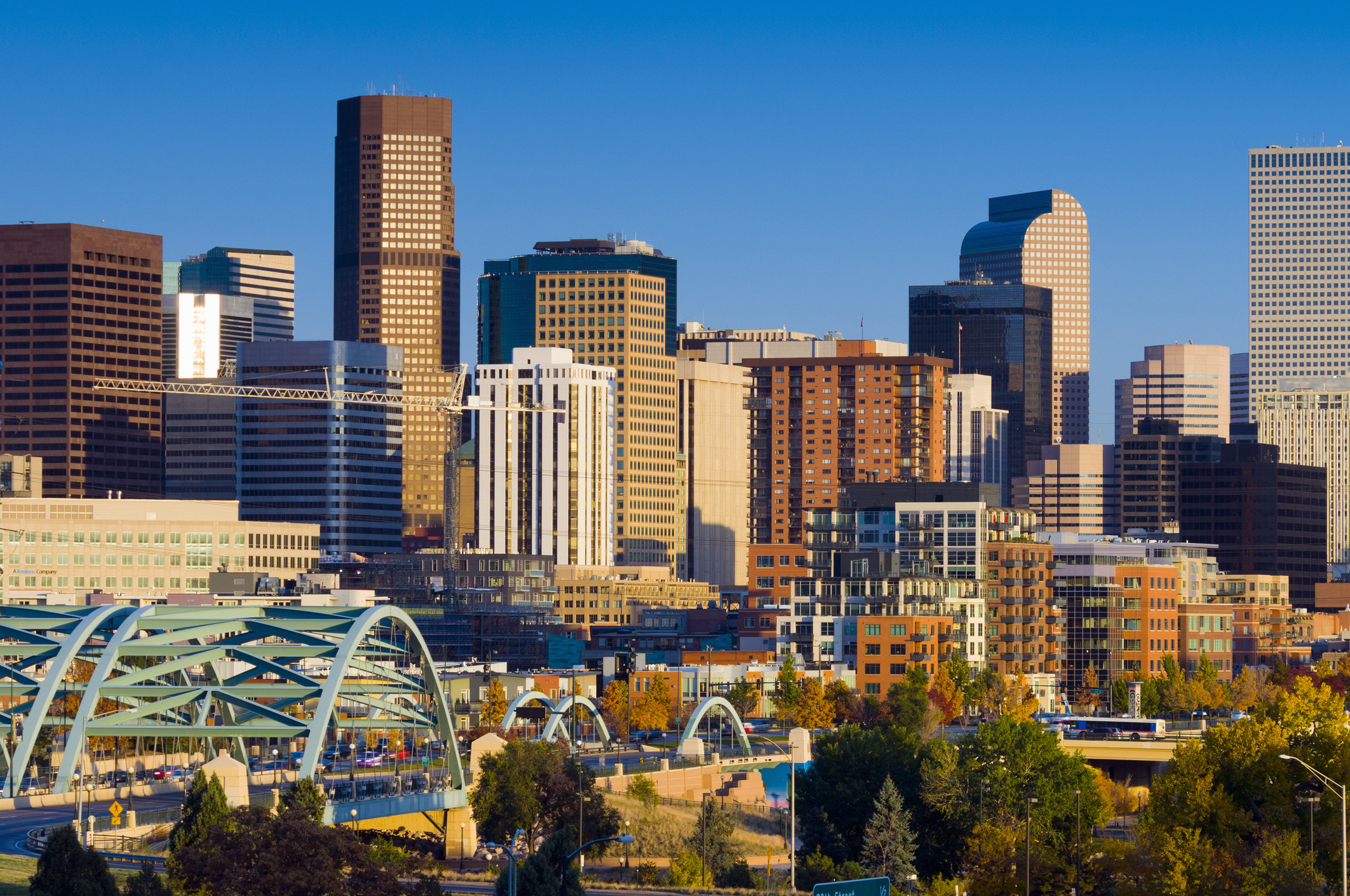 Downtown Denver, Colorado. (Photo: Alan Copson via Getty Images)
As prices soared in the Denver area, demand for grow-op land spread to outlying areas, including to Pueblo, some two hours south of Denver by car.
"The market has gotten very tight for industrial buildings, and prices have gone up substantially," realtor Dan Molello of Jones-Healy told the Chieftain.
With demand soaring, specialty real estate agencies are popping up for the singular purpose of brokering marijuana-related land deals.
Commercial Marijuana Realty, for instance, is offering numerous grow-op spaces for sale, from US$595,000 for a 4,850-sq-ft office in Pueblo, to US$4 million for a 33,000-sq-ft warehouse in Aurora.
Some of the ads promise "turnkey" operations — you buy it and show up to a ready-to-manufacture marijuana operation.
"It's the green boom here in Colorado and real estate is at a premium," Sally Vander Veer, CFO of Colorado-based Medicine Man, told Inc magazine earlier this year. "If you own a building that is zoned properly, not including any improvements, it's worth millions."
Also on HuffPost