Penny Oleksiak may have four medals in her pocket (including one gold), but the typical teenager has very simple plans for when she gets home from the 2016 Rio Olympics.
In a recent interview with Toronto radio station Kiss 92.5, the swimmer told morning hosts Roz and Mocha she can't wait to get home.
"I just want to get home and see my friends, see my dog, catch some Pokemon," she told the hosts. "I just crossed off the gold medal at the Olympics... so I gotta do the Pokemon."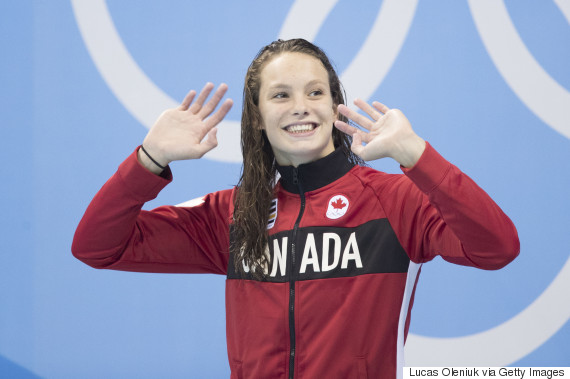 And in case you were wondering, there aren't any Pokemon in Rio — Oleksiak says she has been trying to catch them there.
The 16-year-old athlete from Toronto, who specializes in freestyle and butterfly swimming, also told the radio station she is currently hiding her four medals (a gold for women's 100m freestyle, a silver for women's 100m butterfly and two bronze medals for freestyle relay) in her socks.
"They are in some nice Roots socks," she said. "They are safer there."
She also holds the title as the youngest Canadian to win a gold medal at the Olympics and the first Canadian to win four at the Summer Games, CTV News reports.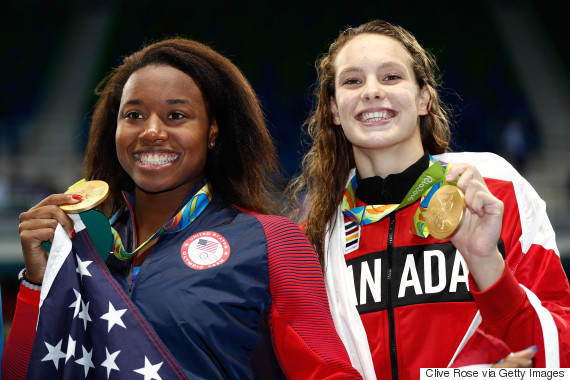 Over the weekend, Toronto rapper (and apparent Oleksiak fan) Drake also gave the swimmer a shout out on his Instagram page, saying he was proud of her and adding the caption: "Can't wait to see you when you are back from Rio at a show!"
He also dubbed her "ovopenny."
"I got over 20K followers because of Drake," she told the morning show hosts.
Canadian singer Shawn Mendes also gave the swimmer a shout out last week.
. @OleksiakPenny you rock.❤️ congratulations! 🇨🇦🇨🇦

— Shawn Mendes (@ShawnMendes) August 12, 2016
Listen to the full interview here.


ALSO ON HUFFPOST:
Canadian Athletes To Watch At Rio Olympics 2016