Transportation Safety Boad
An Alberta pilot who died fighting a fire last year was not formally trained on the risks of the situation, a Transportation Safety Board investigation has found.
On May 22, 2015, a pilot was surprised by a "fire whirl" after he dropped water and foam on a wildfire near Cold Lake.
A "fire whirl" is a tornado-like column of spinning smoke and flame that's caused by extreme heat.
The turbulence from the whirl forced the air tanker's nose up, before it rolled and crashed. The pilot, 38-year-old William Hilts, was fatally injured.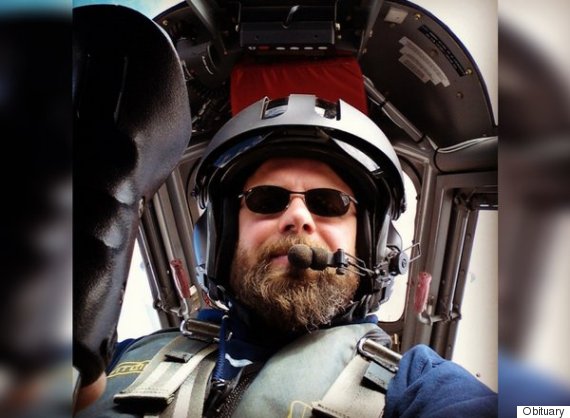 William Hilts was killed on a flight in 2015. (Photo: Obituary)
"The company training program did not include any formal training with respect to fire behaviour and the possible weather hazards around a fire. There is no regulatory requirement for such training," the report reads.
"The investigation found that if fire behaviour training is not provided to personnel involved in fire-suppression activities, there is a risk of aircraft being flown into unsafe conditions."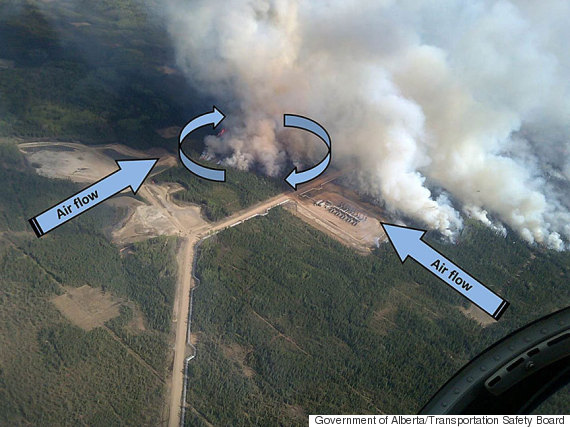 Annotations show how the fire whirl quickly formed on the day of the fatal crash. (Photo: Government of Alberta, annotated by Transportation Safety Board)
However even with training, some experts say the fire whirl still might have taken the pilot off guard.
"We always knew that (fire whirls) formed, but it's new that they are formed outside the fire perimeter and at this strength," Wally Born, executive director of the wildfire management branch for Alberta's government, told CBC News.
Currently in Alberta there is no requirement for pilots to be formally trained on wildfire behaviour. The victim of the crash was an experienced pilot who had flown for more than 10,000 hours, including 300 on the type of plane that crashed, according to the report.
The company who was employing Hilts, Conair Group Inc., has added training on fire conditions and risks for pilots as well as improved harnesses to their fleet.
With files from The Canadian Press
Also on HuffPost:
Fort McMurray Wildfire (May 2016)