The smell of fall, which can be identified by the faint aroma of pumpkin spice lattes, isn't quite in the air yet, but that doesn't mean it's not well on its way.
The fashion industry works a little ahead of schedule, which means despite the recent heat wave, we're already concerned with what we're going to wear when the crisp autumn air arrives.
Fall is an exciting time for the stylish sect. It's a time to show off your layering prowess and look as effortlessly chic as the Olsen twins. Seriously though, if you want to nail fall style, all you need to do is a start a Pinterest board of Mary-Kate and Ashley's everyday looks and emulate.
As we take our last jaunts to the cottage and revel in the final few weeks of patio season, start transitioning into fall by scooping up these must-have pieces for the start of a new and exciting season.
Buy one item, or buy them all... either way, we promise you'll get great use out of each and every piece this coming fall.
Capes and capelets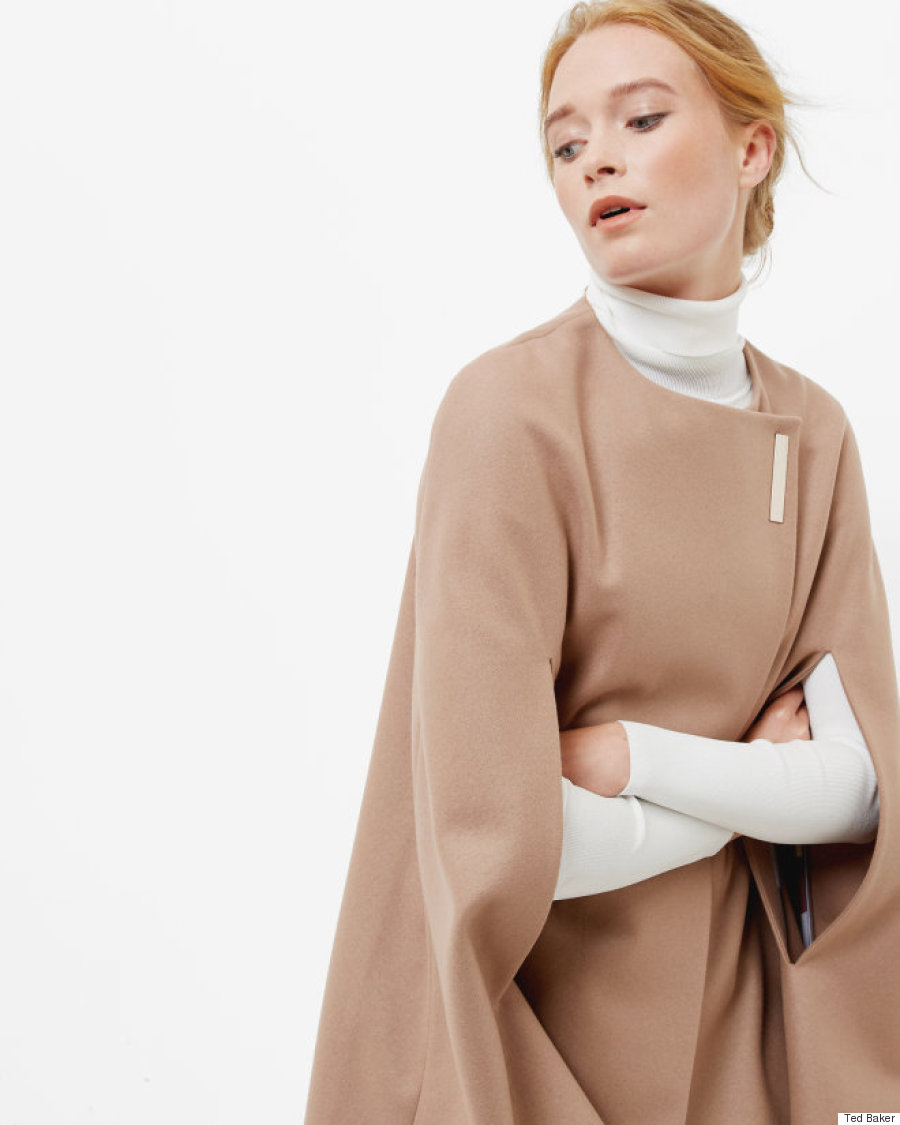 Ted Baker Vickiye Minimalist Metal Clasp Cape, $435. Available at tedbaker.com.
Christian Dior and Burberry were among the designers who showcased a quaint little capelet for fall. It's a classy wearable addition to any outfit. Select one in a neutral tone like camel or black, so it will easily mesh with any outfit.

Velvet dress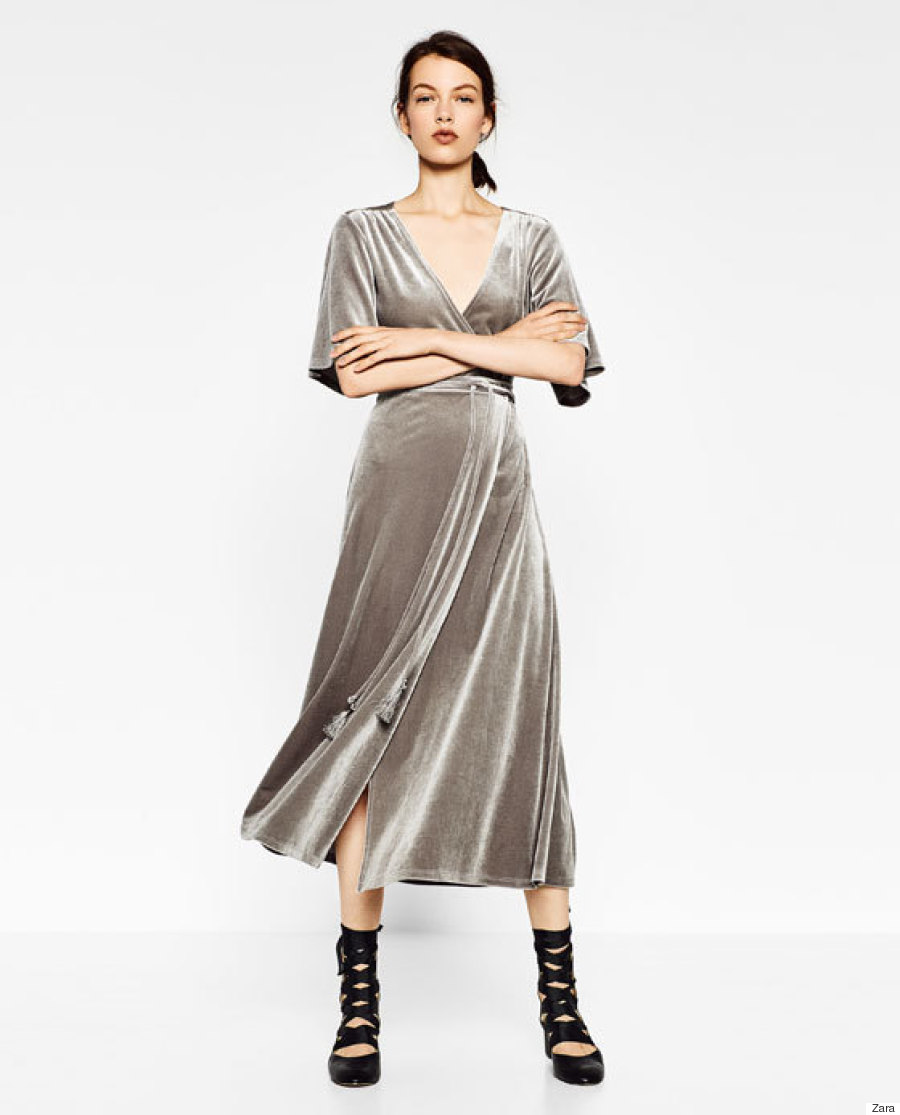 Zara Crossover Velvet Dress, $49.90. Available at Zara.
Velvet has been a strong fall trend for the last few years and 2016 is no exception. Derek Lam and Fendi were just a few of the designers who felt velvet deserved another year of notoriety. If you're looking to mix it up and add something with a little texture to your wardrobe, a velvet dress could be the perfect fall addition.

Chokers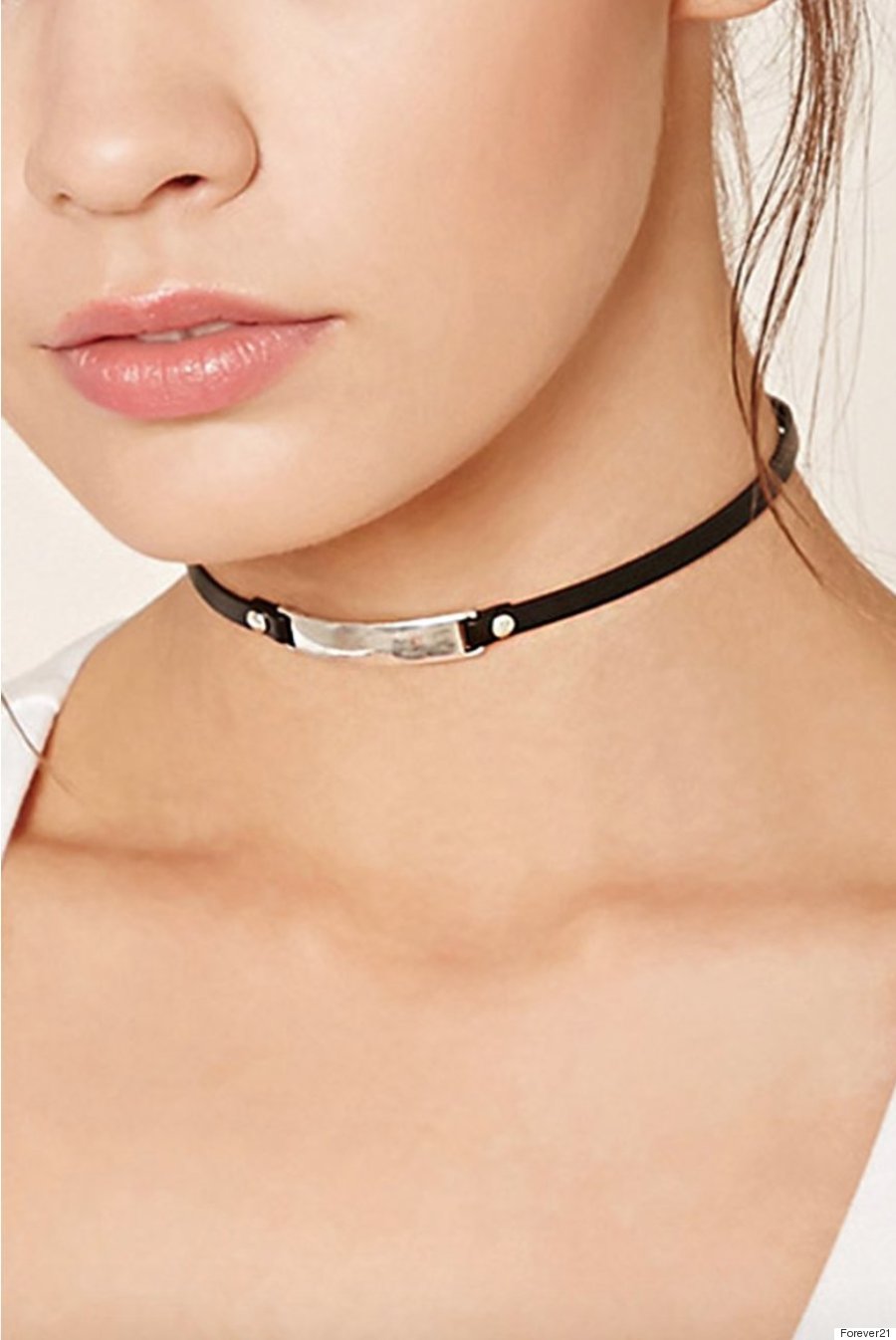 Forever 21 Bar Charm Faux Leather Choker, $8.90. Available at Forever 21.
Chokers had a strong showing this summer, but this accessories trend isn't quite done with its 15 minutes of fame. If you haven't tried it yet, make it a priority for fall. Also, in case you missed this fashion PSA, women aren't the only ones who can pull off chokers.

Suede jacket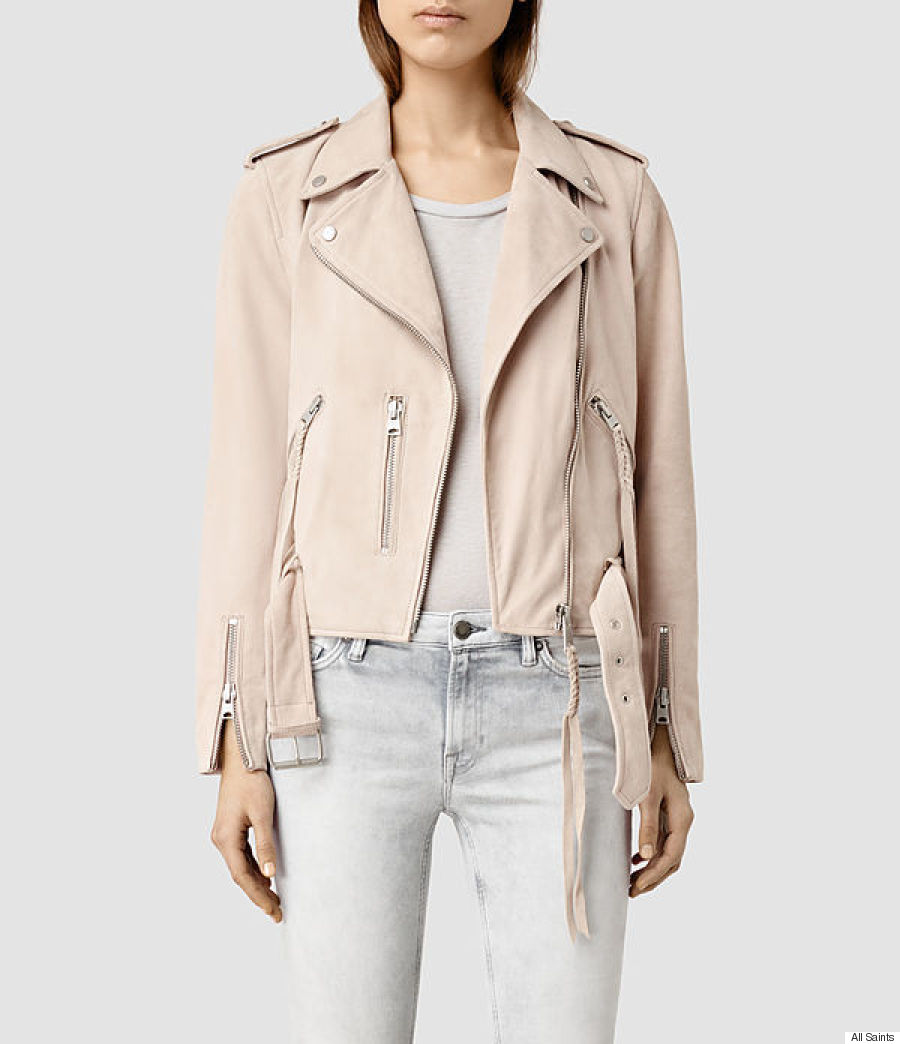 All Saints Plait Balfern Leather Biker Jacket, $655. Available at All Saints.
While a leather jacket will always make the cut when it comes to must-have fall pieces, suede is certainly catching up in popularity. Perhaps a leather biker jacket has become a touch too commonplace for your tastes. Instead, try this nude pink suede biker jacket from All Saints for a twist on an old classic.

Metallic skirt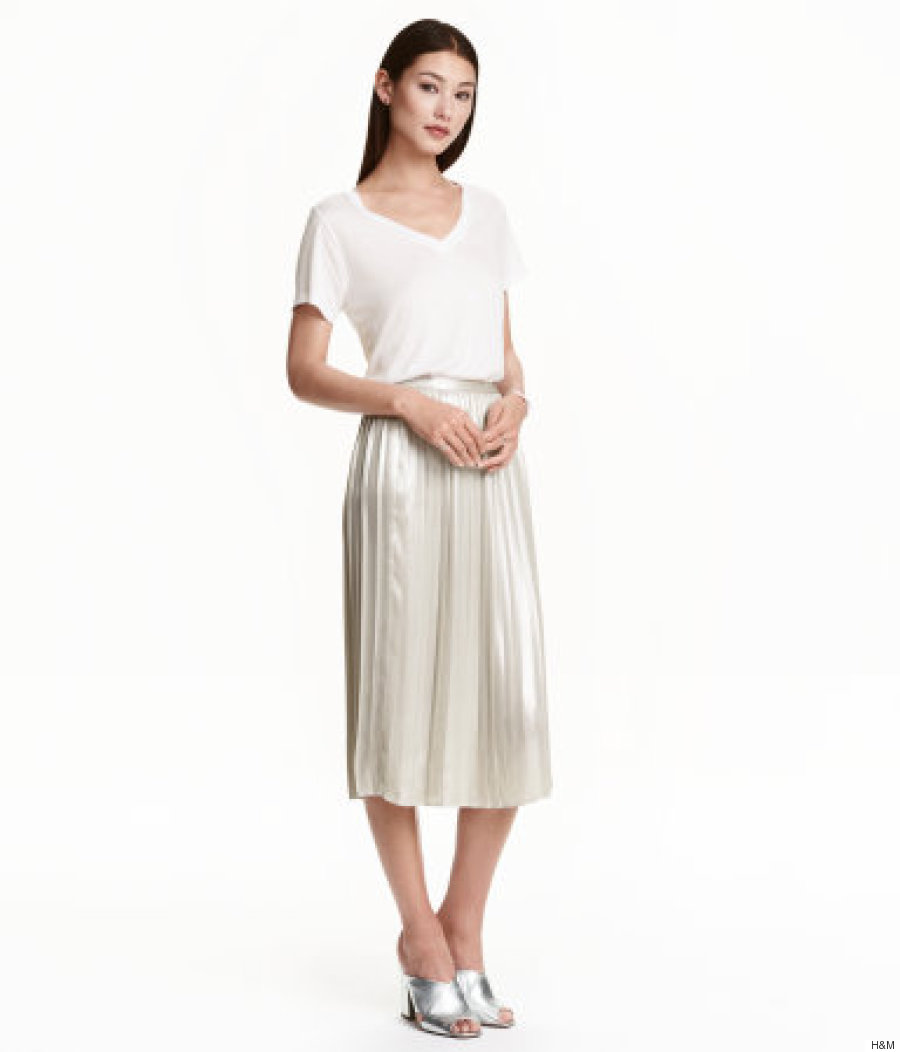 H&M Pleated Skirt, $49.99. Available at H&M.
Metallics continue to be popular for fall 2016. Nothing makes a statement quite like a metallic piece. This fall, incorporate a pleated metallic skirt into your ensemble. If you're apprehensive that people will assume you thought it was New Years Eve, simply pair it with neutral, minimalist pieces like a cozy oversized sweater and brogues to give it a casual appeal.

Pinstripe blazer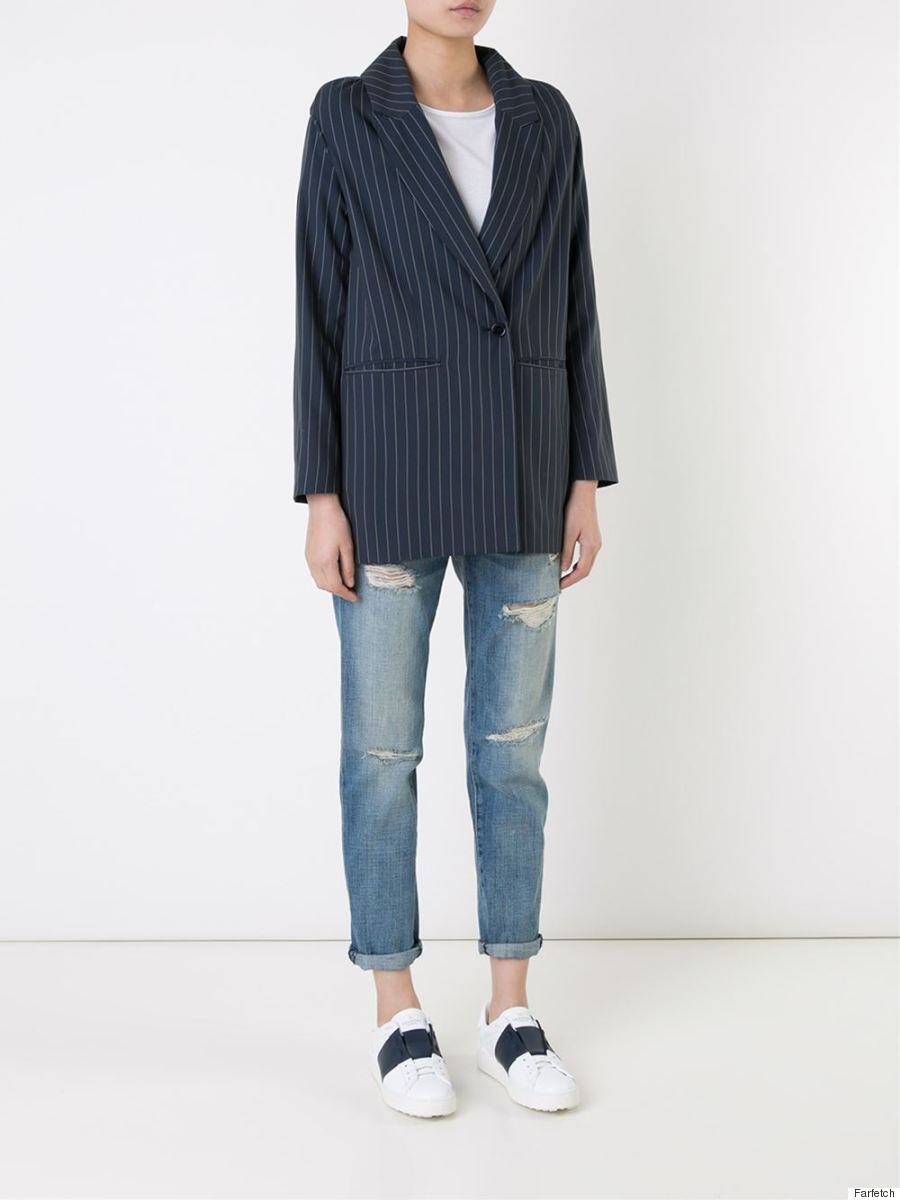 Fad Three Boxy Pinstripe Blazer, $508. Available on Farfetch.
Pinstripe suit jackets aren't just for stuffy office workers anymore. Sleek, edgy and oversized pinstripe suit jackets were all over the runway, paired with wide leg pants and sneakers, giving it a casual and edgy look. Make sure you scoop one up before the fall season begins.

Thigh-high boots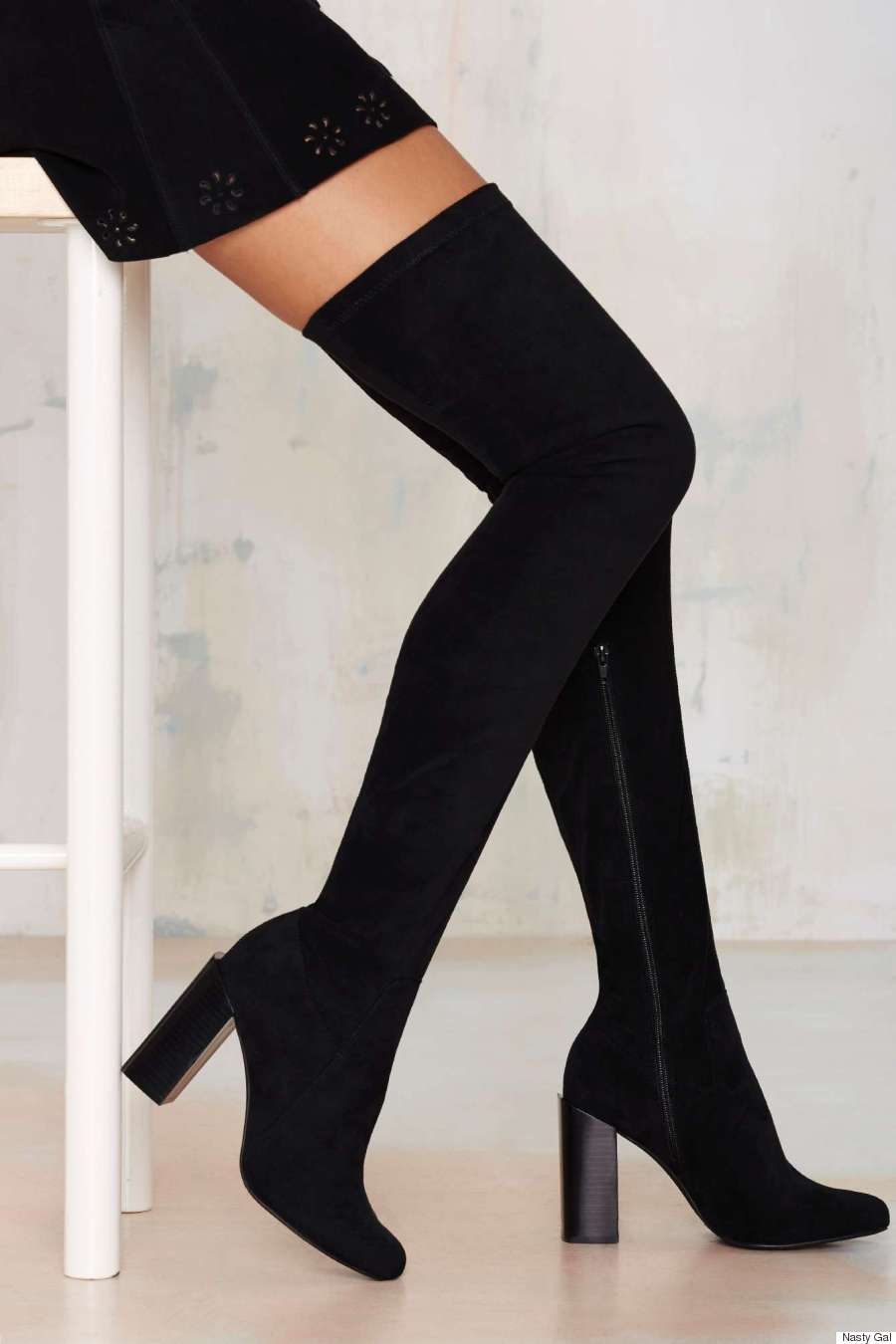 Jeffrey Campbell Perouze Thigh High Boot, $376. Available on Nasty Gal.
There's no question thigh high boots are going to continue trending this fall. It's not the easiest of trends to master, but if you manage to nail it, you won't regret the time it took to put those puppies on.

A really cool sweater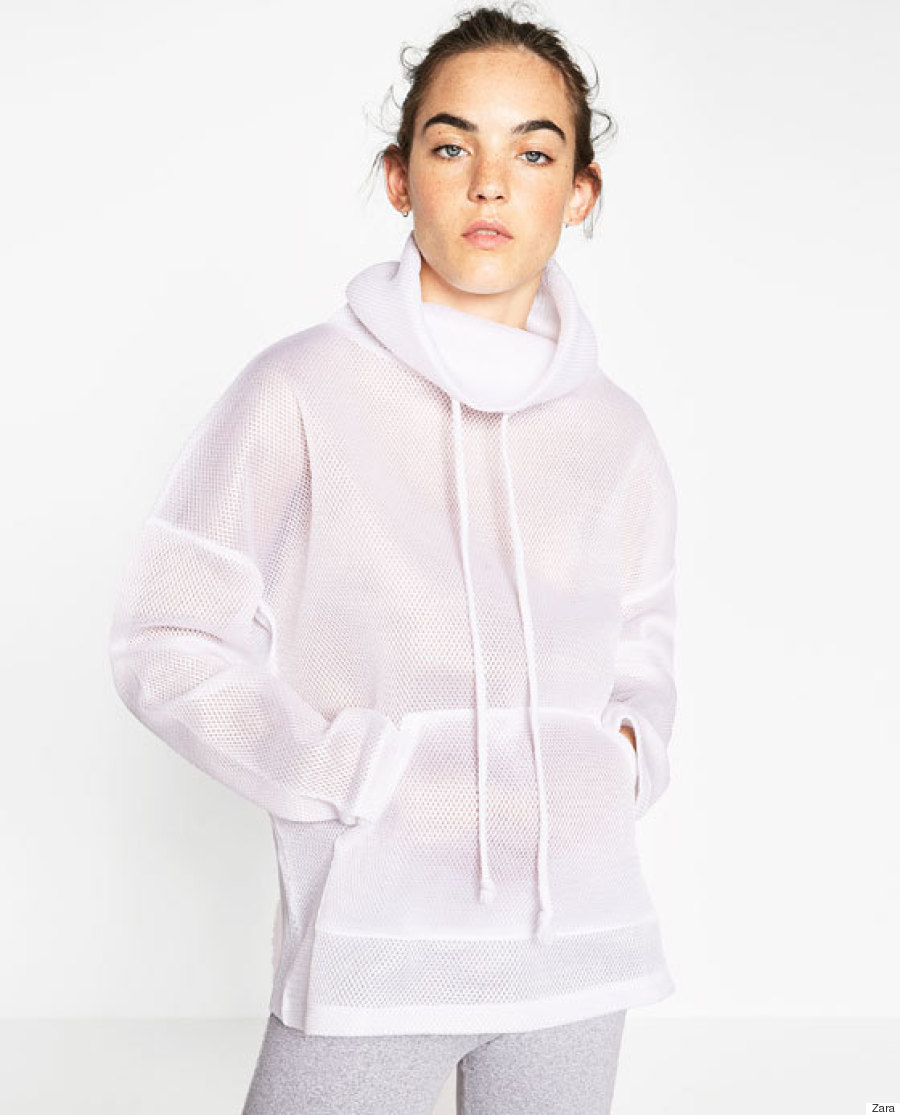 Zara Sweater With High Collar, $45.90. Available at Zara.
Keep the athleisure trend alive with a stylish sweatshirt that refuses to blend into the crowd. This high collar sweatshirt from Zara certainly scores points for being both stylish and cozy.

Pinafore dress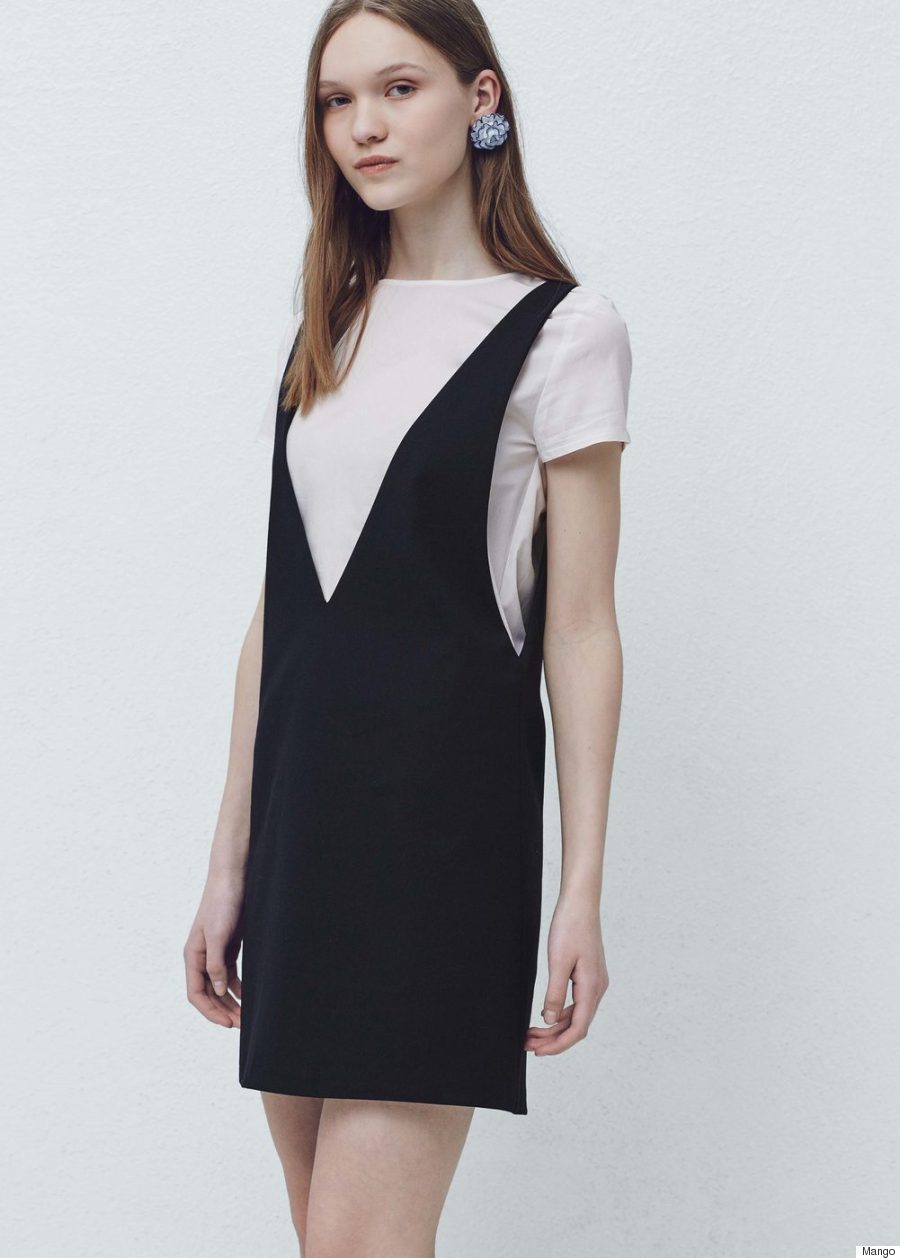 Mango Pinafore Dress With T-shirt, $44.95. Available at Mango.
This is a matter of personal preference, but if there's anything you should purchase for fall, it's a pinafore dress. This trend doesn't have to make you look like you're about to skip off to primary school. Layer a T-shirt underneath and pair it with sneakers, or dress it up with a blouse with bell sleeves (another big fall trend) and a pair of thigh highs (see above).

Floral dresses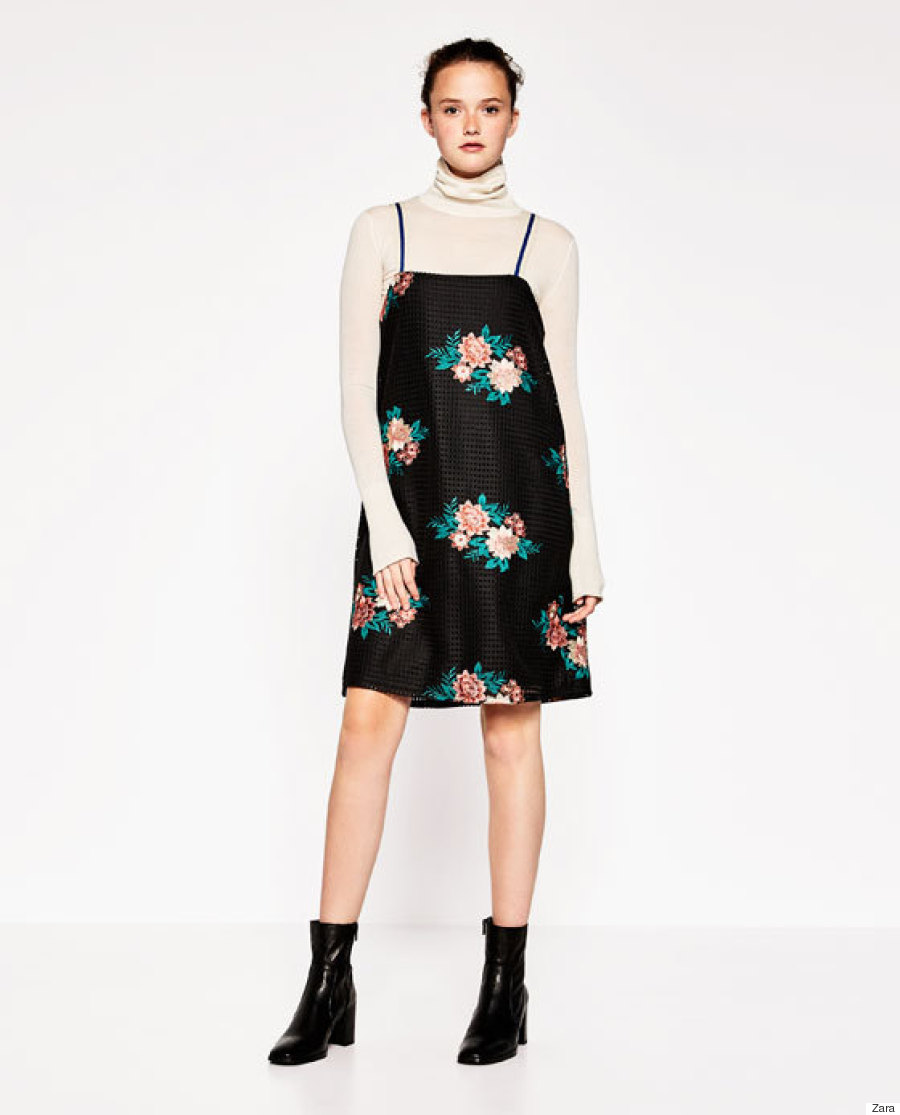 Zara Floral Embroidered Dress, $45.90. Available at Zara.
Fall florals never get boring no matter how many people try to make this trend seem passé. There's a perfectly sound reason it never seems to go away. People simply won't let it.
Our love affair with florals continues into the fall season with bold fall colours and big prints. We all have days when we feel frumpy and uninspired, but a floral dress will change all that in flash.
For more 2016 fall trends from the fashion runways, check out the slideshow below:
Follow Huffington Post Canada Style on Pinterest, Facebook and Twitter!