This year's (30 plus) new dishes include everything from beef hot dogs topped with crispy mustard crickets, the "Philly Streaklair" (basically a Philly cheesesteak stuffed between a cream puff eclair), and the ThreeSum burger, which is filled with Italian meatballs, Canadian mac and cheese and Greek fries for $15 — talk about a hefty burger.
And of course, besides the new items listed below, the 2016 CNE is also bringing back fair classics like corn dogs, hot ice cream waffle sandwiches and the always popular, Tiny Tom Donuts. Most of these new menu items can be found inside the ground's Food Building while other one-off dishes can be found at this year's Craft Beer Fest & Food Truck Frenzy— a food truck party with 26 trucks.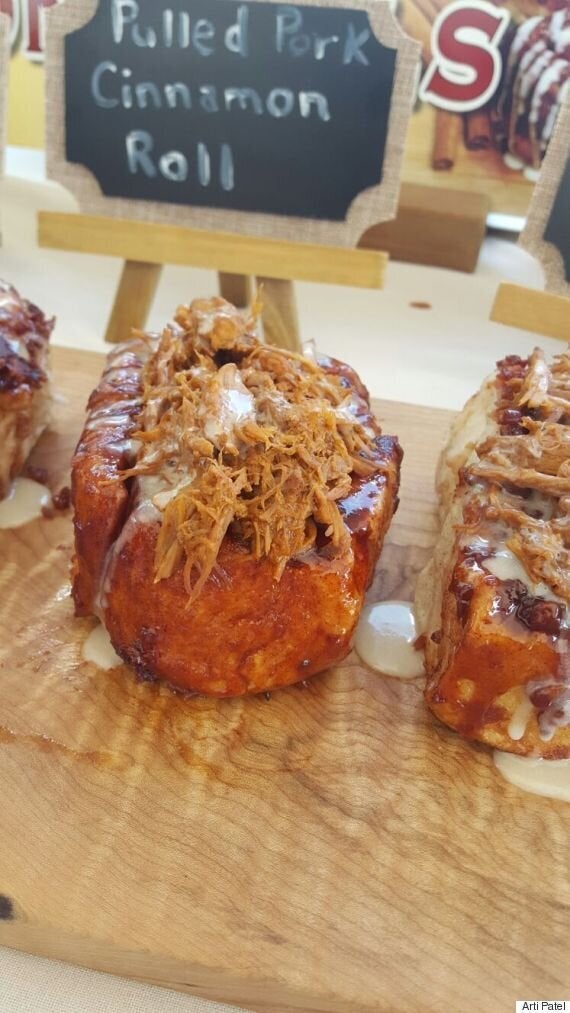 (Pulled pork cinnamon bun, anyone?)
The CNE runs from Aug. 19 to Sept 5. and admission is $18 — but we highly suggest checking out the park after 5 p.m. from Mondays to Thursdays for only $6. Other new non-food attractions this year include an Innovation Garage where you can learn how to make drones, a "Star Trek" exhibit and a new waterfront show (the first one in decades).
Below is just a glimpse (28 items to be exact) of all the food and drinks you can stuff your face with at this year's CNE. Let us know which ones you want to eat first!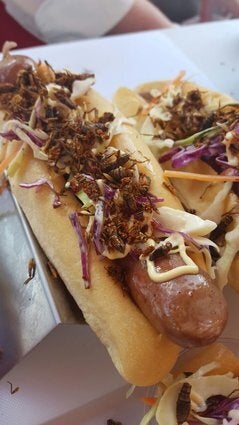 New Foods At The 2016 CNE