An Ontario credit union with a penchant for eye-catching mortgage promotions is moving forward with plans to launch a national bank to compete with Canada's Big Five.
Meridian Credit Union announced Wednesday that it plans to launch digital banking services nationwide in 2018, pending federal approval. And the company's CEO is counting on Canadians' sometimes negative views of big banks to bring customers around.
"There's not a lot of Canadian love for the Big Five banks, but we think there can be a lot of love for a Meridian version," Bill Maurin told the Financial Post.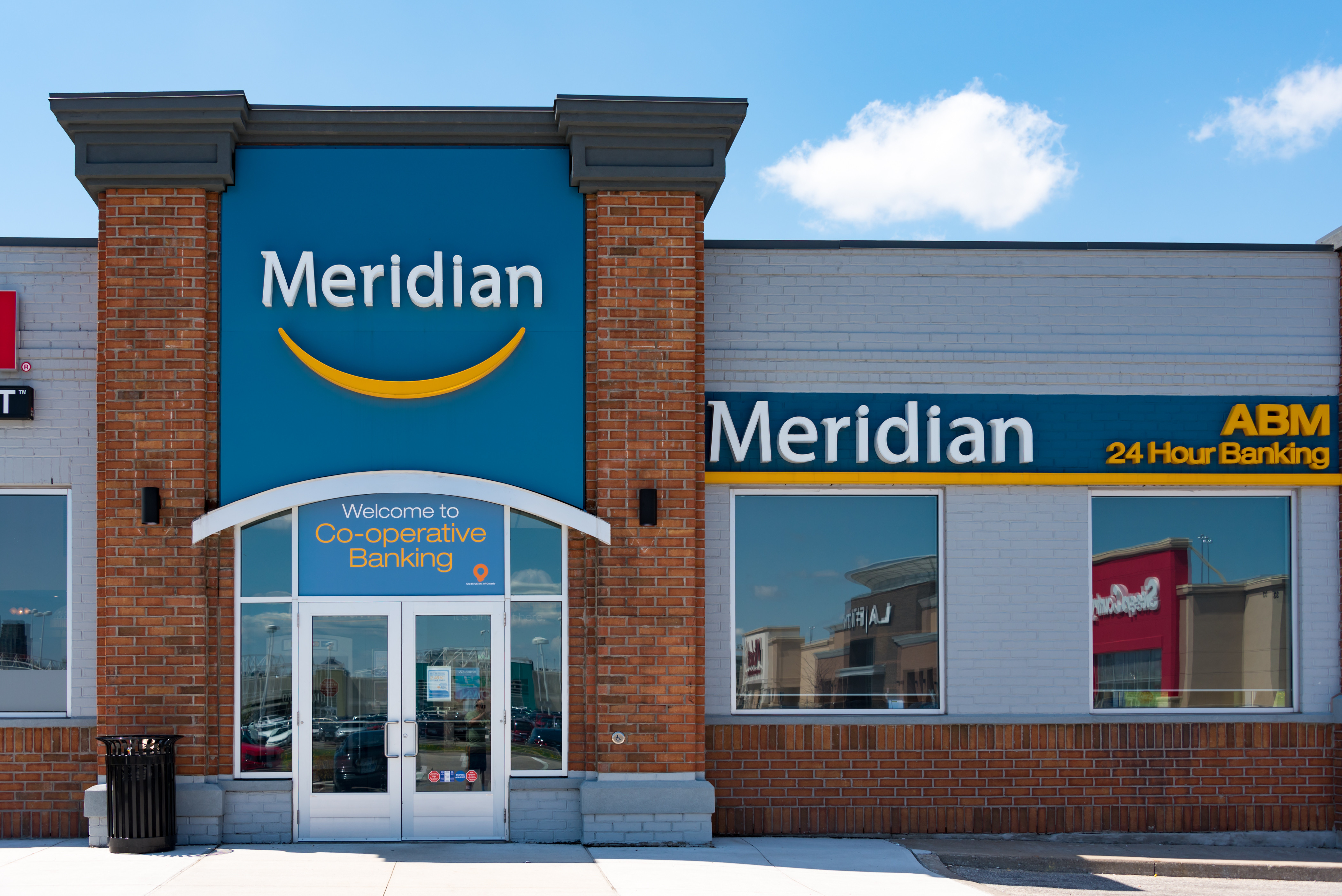 A Meridian Credit Union location in Toronto. (Photo: Roberto Machado Noa/LightRocket via Getty Images)
"Canadians are looking for flexibility, convenience, and mobility as well as a banking relationship with a financial institution that is socially relevant, and treats them as individuals, with individual needs," Maurin said in a statement.
The company is casting itself as something of a populist financial institution. Like Meridian Credit Union, the new Meridian Bank will be owned by "Meridian Members" -- the credit union's customers.
"Shares in the bank will not be publicly traded or sold," Meridian said in its release. "Like Meridian Credit Union, it will not be hostage to quarterly earnings per share targets the way publicly traded banks are, and will therefore take a long-term view in terms of how it invests to serve its customers."
That approach may pay off with Canadians.
Big Five customer satisfaction down: survey
A recent J.D. Power survey found Canadian banking customers are generally less satisfied with the Big Five banks (BMO, CIBC, RBC, Scotiabank and TD Bank) than they are with smaller alternatives.
Tangerine Bank, an online-only subsidiary of Scotiabank, scored the highest satisfaction ranking in the survey, followed by President's Choice Financial, National Bank of Canada and ATB Financial — all of which scored higher than any of the Big Five.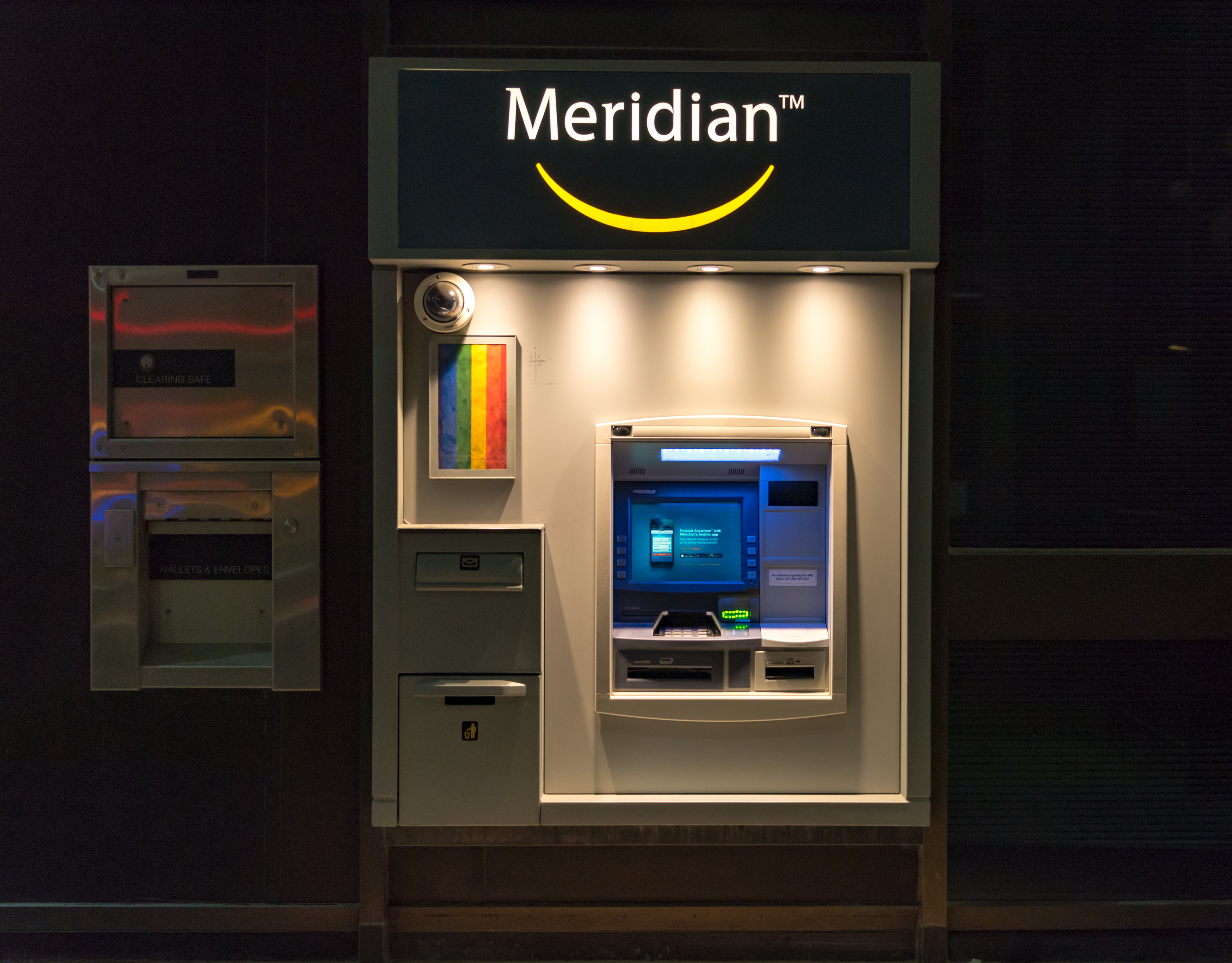 (Photo: Roberto Machado Noa/LightRocket via Getty Images)
Meridian has been aggressively working to take market share from the big banks, CBC News reports. To that end, it has offered mortgage rates well below market rates, such as a 1.49-per-cent, 18-month mortgage it called "the lowest known mortgage rate in Canadian history."
Meridian has grown to be Ontario's largest credit union, with 270,000 members and $14 billion in assets under management.
It operates 81 branches in Ontario, and offers customers no-fee banking at 3,300 bank machines across Canada and 500,000 machines in the U.S.
Also on HuffPost
Canadian Bank Profits, Fiscal 2015