Tim Hortons is giving us major nostalgia with their latest CNE offering featuring two of our favourite things: cereal and candy.
This year at the Ex, the coffee chain has a whole roster of new sweet menu items including a Fruit Loops and a Jolly Rancher doughnut (how '90s), three new frozen drink flavours and once again, new flavours of the Timbits Poutine which made their first appearance in 2015.
And although the idea isn't original (places in the U.S. have been making cereal doughnuts for a long time), we do appreciate a Canadian version.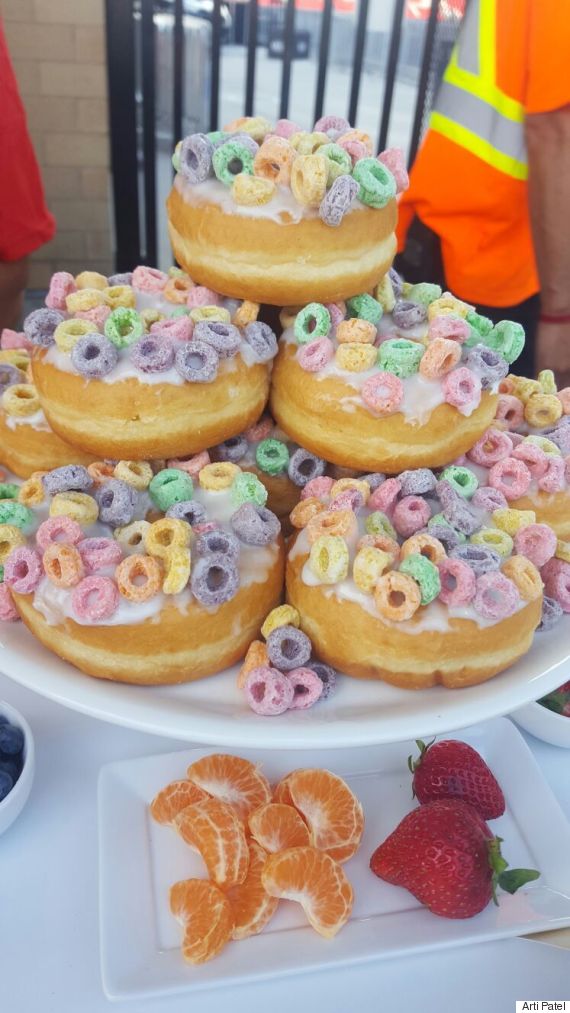 The doughnuts will be offered for a limited time at the 2016 CNE for $1.50, while the blended frozen drinks (the Chills) come in cotton candy, Jolly Rancher and orange cream flavours for $4.25 for a medium. The Jolly Rancher flavour, which is bright pink with bits of candy, will definitely take you back to a sweet, sweet childhood.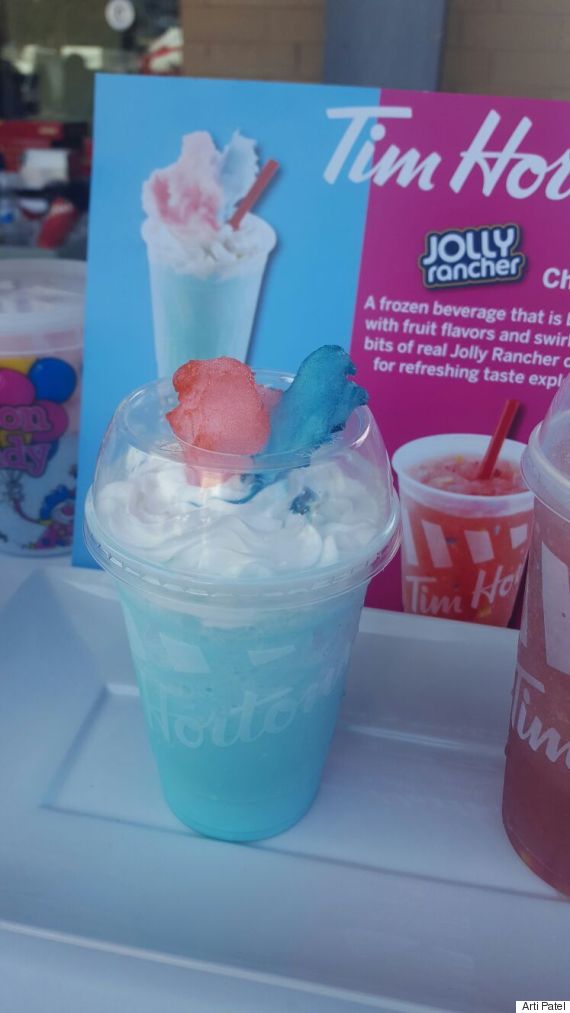 New Timbit Poutine flavours include cotton candy (we're definitely seeing a theme here) and orange cream for $3.99. All "poutines" are topped with whipped cream instead of gravy.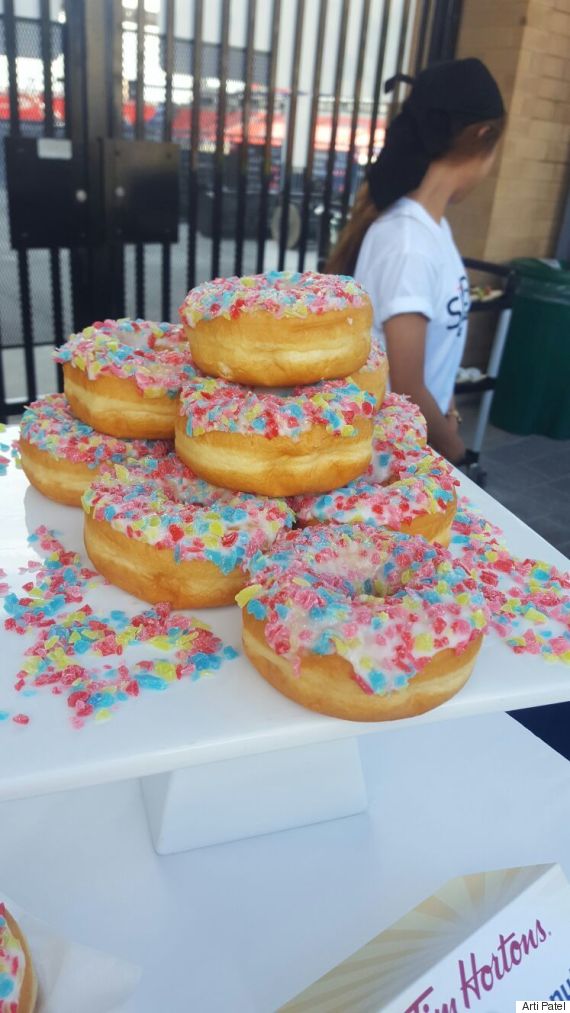 All of these new items will be available at the Ex from Aug. 19 to Sept. 5. Who knows, if they're popular, you might find them in stores this fall.
ALSO ON HUFFPOST:
New Foods At The 2016 CNE