RIO DE JANEIRO — Under the massive wings of Usain Bolt, Jamaica keeps producing sprinters of stunning quality.
Elaine Thompson is the latest.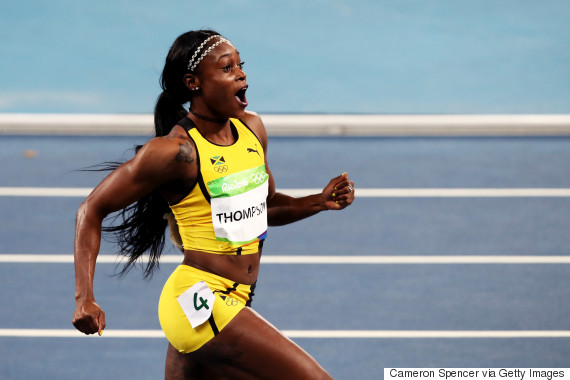 After completing a sprint double at the Olympics with an overpowering performance in the 200 metres on Wednesday, Thompson is now one small step ahead of Bolt, who will try to clinch his double on Thursday.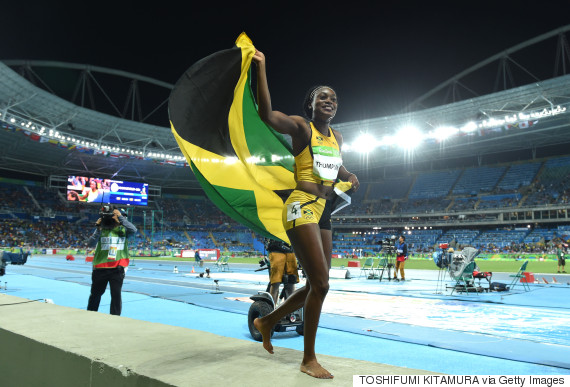 Thompson's latest victory made her the first woman to win the 100 and 200 at the Olympics since Florence Griffith Joyner at the 1988 Seoul Games.
No woman to this day has gone sub10 w the womans 100m WR at 10.49 by Florence Griffith-Joyner in '88 still unbroken. pic.twitter.com/VXSYYvdtns

— Joseph Fuller (@JustRunFuller) May 20, 2016
"I saw photos on Google, yes. I didn't know the person," Thompson said of the American great, who died 18 years ago.
Ever since then, no female sprinter had anything close to a lock on the shortest distances like Bolt has had over the past decade.
Jamaica had stars like Veronica Campbell-Brown and Shelly-Ann Fraser-Pryce raking in Olympic gold medals, but a double always eluded them. It all came together for the 24-year-old Thompson.
"I'm a warrior, a strong girl," Thompson said. "I guess hard work pays off."
It was evident in the race itself. Dafne Schippers was the sprinter to beat, but the Dutchwoman is known to be slow out of the blocks. Thompson, running two lanes in front her, knew her task: Get out like lightning and make sure Schippers can never get close.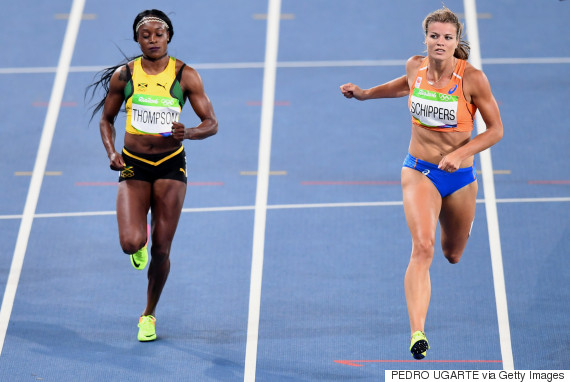 "I know Dafne is a strong finisher so I knew I had to have a strong finish as well, just keep my composure and execute straight to the line," Thompson said.
She did exactly that. Try as Schippers might, this was not going to be like last year's world championships, when Schippers beat Thompson for gold in Beijing in a thrilling duel.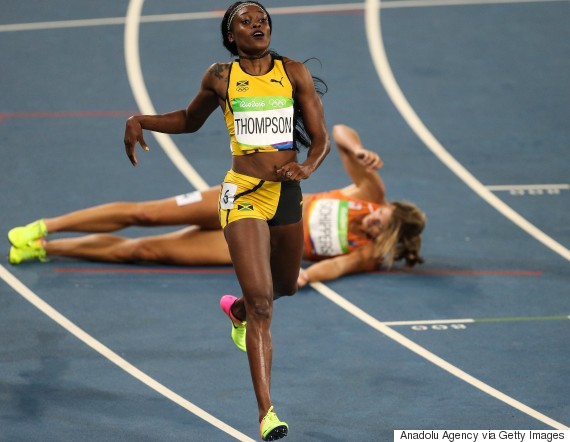 Elaine Thompson of Jamaica competes in the women's 200-metre final. (Photo: Getty)
Both dipped for the line on Wednesday, but Thompson was stronger. So much so that Schippers crashed just as she leaned at the finish.
"I was getting closer and closer," Schippers said. "I felt I was nearly passing her but then I broke down as well."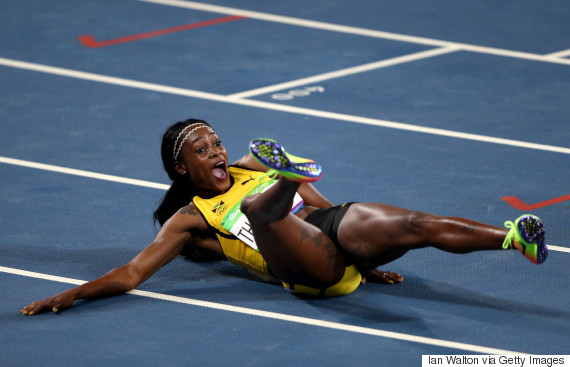 Thompson also fell to the track when she saw gold was hers. Lactic pains from the effort immediately seized her legs.
"I had to lay down to recover, to do my celebration," she said.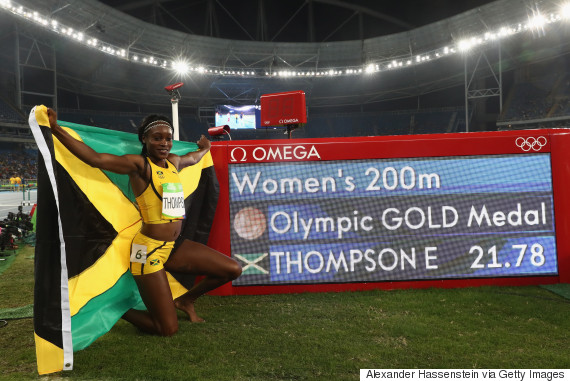 Jamaica's Elaine Thompson sits with her official time after winning gold in the women's 200-metre final. (Photo: Getty)
Thompson can now go for a triple. The 4x100-metre relay heats are Thursday, with the final on Friday.
Also on HuffPost
Mesmerizing Photos From Rio Olympics 2016