When it comes to women in the workforce, Canada and the U.S. are beginning to look like night and day.
In the 1990s, the share of women working in Canada was the same as the share in the U.S., with about 77 per cent of women aged 25 to 54 in the workforce.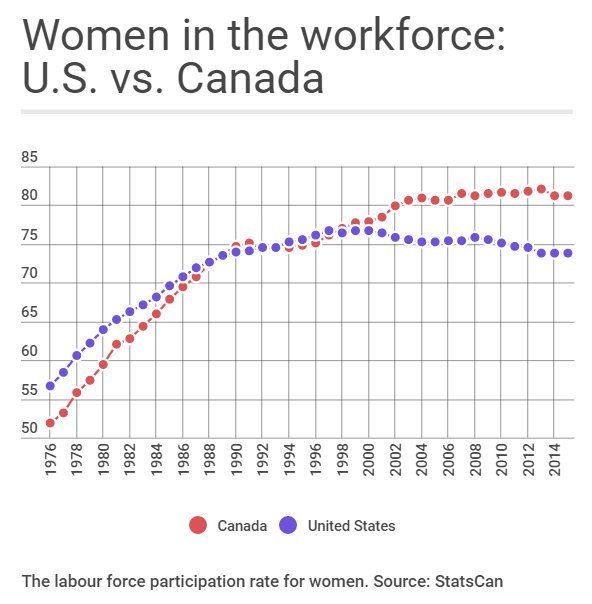 But then things began to diverge. In Canada, the share of women kept rising, reaching highs above 81 per cent by 2013, Statistics Canada said in a study released this week. But in the U.S., it has been falling since 1999, and is now below 74 per cent.
One reason for the divergence could be Canada's much more generous maternity leave policy.
In a study issued late last year, TD Economics noted that Canada expanded maternity leave policies at the turn of the century, about the same time that women's participation rates began to diverge.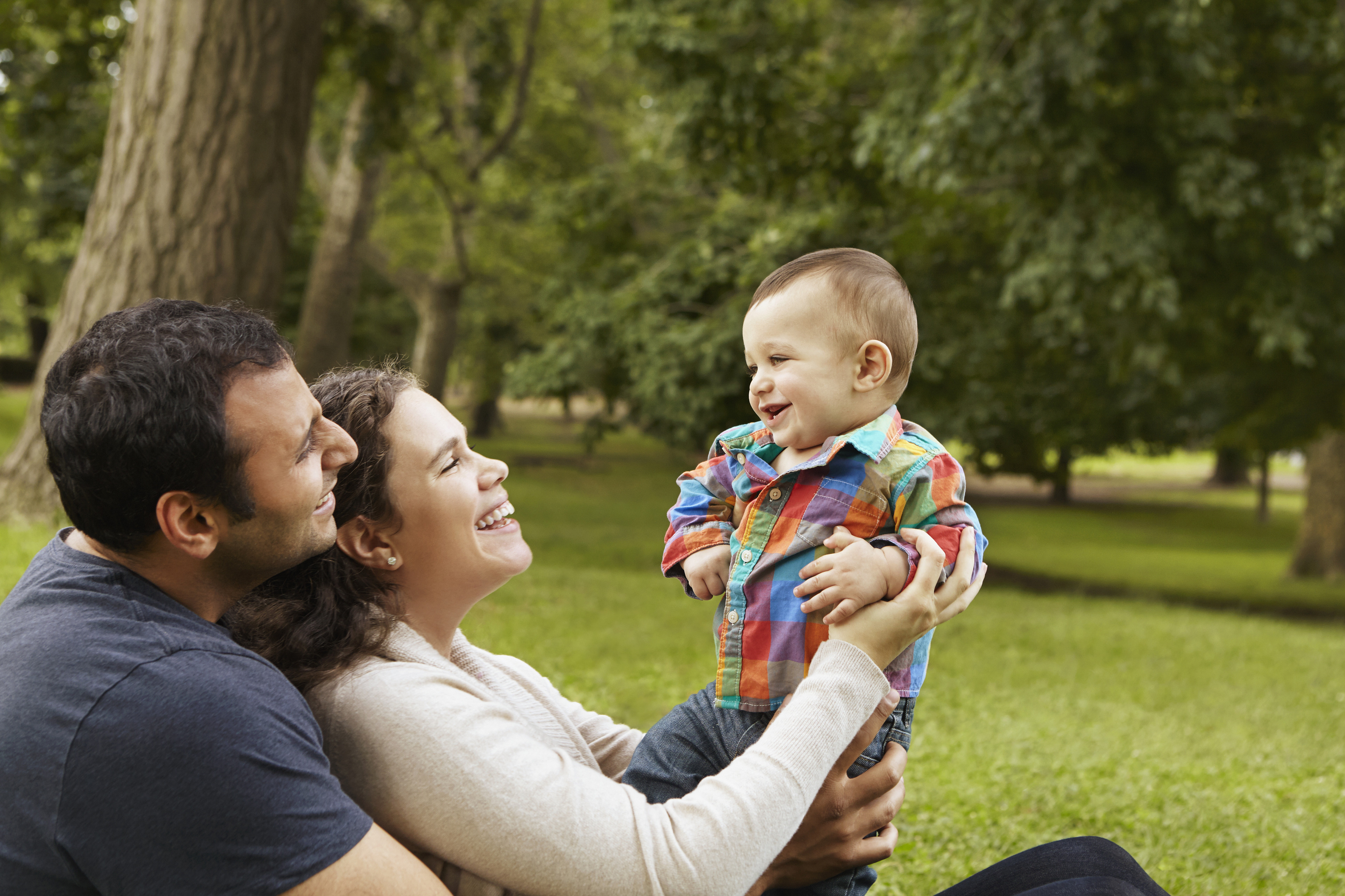 Photo: Camille Tokerud via Getty Images
"It's likely not a coincidence that this timing overlaps with the expansion of parental leave in Canada from 10 weeks to 35 weeks," economists Beata Caranci and Diana Petramala wrote.
"While female participation rates continued to climb in the decades that followed, that of their American counterparts stalled out."
The TD report argued that this gives Canadians an economic advantage. Even though Canadian millennials were hit harder than U.S. ones in the Great Recession, they recovered faster thanks in part to a higher rate of participation by women, it said.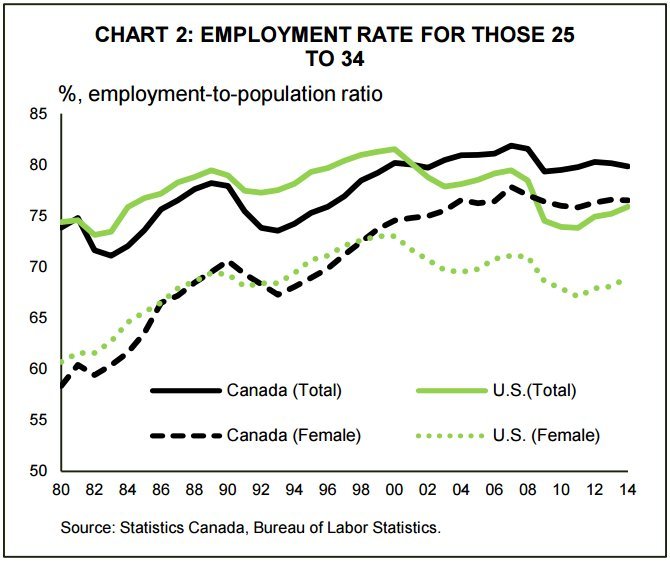 This chart of under-35 employment rates in the U.S. and Canada shows the real laggard is female employment in the U.S., which peaked at the turn of the century and has declined since.
The maternity leave theory helps explain why participation rates have diverged among women of child-bearing age (81 per cent in Canada, compared to 74 per cent in the U.S.), but it doesn't explain a jump in employment for women aged 45 to 54 in Canada.
The participation rate among women in that age group rose to 82 per cent in Canada, while falling to 74 per cent in the U.S.
The StatsCan study says this "remains a topic for further research. However, the fact that the increase mainly took place during a period of sustained economic growth prior to the downturn of the late 2000s … suggests that labour market conditions might have played a role."
Also on HuffPost
Maternity Leave Around The World (2012)