The world's fittest couple have proven their love is literally winning at the Rio Olympics.
The couple, who were engaged during the 2012 London Olympics and tied the knot in 2013, are never shy about how supportive they are of each other. These PDA moments prove their marriage transcends teams and borders: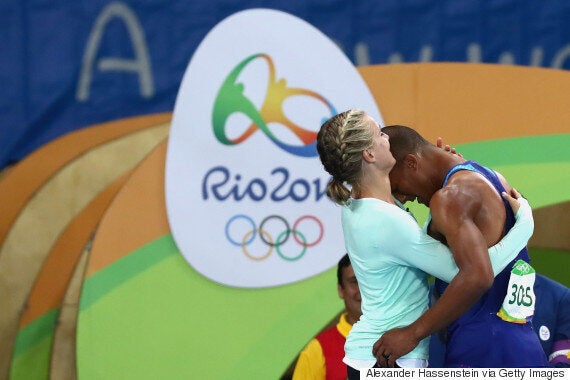 Ashton Eaton of the United States embraces wife Brianne Theisen-Eaton after winning gold at the men's decathlon 1500-metre. (Photo: Getty)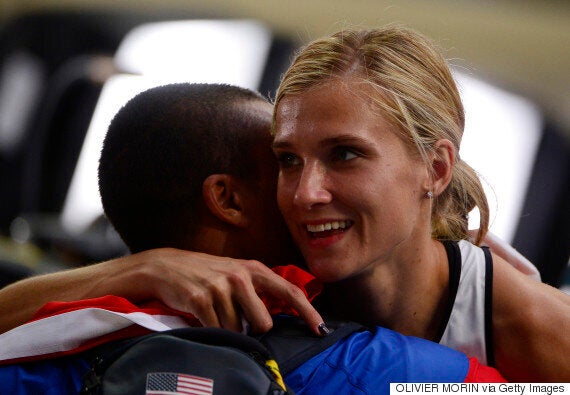 Canada's Brianne Theisen-Eaton hugs her husband Ashton Eaton, after she won the silver medal in the women's heptathlon at the 2013 IAAF World Championships. (Photo: OLIVIER MORIN/AFP/Getty Images)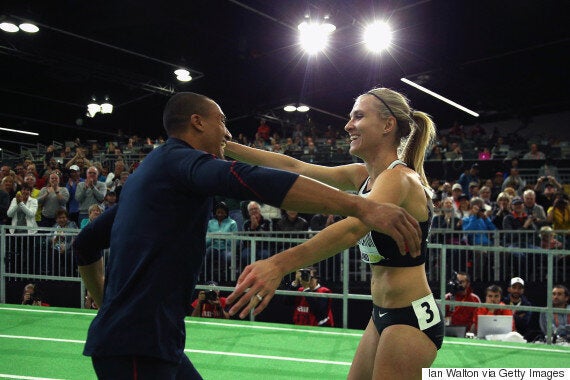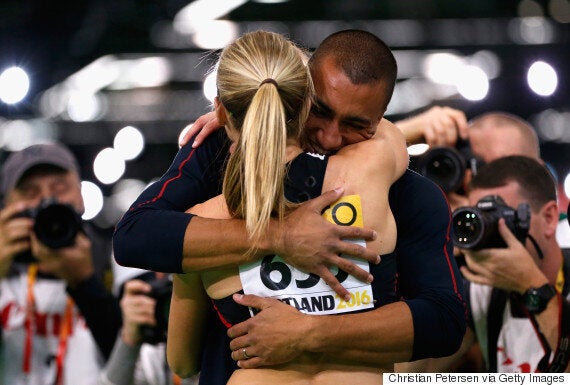 Brianne Theisen-Eaton of Canada is congratulated by her husband Ashton Eaton on winning the gold after the women's pentathlon 800-metres. (Photo: Getty)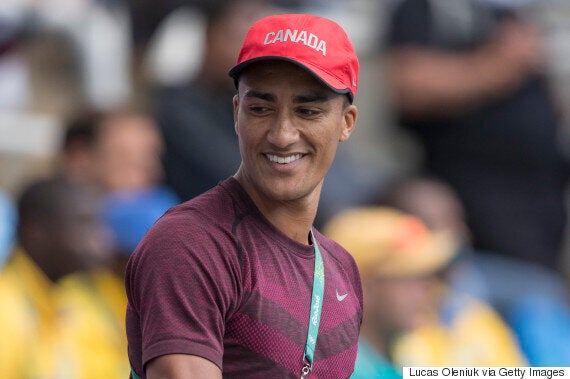 Eaton landed in hot water with Americans for wearing a Canada hat as he cheered in the stands when his Saskatchewan-born wife competed.
The decathalon champion and his wife fired back at haters because the couple that tweets together, stays together.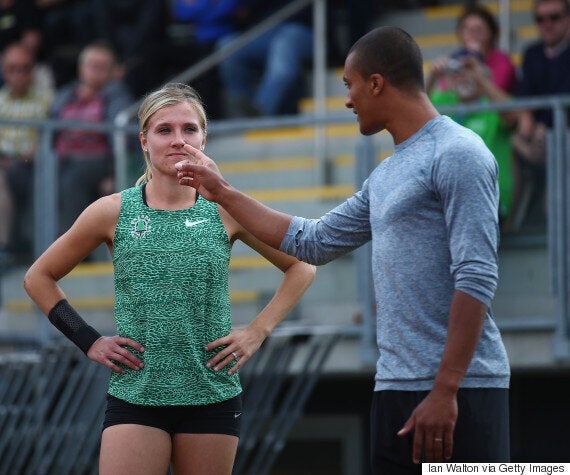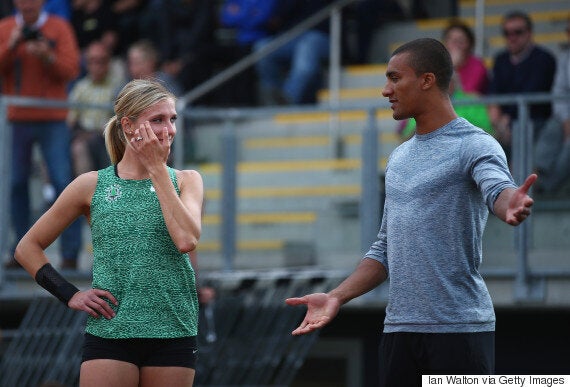 The heptathlon and decathlon champions work with coach Harry Marra (who had officiated their vows, Heavy reports), but one training session almost ended in disaster. Theisen-Eaton attempted to throw a javelin across a field, but accidentally let go of the spear in the wrong direction. It hurtled towards Eaton, who, Trackie reports, dodged just in time.
"It was one of those freak things," Eaton told Trackie. "I heard her scream, dodged to the left, turned around and saw a flash of purple. The tip went right under my nose."
The close call is now a fond story for the two athletes, and probably a good reminder to Eaton not to underestimate Theisen-Eaton's throwing arm.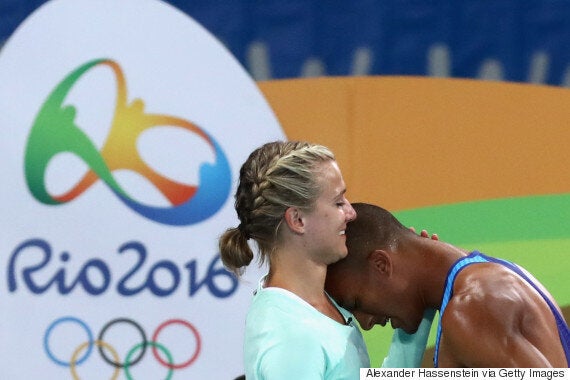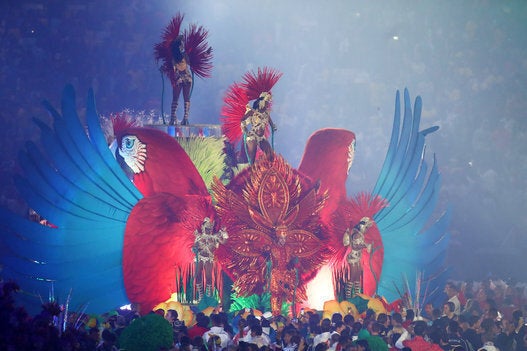 Mesmerizing Photos From Rio Olympics 2016