Transitioning between seasons is tricky business.
Most Canadians are well aware that the weather isn't always consistent. The weeks that lead from summer to fall can range from scorching hot days that call for tank tops and patio drinks, to chilling sweater weather in an abrupt second. There's really no rhyme or reason, but it's what we've come to know (and love?) about our beloved Canadian climate.
Layering has always been a fine piece of advice to get you through the fluctuating temperatures. And a key component of any great fall wardrobe is, of course, a solid fall jacket. In fact, we recommend several so you can keep up with the changing temperatures.
Based on past experience, you're going to want at least three jackets to get you through the turbulent transition in style.
Here's our temperature-based guide to fall outerwear: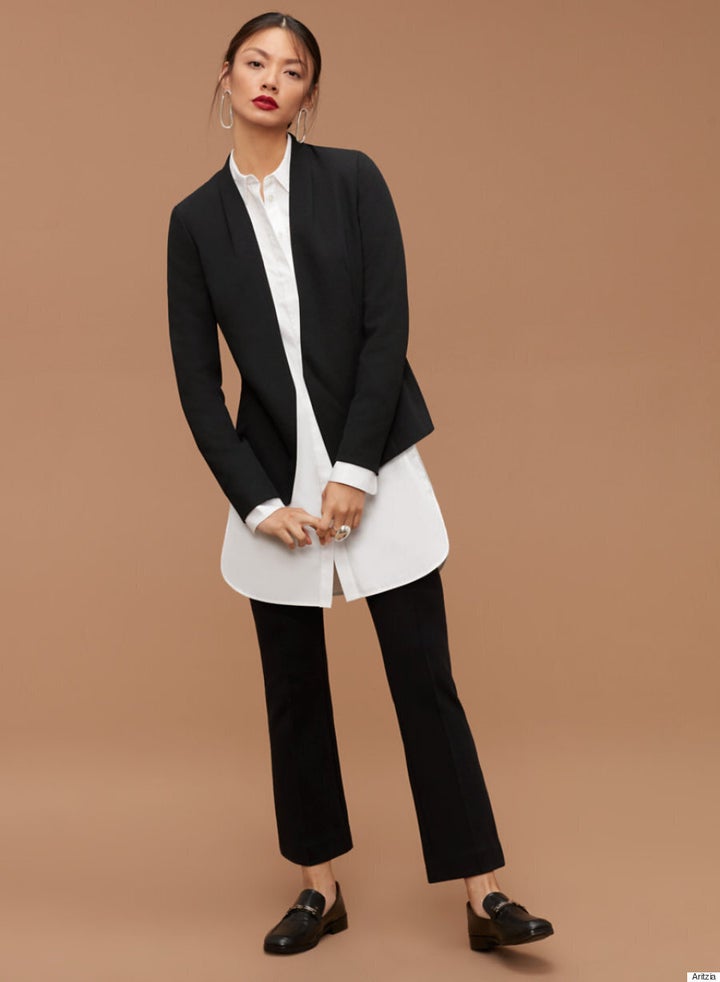 Babaton Keith Jacket, $195. Available at Aritzia.
These are the days you'll savour when September rolls around and the days that manage to crack 20 degrees are few and far between. You can probably go without a jacket, but it can still feel a little chilly when it's 20 degrees and the humidex is MIA.
You'll want a super lightweight jacket that will keep the subtle chill at bay, but won't make you sweat. Bonus points if you can fold it up and place it in your purse when the temperature unexpectedly rises.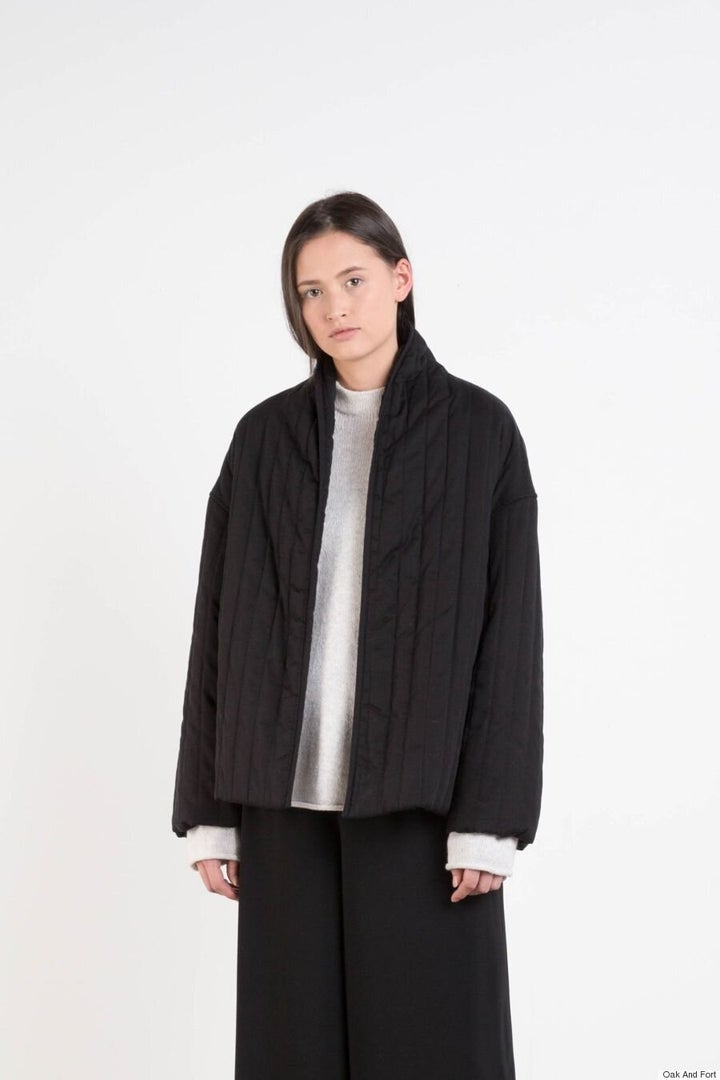 Oak + Fort Coat 4090, $148. Available at Oak + Fort.
Only Canadians will venture out for patio drinks in 10 degree weather, which means a slightly heartier fall jacket is required for this temperature range.
The air is crisp and you might be thinking that it's a better idea to hunker down in Starbucks with an apple cider, but winter is coming and you refuse to waste any time indoors when you can still endure sitting outside.
Besides, being seen in your chic new fall outerwear will make it that much more enjoyable.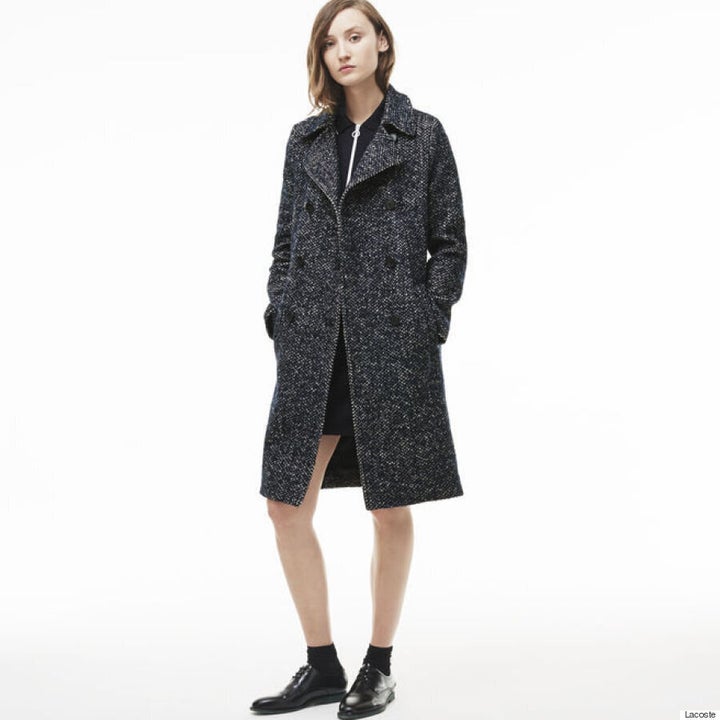 Lacoste Women's Tweed Double Breasted Coat, $895. Available at Lacoste.
If you're like us, you're terrified of cold temperatures, and you might be tempted to break out your floor length parka when it hits 10 degrees. However, more sensible folks will realize that while it's chilly, a winter parka might be a tad aggressive.
These fall jackets are perfectly suitable for milder winter days as well, and you can easily wear them again when winter transitions to spring.
Shop more jackets for every fall temperature below!