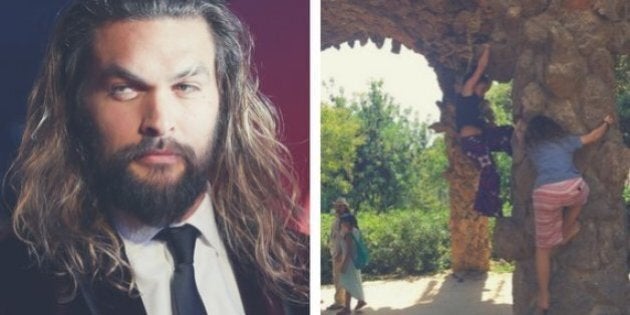 Jason Momoa forgot just how quickly kids can get into trouble.
While on a family vacation in Barcelona, Spain, the former "Game of Thrones" star turned his back for just one second and turned around to find his little monkeys climbing a pillar.
"Rascals. I turn my head for a second goddamn climbers," the dad-of-two wrote on Instagram. "Get down. Sorry gaudi You are nature They wanted to climb you we love u Spain ALOHA da momoaz."
Momoa and his wife Lisa Bonet are parents to nine-year-old Lola and seven-year-old Nakoa-Wolf.
While the 37-year-old playfully chastised his kids for climbing Spanish architect Antoni Gaudí's work, it seems he couldn't really be too upset, considering all the rock climbing they've been doing together on holiday.
On Instagram, fans recognized the area the family was visiting as Park Güell. In the comments, many echoed the father's sentiments that kids will be kids. One said: "LOL Love it! Well, you know kids, if it is there, they must climb."
Another added, "I think nature would prefer us to experience it this way #alllove."
Some also noted that the little Momoas are "just like their dad," as the actor is known for being an avid rock climber himself. "Look at your little rebels climbing famous architecture!!" one wrote. "Taking after their papa just a bit you think??!!"
While Momoa's Instagram is a playful reminder never to turn your back to your kids, he's lucky his children didn't get into too much mischief. After all, back in June, a Florida dad left his two young kids alone for just seven minutes, resulting in one big disaster.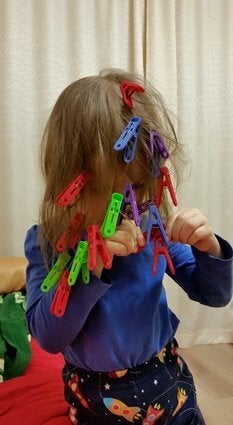 What Happens When Your Toddler Is Quiet