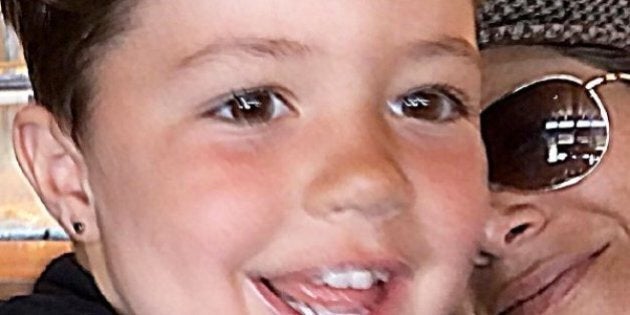 Last week, Michaels revealed that she let her adorable four-year-old son, Phoenix, get his ears pierced. Her reasoning? "His sister got hers pierced and he wanted his done," the mom wrote on Instagram. "I wasn't about to say 'that's for girls.'"
Michaels and her fiancée Heidi Rhoades are parents to Phoenix and his six-year-old sister Lukensia. The couple adopted their daughter from Haiti in 2012 when she was just two years old. That same year, Rhoades gave birth to their son.
It's not surprising that Michaels let her son get his ears pierced. The 42-year-old personal trainer has always been open about how she's teaching her kids to be feminists.
"[My son] is surrounded by women," she once said. "Sometimes he wants to do the things his sister does. He wants to wear our heels if she's wearing our heels, he wants to have a doll if she wants to have a doll. And we let him. We don't want him to think, 'Oh no. That's for girls.' We want him to appreciate that the things that are traditionally 'feminine' are not less than, or off limits."
"In Europe it's completely accepted for men to pierce their ears. #coolfactor," one wrote.
Another said, "Express yourself no matter the age or gender."
And while some naysayers called the ear piercing "wrong," many applauded Michaels' for her positive parenting. "Love that you let him! Gender norms are so oppressive," one said.
Another female fan added: "That is actually such a refreshing take on parenting!! My mum got mine pierced when I was a toddler and I hated it so it just goes to show that 'social norms' are....not nearly as important as being truly happy."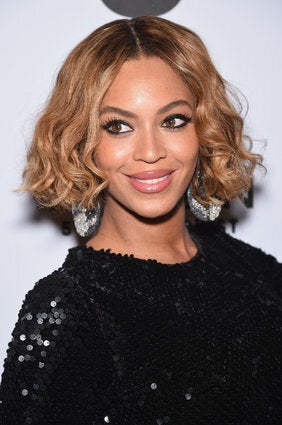 Celebrities Raising Feminist Kids