Kathleen Wynne's days as Ontario premier could be numbered, a new poll suggests.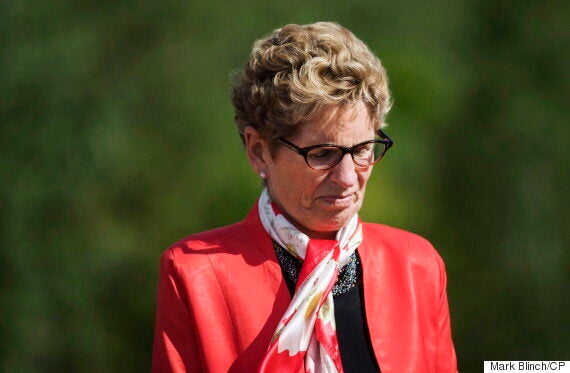 Ontario Premier Kathleen Wynne looks on before making a climate change policy announcement in Toronto on June 8, 2016. (Photo: Mark Blinch/CP)
The poll suggests Brown's Tories would win 41 per cent of the vote if an election were held today — likely enough for a majority — compared to 28 per cent for Wynne's Liberals and 23 per cent for Andrea Horwath's NDP.
Liberal support dropped seven percentage points from July, with those votes appearing to have gone to the NDP. Horwath's party jumped in support by six per cent in one month.
Not much support for Wynne's job performance
Just 16 per cent approve of the job Wynne is doing, while 72 per cent disapprove and 11 per cent don't know.
In contrast, 26 per cent approve of Brown's performance as leader of the Opposition, while 25 per cent disapprove. Almost half — 49 per cent — aren't sure.
Horwath's job approval rating is highest at 34 per cent.
Things aren't much better for Wynne on the question of who would make the best premier. Just 14 per cent chose her, compared to 25 per cent for Brown and 17 per cent for Horwath. "None of these" was the most popular response at 27 per cent.
"It appears Premier's Wynne's chickens have finally come home to roost, and voters have started to notice the controversies surrounding her government."
"It appears Premier's Wynne's chickens have finally come home to roost, and voters have started to notice the controversies surrounding her government," Forum Research president Dr. Lorne Bozinoff said in the poll summary.
But Bozinoff also told The Toronto Star not to read too much into the numbers because it's summer and provincial politics is not exactly top of mind for many voters.
And with a provincial election still two years away, there's plenty of time for Ontario Liberals to turn things around.
Forum and other polling firms had the Wynne Liberals trailing the Tories at the start of the 2014 provincial election — and they ended up winning a majority government.
The interactive voice-response telephone survey was conducted on Monday among 1,097 Ontarians. It has a margin of error of three percentage points, 19 times out of 20.
Changes, challenges this summer
With eyes to 2018, Wynne shuffled her cabinet in June to promote some fresh faces, including former NDP MP Glenn Thibeault, who took over as energy minister.
And she took credit later that month for the deal reached among provincial finance ministers to enhance the Canada Pension Plan, saying Ontario's constant pushing on retirement security kept the issue front and centre.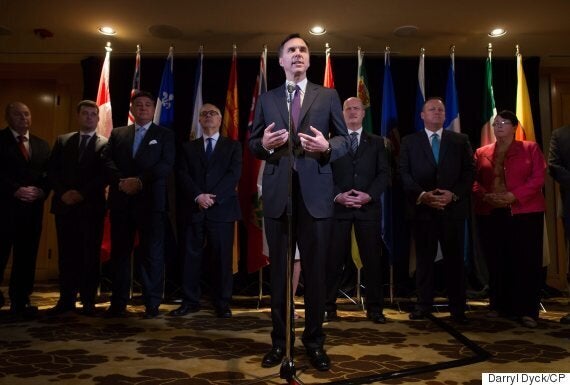 Federal Finance Minister Bill Morneau and his provincial and territorial counterparts at a news conference in Vancouver, B.C., on June 20, 2016. (Photo: Darryl Dyck/CP)
Liberals are now raising some eyebrows with publicly-funded radio ads promoting the CPP deal. Auditor General Bonnie Lysyk suggested to The Canadian Press that the government ads were too partisan but said she does not have the power to veto them because Liberals changed the rules on advertising last year.
The next possible test for Wynne's government will be a byelection on Sept. 1 in the Toronto riding of Scarborough-Rouge River, a safe Liberal seat since 1999.
Last February, Tories easily won a byelection in Whitby-Oshawa, keeping the seat previously held by ex-PC MPP Christine Elliott, despite Prime Minister Justin Trudeau and Wynne campaigning in the riding.
With a file from The Canadian Press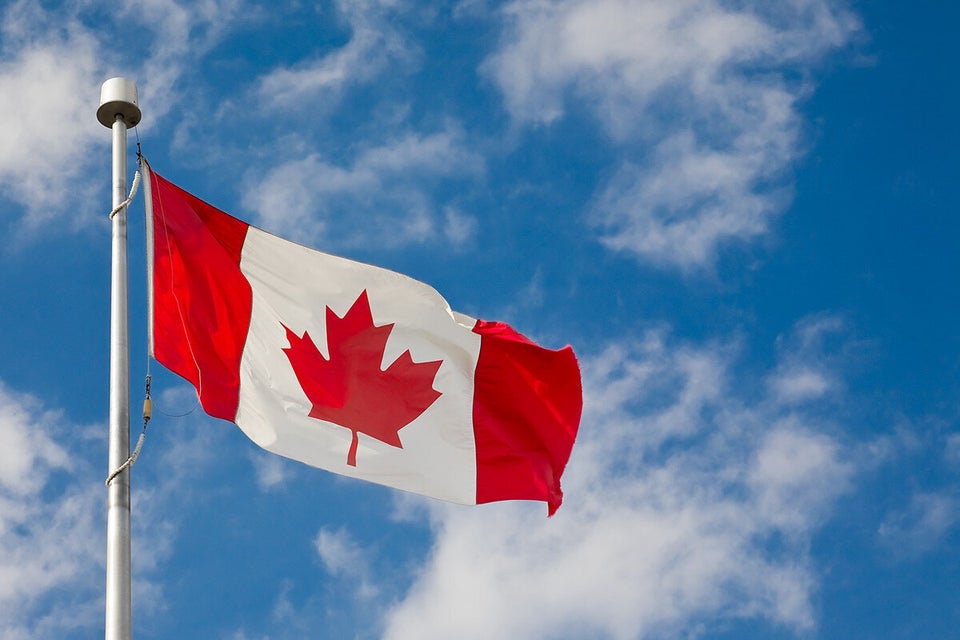 Least, Most Popular Premiers (May 2016)