OTTAWA — Health Minister Jane Philpott says she will repay taxpayers just over $3,700 after it was revealed her office paid thousands to a luxury vehicle service owned by a Liberal supporter, but her office still insists she never used a limousine.
"The minister did not and has not used a limousine," said Philpott's press secretary Andrew MacKendrick in a statement late Thursday.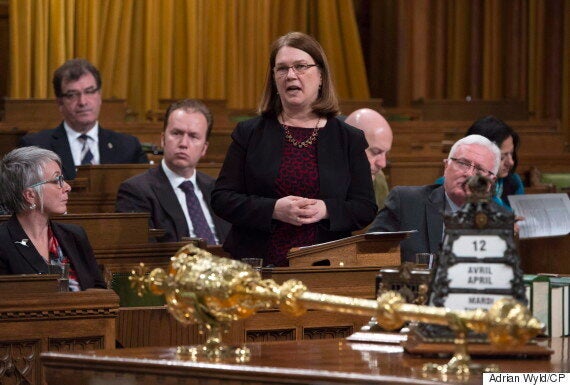 Health Minister Jane Philpott speaks in the House of Commons on April 12, 2016. (Photo: Adrian Wyld/CP)
The definition of a limo will matter as the minister attempts to contain the controversy around the "excessive costs" related to her work travel billed to Executive Sedan Livery Service Inc. — a company owned by a supporter who canvassed for Philpott in the last federal election.
Philpott's department previously told Parliament, in response to an April order paper question from Conservative MP Dan Albas, the minister did not use the high-end vehicles.
"With regard to government travel, for the period of Nov. 3, 2015, to April 22, 2016, the minister of health did not use rented limousines while on official business, within Canada or elsewhere," it said in a response tabled in the House of Commons.
"The minister did not and has not used a limousine."
This week, it was revealed the minister billed Canadians for the use of sedans on multiple occasions, prompting the minister to concede the cost was too high and to offer both an apology and reimbursement.
"I have taken steps to ensure this does not occur again," Philpott said.
"I will personally reimburse in full the expenses incurred on March 31 and July 12 ($3,703.57) for travel to meetings that took place in the Greater Toronto and Hamilton area and in Niagara Falls."
'I will reimburse any excessive expenses'
Philpott also said she has asked her department to review travel booked to and from Toronto's Pearson airport with the same company — a bill totalling $3,815 for 20 trips — to ensure that taxpayers were charged fair-market value.
"I will reimburse any excessive expenses based on departmental advice," she added.
Philpott's move to repay taxpayers comes after the minister faced criticism from both opposition parties and a watchdog group, the Canadian Taxpayers Federation.
All raised questions about the cost of the service and the fact it was from a company run by a supporter.
On Wednesday, Philpott's office disclosed to The Canadian Press that it spent $1,994 on transportation on July 12 while the minister was speaking at the Assembly of First Nations annual meeting in Niagara Falls, Ont.
Through Access to Information, the Conservatives also revealed the minister spent $1,708 on travel for one day on March 31 to take the minister to work-related events.
Canadians would have been on the hook for thousands more if the minister had not been called out in public, Tory health critic Colin Carrie said, adding the minister also wasn't upfront with Parliament when she said she didn't use limos.
"This is obviously a limousine service that she acknowledged herself is inappropriate," Carrie said.
Angus hopes lessons are being learned
Carrie has also written to Ethics Commissioner Mary Dawson asking for a probe into the minister's use of the vehicles, suggesting the decision to use services of a supporter with "no apparent open process or steps taken to avoid a conflict of interest" appear to be potential violations of the Conflict of Interest Act.
New Democrat MP Charlie Angus said he hopes there is a lesson for the new Liberal government on the importance of accountability standards for ministers.
"I am pleased that minister Philpott is taking responsibility over her failure to respect the principles of accountability and transparency," he said.
So far, the Prime Minister's Office has been mum on the Philpott issue or the need to examine ministerial spending across the board.
Finance Minister Bill Morneau's office said late Thursday night it is always looking for ways to be cost-effective but conceded it is "an ongoing process" and it is always on the lookout for ways to do better.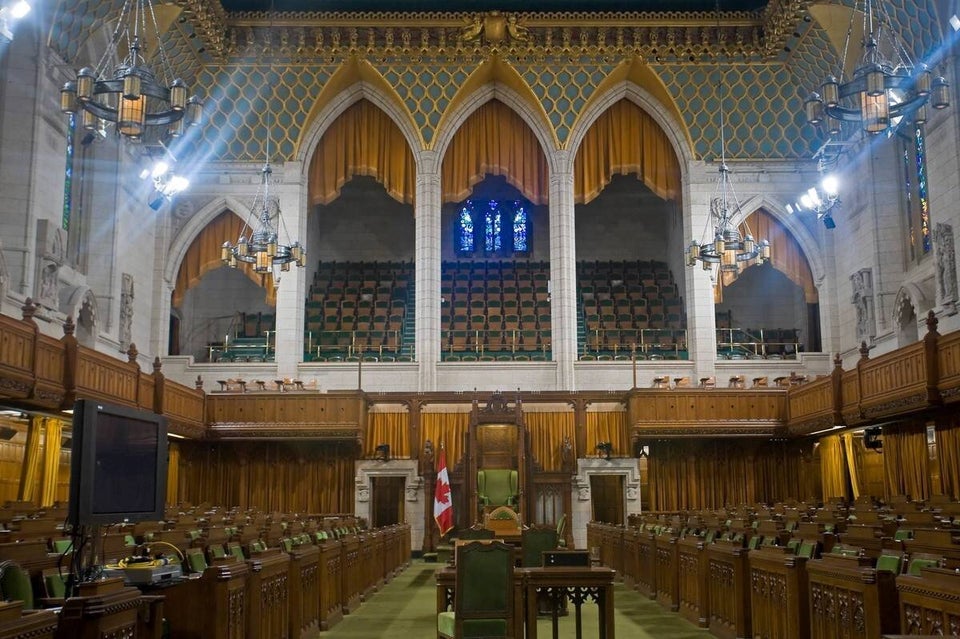 How Much Are Federal Politicians Making? (2016)