The wife of a hunter who killed an Alberta black bear with a spear has lost the sponsorship of an athletic wear company.
Under Armour announced on Twitter Thursday that it was no longer sponsoring Sarah Bowmar.
Bowmar's husband, Josh, sparked an outcry after he posted a video of himself spearing an Alberta black bear and waiting hours for it to die. Many called Bowmar's methods inhumane and unethical.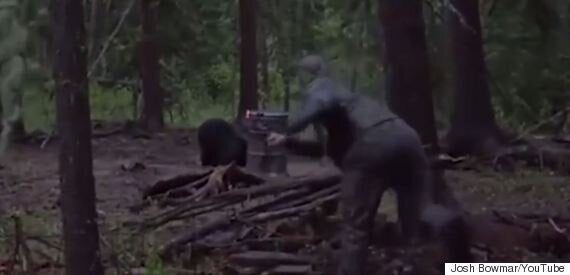 A still image from the now-deleted video shows Josh Bowmar throwing a spear at the black bear. (YouTube)
"The method used to harvest this animal was reckless and we do not condone it," Under Armour wrote in a tweet.
Online critics of Under Armour's decision noted that the move seemed hypocritical, given that Sarah was sponsored for a hunting campaign by the company.
Bowmar's video prompted Alberta's government to pledge to ban spear hunting in the province. The government plans to introduce a ban in the fall, as well as investigate if the hunter broke any laws.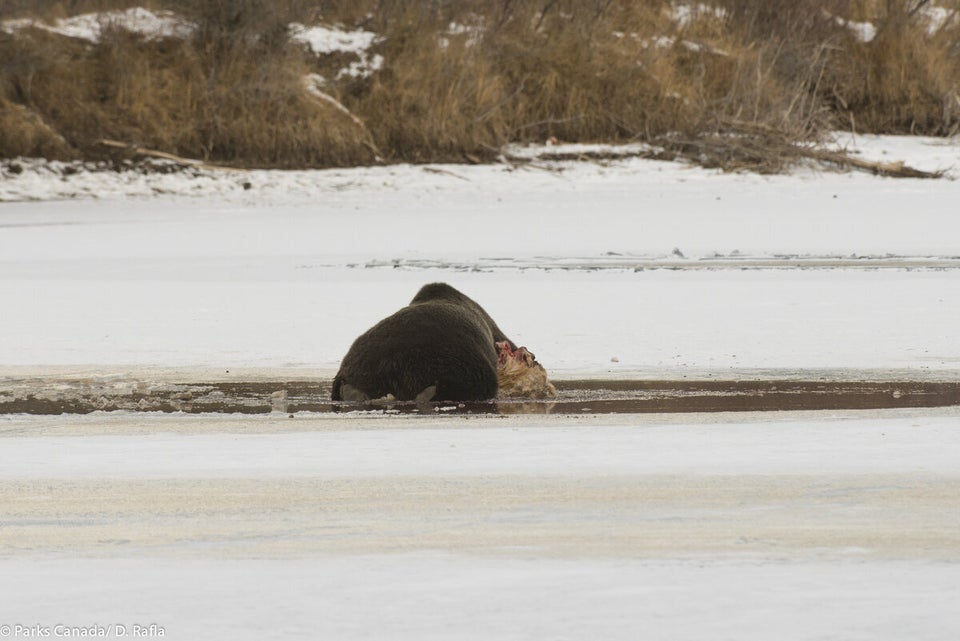 LOOK: Grizzly Bear Eats Elk In Banff