"Stranger Things" may just be Netflix's most addictive show of the summer, and for everyone who has watched it (warning: spoilers, obviously), you can't help but fall in love with the characters.
From the charming and talented kids to the '80s homages to Winona Ryder just being one strong mom, the sci-fi drama also has some kickass female leads.
The eight-episode series is about a young boy (Noah Schnapp) who disappears and his super smart friends and mother (played by Ryder) decide they have to do just about anything to find him. Oh and they also come in contact with a girl named Eleven (Millie Bobby Brown) who has psychokinetic abilities.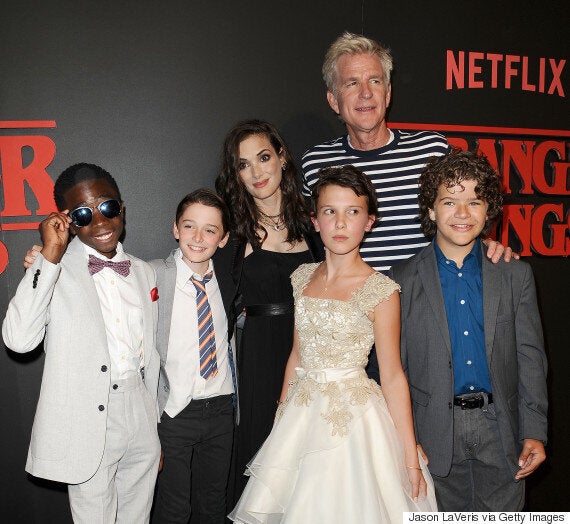 Actors Caleb McLaughlin, Noah Schnapp, Winona Ryder, Millie Bobby Brown, Matthew Modine and Gaten Matarazzo attend the premiere of 'Stranger Things' at Mack Sennett Studios on July 11, 2016 in Los Angeles.
In the video above by Vulture, the site counts down five scenes where women (and one girl) are kicking ass. From Eleven's super powers to Nancy's confidence in all things beer, we can think of so many more instances where women were front and centre in this show.
In particular, we would like to add a sixth moment and dedicate it to just Barb — because Barb is everything.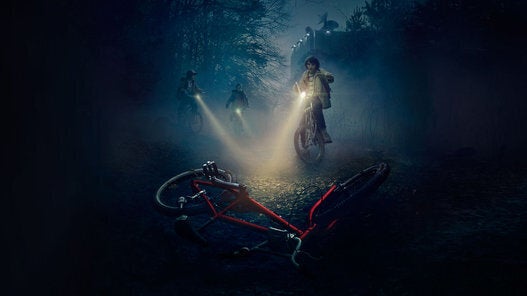 "Stranger Things" On Netflix