KINGSTON, Ont. — Prime Minister Justin Trudeau says the Tragically Hip are an essential part of what Canada is.
Trudeau was among the fans attending what is expected to be the band's final show, in Kingston, Ont., on Saturday night.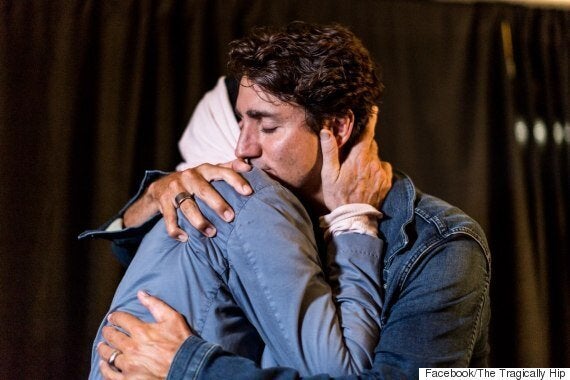 Prime Minister Justin Trudeau embraces Gord Downie of 'The Tragically Hip' ahead of the band's concert in Kingston, Ont. on Saturday. (Photo: Facebook/The Tragically Hip)
In an interview with the CBC, Trudeau reminisced about how he used to enjoy the band's music during his high school and university years.
Trudeau says the band remains anchored in Canada in so many ways through their lyrics and music.
The band embarked on what will likely be its final tour after lead singer Gord Downie revealed that he's battling terminal brain cancer.
Trudeau told the CBC that the concert represents a way to not only say farewell to Downie, but also celebrate the singer and celebrate Canada.
He says the concert is a powerful moment for all Canadians.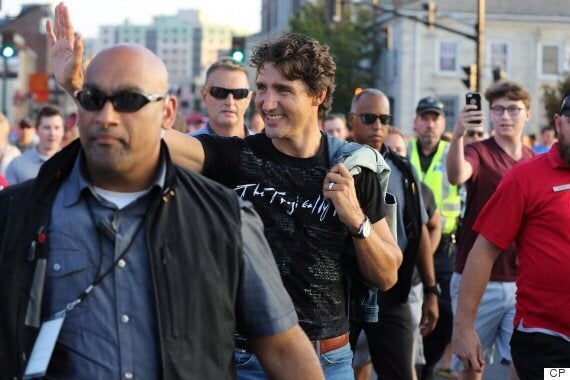 Prime Minster Justin Trudeau waves at the crowd on the way to Rogers K-Rock Centre in Kingston, Ont. on Saturday. (Photo: Lars Hagberg/Canadian Press)
Trudeau, wearing jeans and a black Tragically Hip T-shirt, casually mingled with Hip fans prior to the concert. He added a message to a wall in downtown Kingston where fans could write tributes to the band.
The prime minister's aides posted a photo on Twitter of Trudeau embracing Downie just before the start of the show.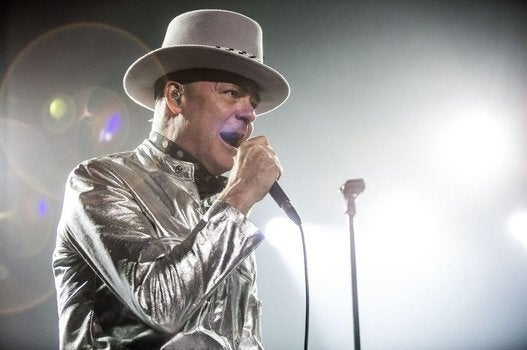 Tragically Hip "Man Machine Poem" Tour