darryl dyck/CP
Canada's border agency has a fairly simple request for Americans travelling north: Leave your guns at home.
The Canada Border Services Agency launched an awareness campaign Monday, aimed at reminding U.S. travellers about Canadian gun laws.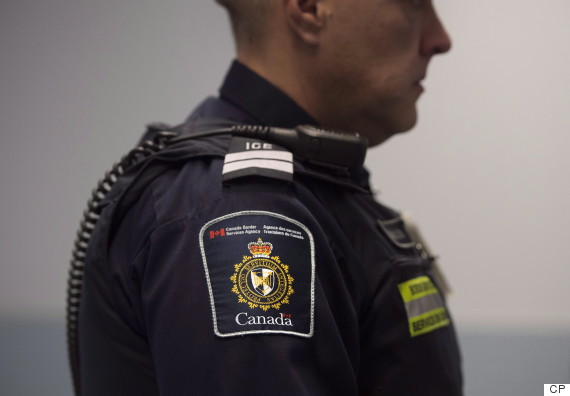 The CBSA wants Americans to leave their guns at home when travelling to Canada. (Photo: The Canadian Press)
A statement from the agency informs our southern neighbours that it is "strongly recommended" they not bring any firearms. If they have to, officials urge travellers to declare any and all guns they bring with them.
"Canadian firearm laws are clear - failure to declare any firearm may lead to seizure action, penalty, prosecution in a court of law; and may make you inadmissible to Canada," the release says.
Unlike the U.S., owning a firearm is not a constitutional right in Canada. Canadians can own guns, but they are required to hold specific licences depending on the firearm's classification.
Also On HuffPost:
Gun Laws Around The World