One in five people each year suffer from a range of psychological problems and disorders, but many suffer alone.
"If you are experiencing psychological distress, the first step is assessment and diagnosis – these are very important to making sure the right treatment is matched to the right problem," says Dr. Karen R. Cohen, CEO of the Canadian Psychological Association.
While psychologists both diagnose and treat psychological problems, finding the right one for you can be a source of stress. To help you find the right mental health professional, the Huffington Post Canada spoke with Dr. Cohen, who shared 11 things you should consider before signing up with someone new.
"When choosing a mental health professional, you should ensure that they are regulated," says Dr. Cohen. "In Canada, psychologists must be registered with their provincial/territorial regulatory bodies in order to practice."
While you may receive a recommendation from friends, family or even your family doctor, Dr. Cohen says, "a practitioner who is a good fit for one person may not be a good fit for you." Don't be afraid to shop around and find the best fit for you.
But once you find someone with whom you connect with, Dr. Cohen suggests sticking with them and working on your relationship, just as you would any other relationship in your life. "You must be able to build a trusting relationship with your psychologist," she states. That being said, she also notes you must remain comfortable with the provider. If discomfort sets in it's time to start shopping again.
Check out the slideshow below for 11 questions to ask before you commit to a mental health provider.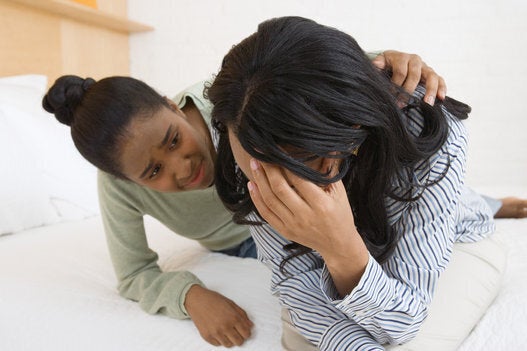 11 Things To Consider Before Seeing A Psychologist/Therapist