A baby girl survived a house fire thanks to her family's heroic pet dog.
Eight-month-old Vivianna was trapped inside her Baltimore home when a fire suddenly broke out around 10 p.m. on Aug. 14, according to WBAL TV online.
The child's mother, Erika Poremski, claims she had just stepped outside when she noticed her house had caught on fire with both her daughter and six-year-old fur baby, Polo, inside.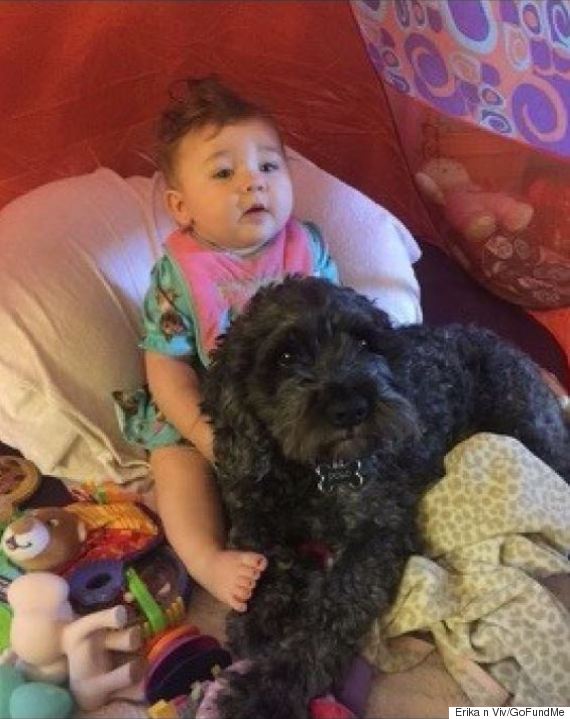 "I tried to keep getting in," Poremski told CBS News on Friday. "She was up the stairs, but the fire smoke was so heavy I couldn't get past it. I kept running back out and back in, trying to get up there. Then, the door curling started falling and I couldn't get back in."
Poremski suffered burns to her face and hands.
"I just heard her crying and I couldn't get to her," Poremski said, as reported by WBAL TV. "I tried really hard, everyone in the neighborhood tried. They were kicking the doors in and kicking the windows out. I couldn't (get her out). Nobody could."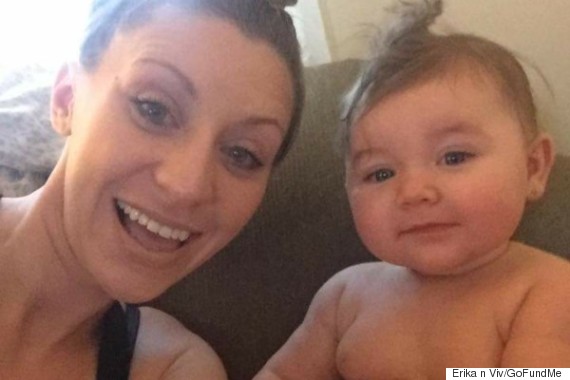 When firefighters arrived, Baltimore City Fire Department spokesman Samuel Johnson says the two-storey house had heavy fire burning from both the first and second floors.
But despite the dangerous conditions, Vivianna was kept relatively safe by Polo, as he used his body to shield the infant from the flames. In turn, she only suffered from burns on her arm and side.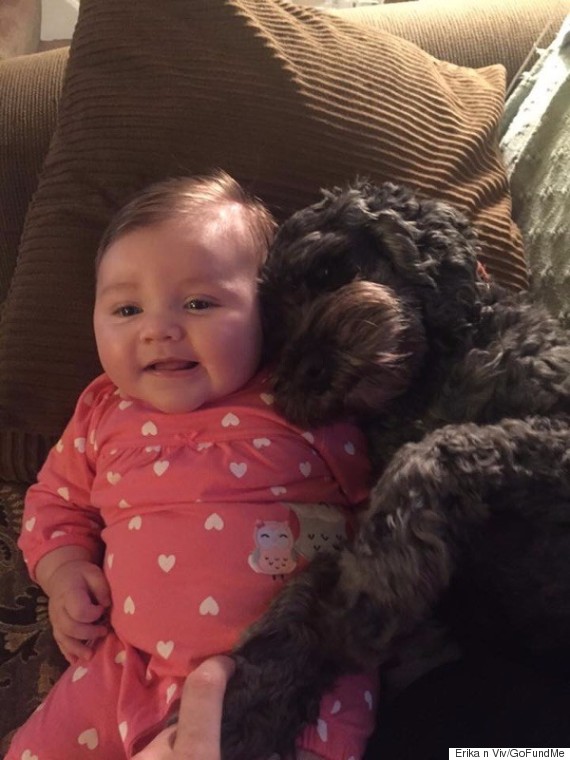 The dog, unfortunately, wasn't so lucky and died as a result of the blaze.
And while baby Viv is now safe in her mother's arms again, Poremski is still mourning the loss of her beloved pooch like a child of her own.
"He was my first baby before Viv. He was like my child," the mom told CBS News, according to Yahoo. "He followed us everywhere."
The displaced family has set up a GoFundMe page since the tragic event took place to help pay for Vivianna's medical bills.
As this story was published, the family had raised over $37,000 USD.
The cause of the fire is still unknown.
Also on HuffPost