Prime Minister Justin Trudeau says Gord Downie's call to fix the federal government's relationship with Canada's indigenous people is one he hears "echoed" across Canada.
From a concert-stage in Kingston, Ont. Saturday night, with millions of Canadians watching what may be The Tragically Hip's last performance, the lead singer of the iconic band took a few moments to praise the prime minister's commitments to First Nations — and call for action.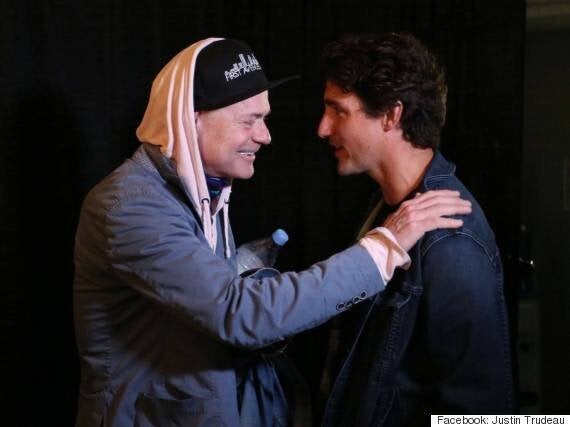 The Tragically Hip's Gord Downie meets with Prime Minister Justin Trudeau before a concert in Kingston, Ont. on Aug. 20, 2016. (Photo: Justin Trudeau/Facebook)
"He cares about the people way up North, that we were trained our entire lives to ignore, trained our entire lives to hear not a word of what's going on up there," Downie said of the prime minister.
"And what's going on up there ain't good. It's maybe worse than it's ever been ... (but) we're going to get it fixed and we got the guy to do it, to start, to help.''
Earlier that night, Downie said Trudeau's work is "going to take us where we need to go" with First Nations.
At a press conference in Sudbury, Ont. Monday marking the close of a cabinet retreat, the prime minister was asked if he was comfortable with the "onus" that Downie, who is suffering from terminal brain cancer, placed on his shoulders.
"Gord also knows well that as important as words are, actions matter deeply."
"Gord's vote of confidence in me, his encouragement, was extremely touching but also is echoed in the many conversations I have with Canadians right across the country," Trudeau said.
"People know that renewing the relationship with indigenous peoples, moving forward in a real and substantive way is something that's important to our economy, to our present, to our future, and to our very identity as Canadians."
But the prime minister conceded that change won't happen overnight. On Saturday, Downie told the crowd it could "take us 100 years."
"Gord also knows well that as important as words are, actions matter deeply," Trudeau said.
Trudeau praised Downie as someone who has always shown "tremendous passion" for social justice and the challenges faced by the indigenous people.
Trudeau was also asked in French if he felt added pressure because of Downie's words.
"Yes, it does put pressure on me when a friend like Gord says that he expects a lot from me and my government but Canadians expect a lot of this government," he said, according to the translator.
With earlier files from Andree Lau, Ron Nurwisah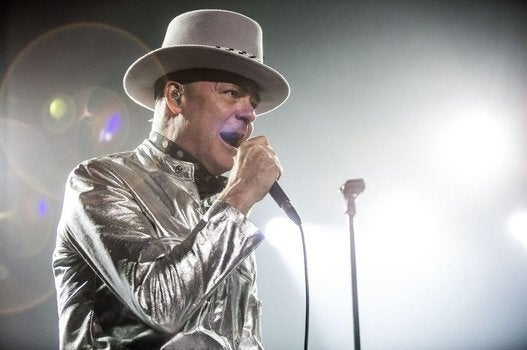 Tragically Hip "Man Machine Poem" Tour