VANCOUVER — The federal Liberals promised a new relationship with the provinces and territories on health care, but so far funding talks have resulted in little progress, The Huffington Post Canada has learned.
Several provinces are frustrated by Ottawa's vague proposals and its apparent desire to put no new money on the table — beyond $3 billion over four years for home care promised during last year's federal election.
Describing the discussions as stuck in a Mexican standoff is "too positive," Quebec Health Minister Dr. Gaétan Barrette told HuffPost Monday in a telephone interview.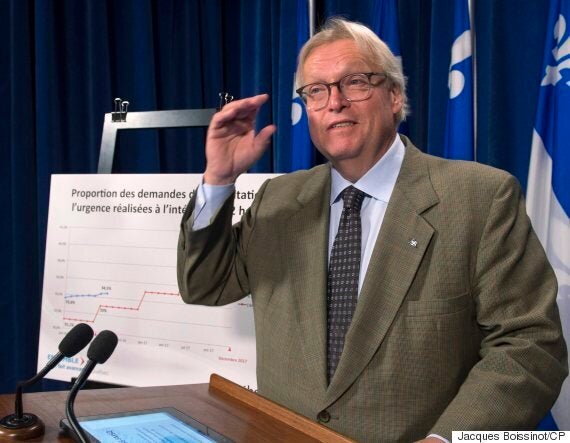 The provinces have no assurances that Ottawa will increase health care funding next year, he said. "We don't even have that!
"To me, it seems, we are facing a tactic from a federal government to postpone everything. It's going to be an excuse not to spend money by the next budget. It's clear as daylight to me."
Federal officials want to talk about concepts but have yet to mention how much money they are prepared to fork over, or how permanent the new investments will be, Barrette added.
"They address the issue of mental health with no amount of money attached to it. They also committed to drug addiction with no money attached to it. Basically, we are nowhere as we speak, and there has been no significant work whatsoever."
"To me, it seems, we are facing a tactic from a federal government to postpone everything. It's going to be an excuse not to spend money by the next budget. It's clear as daylight to me."

— Quebec Health Minister Gaétan Barrette
During the election campaign, Justin Trudeau's Liberals promised a new health accord with a long-term funding agreement. The Liberals pledged to expand home care, make prescription drugs more affordable and mental health care more accessible.
As an "immediate commitment," the Grits also promised $3 billion over the next four years to deliver more and better home care, including, when necessary, palliative care.
When the budget was released, however, no extra money was set aside for health care. Federal Health Minister Jane Philpott said at the time that the cash would be part of a new health care deal.
Philpott met her provincial and territorial counterparts in January and the group has held several teleconferences. Both sides generally agree on several new areas of investments — home care (including palliative care), expanding mental health and addiction services, health innovation, including the adoption of new digital health technology, improving the affordability and access to prescription medication, and indigenous health care.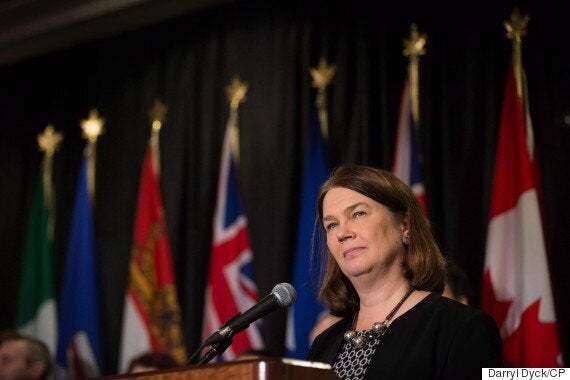 But Ottawa seems unwilling to fork over more cash than that $3 billion — with no additional money going to increase the Canada Health Transfer (CHT).
"There is $3 billion for home care and a three per cent escalator," a senior federal source familiar with the talks told HuffPost. "Those are both large amounts of money."
Under a 10-year deal negotiated by Liberal prime minister Paul Martin in 2004, CHT payments have increased by six per cent a year to help the provinces and territories pay for health care. Conservative prime minister Stephen Harper extended the deal but planned a drop in next year's escalator, tying it to GDP growth or three per cent, whichever is higher.
British Columbia Health Minister Terry Lake said his province is struggling to care for an aging population — 15 per cent of which is already older than 65.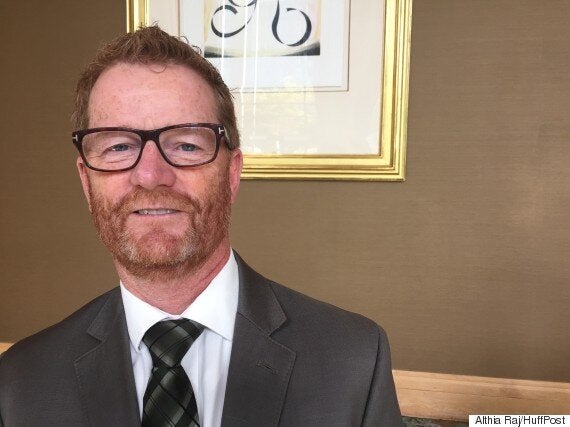 "We don't think that $3 billion over three or four years is nearly enough to reflect the growing need of the older Canadians, particularly in British Columbia," he said Monday. "If [the federal government] wants meaningful change, $3 billion is not going to do it."
Newfoundland and Labrador's health minister, Dr. John Haggie, said his province's average age is increasing more rapidly than other parts of Canada — more than 18 per cent are now over 65.
While Ottawa consistently mentions home care, he said, federal officials have also proposed, at different times, to use part of the $3 billion funding envelope for other priorities, such as mental health, addiction, and pharmacare.
"Exactly what is in it has varied depending on the conversation we've had."
$3 billion not enough: Barrette
"It's been vague," he added. "We have not heard yet what they are going to bring to the table."
Even if the CHT escalator drops, he noted, it's possible the federal contribution will remain the same. The $3 billion Ottawa is pledging for health care is pretty close to the three per cent that's missing from the health transfer, he said. "If you do the math, it's not far off."
But for Barrette, that $3 billion shared between provinces over several years is just not enough. The mental-health needs alone across Canada require at least a $1.5 billion investment, he said.
"Bringing the health care escalator down to three per cent, is like saying to Canadians we are freezing voluntarily the level of services provided to today's level," he said.
Health care 'is in jeopardy'
It will mean a reduction of services over the years, Barrette said, because the needs are going up, not down.
"At three per cent, the status of health care in Canada is in jeopardy."
At July's Council of the Federation meetings in the Yukon, premiers called for an immediate increase to the CHT, asking Ottawa to boost its contributions to 25 per cent of provincial health care spending. The current average is 22 per cent.
Even that would be a far cry, health ministers said, from the once 50/50 split that once existed between Ottawa and the provinces.
Philpott was unavailable for an interview but her office confirmed the Grits don't plan to increase the broad-base CHT.
"While the Canada Health Transfer continues to provide a stable funding base, any additional health care funding will be focused on achieving transformative and measurable improvements in priority areas such as home care," her press secretary, Andrew MacKendrick, wrote in an email.
Philpott's office was unable to say what "transformational and measurable improvements" means.
Sources in Ontario, B.C. and Quebec who are involved with the negotiations said no discussions have taken place on conditions attached to the funding.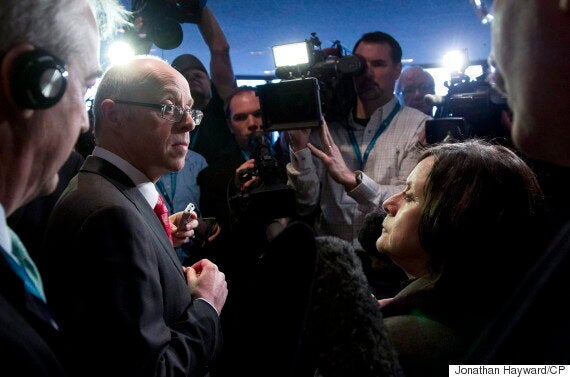 The Liberal government is just starting to turn its attention towards the health negotiations, a senior source said, noting that cabinet had a brief chat on the topic on Sunday.
"We don't want to get to a position where we are micromanaging health system performance, because that is not the federal government's job, but there are some specific things that we want to see accomplished," said a senior source who requested anonymity before speaking candidly about the talks. "If we put a bunch of money in mental health, we want to make sure it is making its way to patients."
Although both sides are a long way from agreeing, measurable outcomes are what the federal government wants.
"We think that we have a big demographic problem in the country, and we are not going to solve it by treating seniors in hospitals," the source said, calling that the most expensive and least efficient way to care for Canada's aging population.
2004 boost went to providers, not patients: Lake
"We are trying to figure out how to create funding to have provinces expand the suite of services they offer people, especially seniors, outside of hospitals."
One often cited statistic suggests it costs approximately $1,000 to keep someone in the hospital for one day but only $130 to have someone in a long-term-care facility, or $55 to provide them home care.
Pointing to the current dispute in Ontario over physician pay, the source said Ottawa also doesn't want to pump billions more into the health care sector only to give doctors a raise.
One consequence of the 2004 federal health care boost was that some provinces reduced their own health care spending. Another, perhaps more significant, effect, as the David Naylor Advisory Panel on Healthcare Innovation noted last year in its report, was that much of the new money went to increase physicians' salaries rather than to modernize and broaden the scope of the health care system.
Quebec won't accept strings attached
"The $40 billion that was invested across the country, many of it went to providers, not patients," Lake said. "I agree. I think there should be mechanisms to show that it actually is going to patients. I think we can design that in a way that isn't overly prescriptive and in a way that doesn't tie the hands of provincial governments."
For Barrette, however, that's a no-go.
"In Quebec, we will never agree on strings. We cannot. We can't."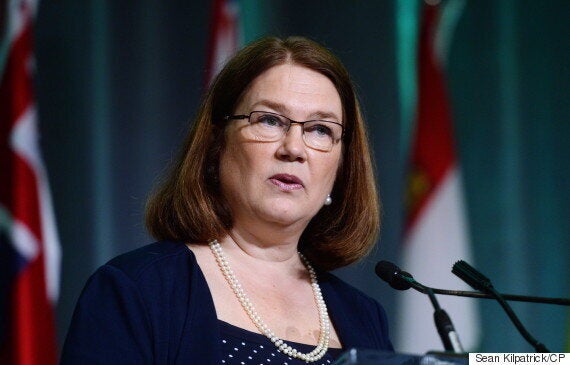 Ottawa has already promised to respect asymmetrical federalism, he said. "That means we will spend the money the way we see fit."
Philpott's office said her goal for an agreement on long-term funding includes signing different bilateral agreements.
"Provinces and territories have different circumstances and starting points, which will be taken into account in these bilateral agreements," MacKendrick wrote.
"Decisions on federal funding linked to a new health accord will be made once the areas for reform are identified through negotiations with the provinces and territories over the coming months."
Caring for aging population becoming more expensive
That's giving some hope to some of the provinces that want Ottawa to give them a demographic top-up to account for their aging population.
Lake, for example, argues that B.C. lost $250 million under a funding formula that applies equal per capita funding, while Alberta, with a much greater proportion of younger people, saw a $1-billion windfall.
It costs more money to care for older populations, so provinces with many seniors should have a higher level of health care investment by the federal government, he said.
"I actually think there will be more … and I think there will be a terrible backlash if there isn't," he said.
"Seniors are now outnumbering children for the first time in our country's history. Unfortunately, our health care system hasn't quite got the memo yet."
Behind the scenes, even Ontario, which opposes changing the per-capita funding arrangement, is signalling that it could support a top-up.
According to calculations by the Conference Board of Canada prepared for the Canadian Medical Association, which is calling for a boost in next year's budget, Ontario could receive $677.9 million next year in additional payments if Ottawa were to provide a $1.66 billion top-up for senior care.
"Seniors are now outnumbering children for the first time in our country's history. Unfortunately, our health care system hasn't quite got the memo yet," CMA president-elect Dr. Granger Avery told the group's annual meeting in Vancouver Sunday.
For now, the federal government doesn't intend to change the per capita funding and isn't keen on a seniors top-up, but a senior source said: "Who knows? Maybe we end up there."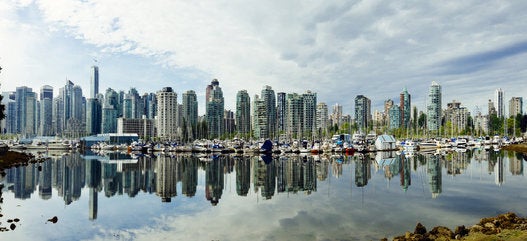 Canada's Most and Least Healthy Places, As Mapped By The 10 and 3