ST. JOHN'S, N.L. — A former premier of Newfoundland and Labrador has a new job in the province. An official with a service organization in St. John's says it has hired Kathy Dunderdale as its volunteer co-ordinator. Sister Elizabeth Davis of The Gathering Place says Dunderdale will take on the role later this week.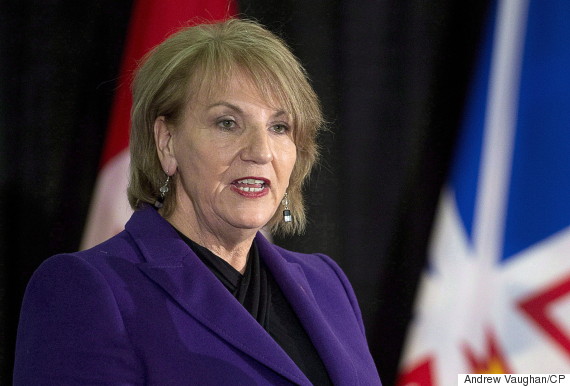 Newfoundland and Labrador Premier Kathy Dunderdale speaks in Happy Valley-Goose Bay, N.L. on Nov. 30, 2012. (Photo: Andrew Vaughan/CP)
Davis would not reveal Dunderdale's salary, but says it is part of $60,000 in funding announced under the province's supportive living program. The former Progressive Conservative premier left public office in 2014. The Gathering Place offers nutrition programs to hundreds of clients every day, including the homeless and people with mental health problems, learning disabilities and addictions.
ALSO ON HUFFPOST:
Least, Most Popular Premiers (May 2016)