Canadians' boundless love for Gord Downie and The Tragically Hip has resulted in a flood of new funding for brain cancer research.
The research fund in Downie's name has raised more than $265,000, Sunnybrook Health Sciences Centre said in a statement Monday. And the number is still growing.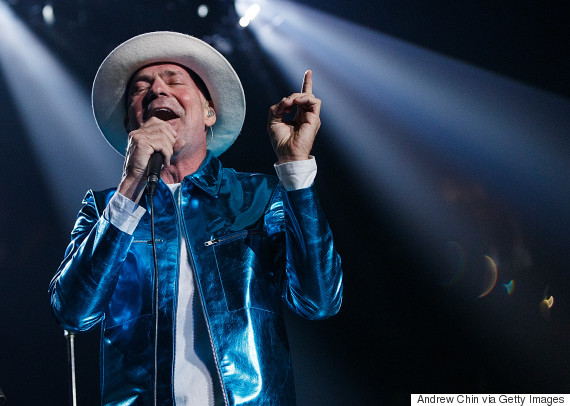 The Tragically Hip's Gord Downie revealed he had terminal brain cancer earlier this year. (Photo: Andrew Chin/Getty Images)
"At Sunnybrook, we have heard from Canadians across the country, in the United States and around the world who organized events to watch the show and collect donations for Sunnybrook's brain cancer research," the statement said.
The centre added several corporations have reached out and expressed interest in supporting Downie's fund.
Click here to donate to Downie's fund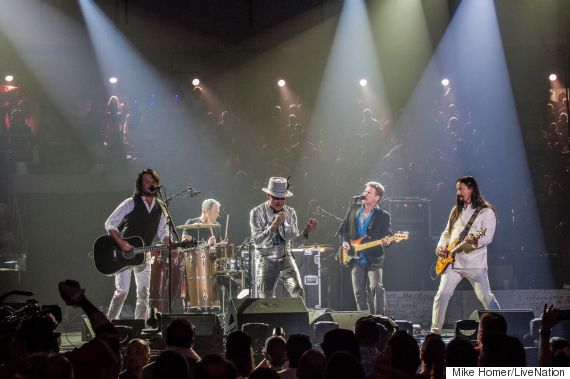 The Tragically Hip performs in Kingston, Ont. on August 21. (Photo: Mike Homer/LiveNation)
After the revelation of Downie's terminal brain cancer diagnosis earlier this year, the Hip embarked on a national farewell tour. It culminated in a massive finale in Kingston, Ont., which was broadcast live by the CBC.
Some 11.7 million Canadians tuned in on television, radio and online at some point during the band's nearly three-hour set, according to the broadcaster.
With a file from The Canadian Press
Also on HuffPost
Tragically Hip "Man Machine Poem" Tour