If you haven't watched (literally the best show ever) "Stranger Things" yet, then one, shame on you, and two, stop reading this post and start binge-watching the Netflix sci-fi hit at this very moment because you're behind.
ANYWAY.
In case you couldn't tell, we're a bit obsessed with "Stranger Things." Our forever fashion crush Winona Ryder is an absolute badass in the series and we're in love with Natalia Dyer (a.k.a. Nancy Wheeler) and her shearing-lined jackets. But it's the youngest star in the show, Millie Bobby Brown, that had us freaked out episode after episode with her portrayal of psychokinetic, Eggo waffles-loving "weirdo" (as the group of boys call her), Eleven.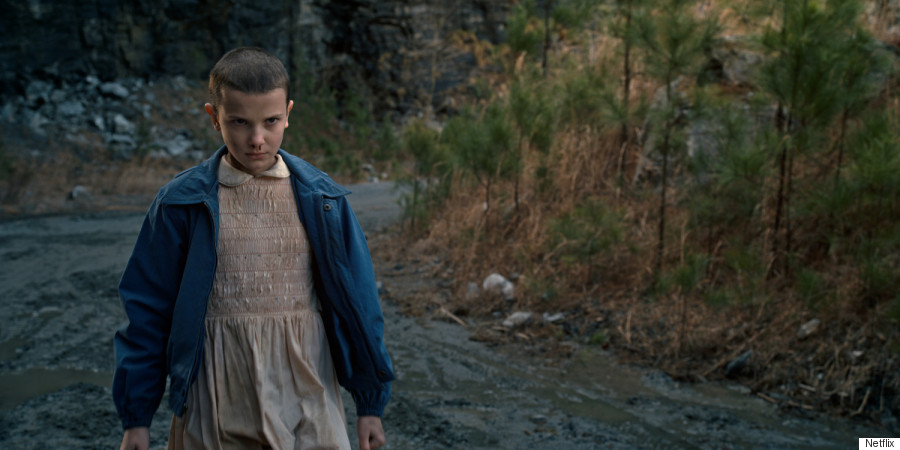 Eleven is, to simply put it, amazing — with or without that ratchet blond wig she wears when she becomes El. Her buzzcut became instantly iconic from the moment she hit our television (and computer) screens.
But believe or not, Brown actually had some pretty glorious locks before filming the series, which was all shaved off so she could become Eleven.
On Sunday, Millie, who is only 12-years-old, took to Twitter to share the moment she transformed into her supernatural alter ago.
Here's Millie before the chop:
And here is the video of the haircut:
Here it is!! The video of me getting my hair shaved for #StrangerThings. Enjoy!😘💙 #buzzed pic.twitter.com/qFQWwib1ti

— Millie Bobby Brown (@milliebbrown) August 21, 2016
And the final result:
"Here it is!! The video of me getting my hair shaved for #StrangerThings. Enjoy!😘💙 #buzzed," Millie wrote alongside the hair transformation video that plays to the tune of Beyoncé's "Pretty Hurts." (#Feels.)
And according to Entertainment Weekly, the whole process took 10 minutes. Her dad ran away with tears in his eyes, unable to watch the cut.
In an interview with Vulture, Millie describes how the haircut was "very hard for [her] parents."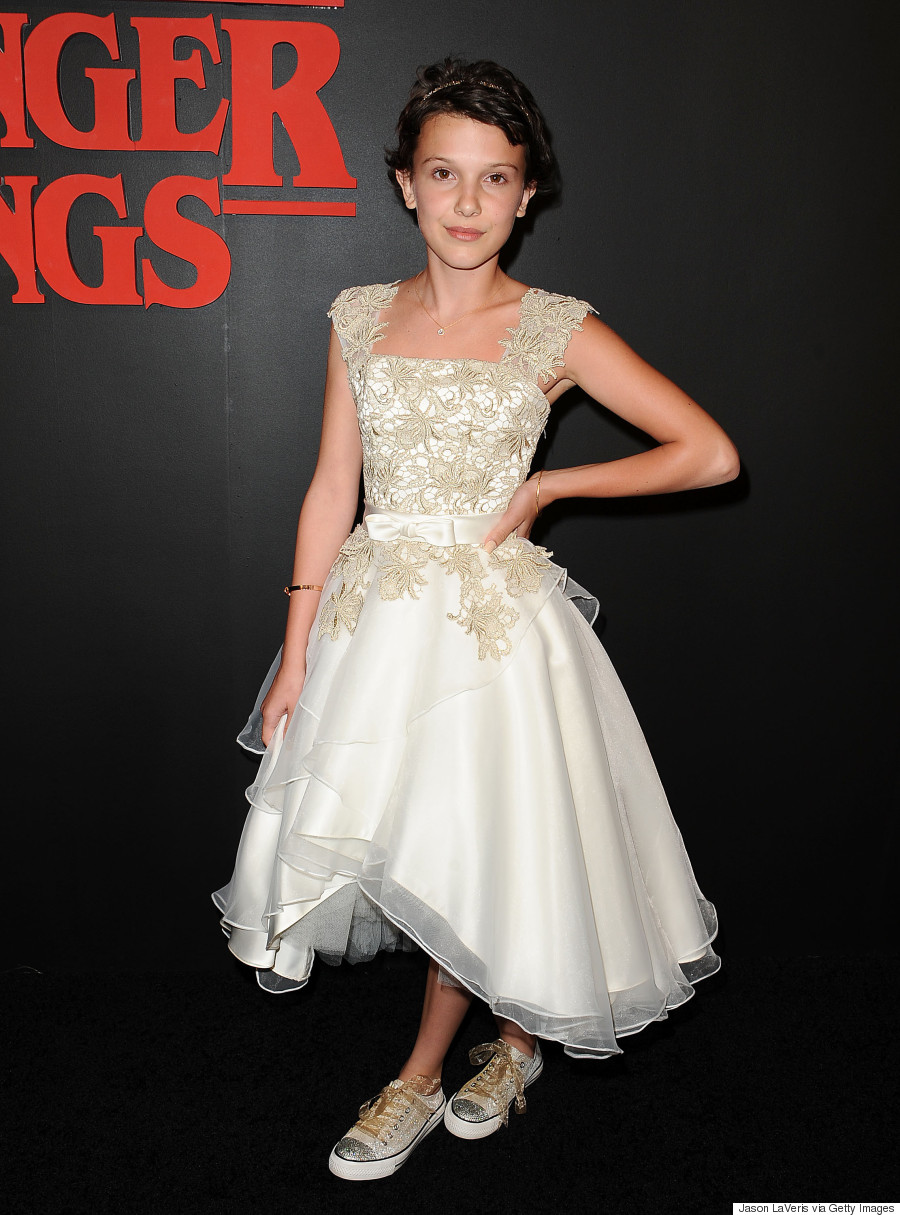 "I had very long hair and I cut it all off for the part," Millie said. "I read the script and I was so happy with my character and I thought, This is how it's gotta be. My mom and my grandpa were like, 'No, you can't do that.' It took me 12 years — well, 11 years — to grow something. [My hair] wasn't thick, but it was long. And then they shaved it all off and it was very hard for my parents. But I convinced them. I was like, 'Dude, it grows back. It's fine.'"
This girl knows what's up.
Now excuse us while we wait patiently for season two, all while trying not to get stuck in the "Upside Down."
Follow Huffington Post Canada Style on Pinterest, Facebook and Twitter!
Also on HuffPost
"Stranger Things" On Netflix