There's more to this video than a bunch of fruit-snacking baby bears in northern British Columbia.
"Here's what we do with your support," reads the caption for a video showing 25 bear cubs blissfully chomping on donated apples.
The young animals in the video are mostly twins or triplets. All of them are orphans. Usually, they have lost their mothers in vehicle collisions — which is where Northern Lights steps in to help.
According to the organization, only 2.4 per cent of their former charges have contact with humans after their release.
These cubs will be released back into the wild in June to sync with the timing they would naturally leave their mothers in the wild.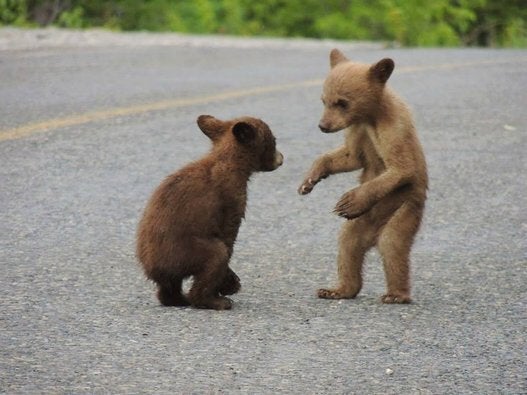 Baby Bears In Waterton Lakes National Park