Armed police officers forced a woman to remove her clothing on a beach in Nice, France on Tuesday after the city implemented a controversial burkini ban last week.
In an image published by The Guardian, four officers are seen standing over the woman while she removes her blue shawl.
The incident took place at Promenade des Anglais, the same place where the deadly Bastille Day Iorry attack occurred last month.
Is this laïcité? Is this what being liberal looks like? Men forcing women to take clothes off? https://t.co/NOT4IcvuF5

— Aisha S Gani (@aishagani) August 23, 2016
France's burkini ban is in effect in 15 municipalities as a reactionary measure following the terrorist attack in Nice and Normani — where a Catholic priest was murdered by two ISIS supporters.
French Prime Minister Manuel Valls has been vocal about his support for the local bans. Valls claims the Islamic swimsuit, which covers everything on the body except for the face, hands and feet, is "not compatible with the values of France and the Republic."
"The burkini is not a new range of swimwear, a fashion," he told La Provence, according to The Independent. "It is the expression of a political project, a counter-society, based notably on the enslavement of women."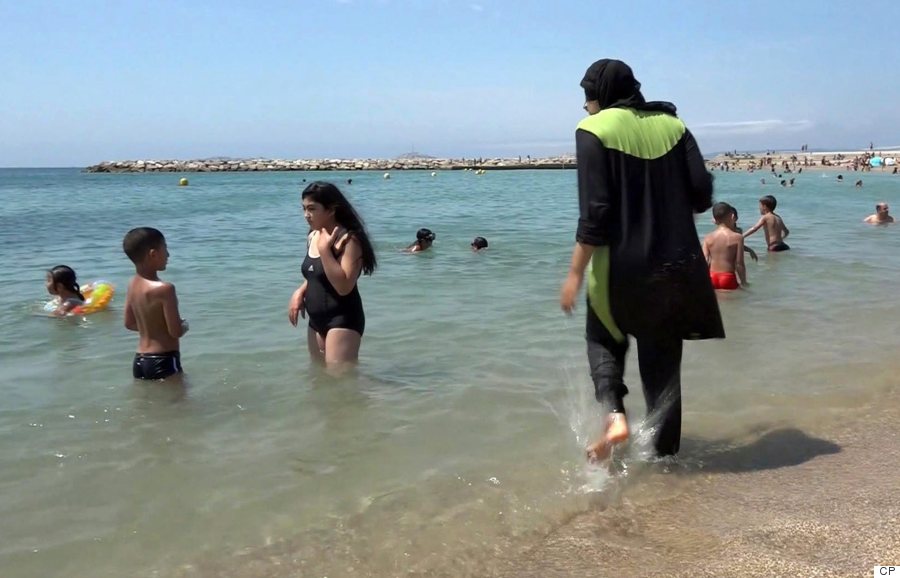 File photo of a woman wearing a burkini in Marseille, France on Aug. 4, 2016. (Photo: The Associated Press)
Ban controversy spurs spike in sales
Despite the ban, which is punishable by fine, it appears burkini sales have soared, at least according to the woman credited with inventing the swimsuit.
Australian-Lebanese designer Aheda Zanetti told BBC News that sales were up 200 per cent following the ban, with an increase in orders from non-Muslims, including skin cancer survivors.
"I think the French need to understand what a burkini swimsuit is and what it's there for. They can't take a lifestyle away from a Muslim woman or any woman for that matter," Zanetti told Vogue U.K.. She added that she thinks the whole ban is "misunderstood."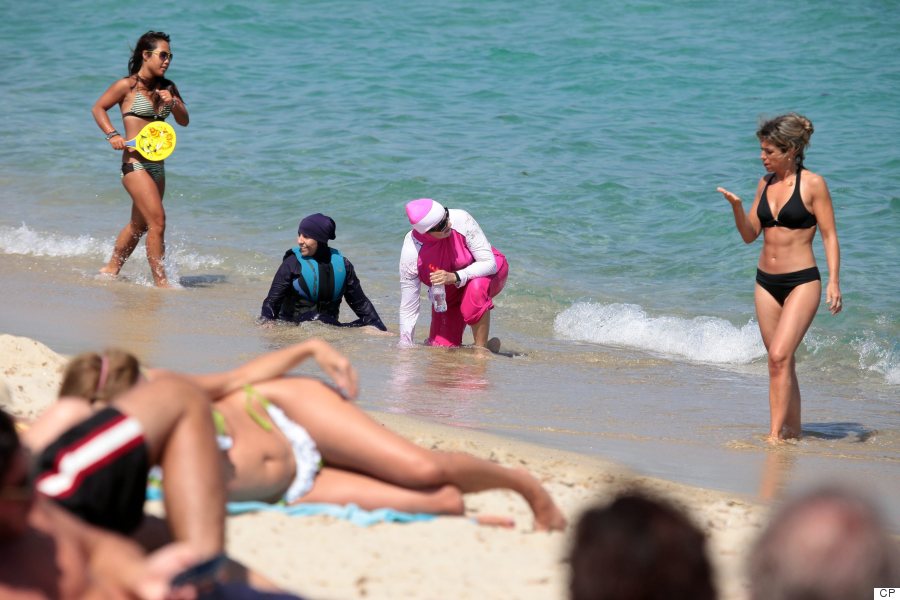 A woman wearing a burkini takes a dip in south of France, Aug. 15, 2016. (Photo: Abaca Press)
According to the Zanetti, the burkini is "intended to integrate and bring people together" and to give the wearer the "freedom of choice to wear something modest."
"It should be happy and positive. It is turning something meant to give women the freedom of participating in health and fitness into a negative thing," the 48-year-old designer told the magazine.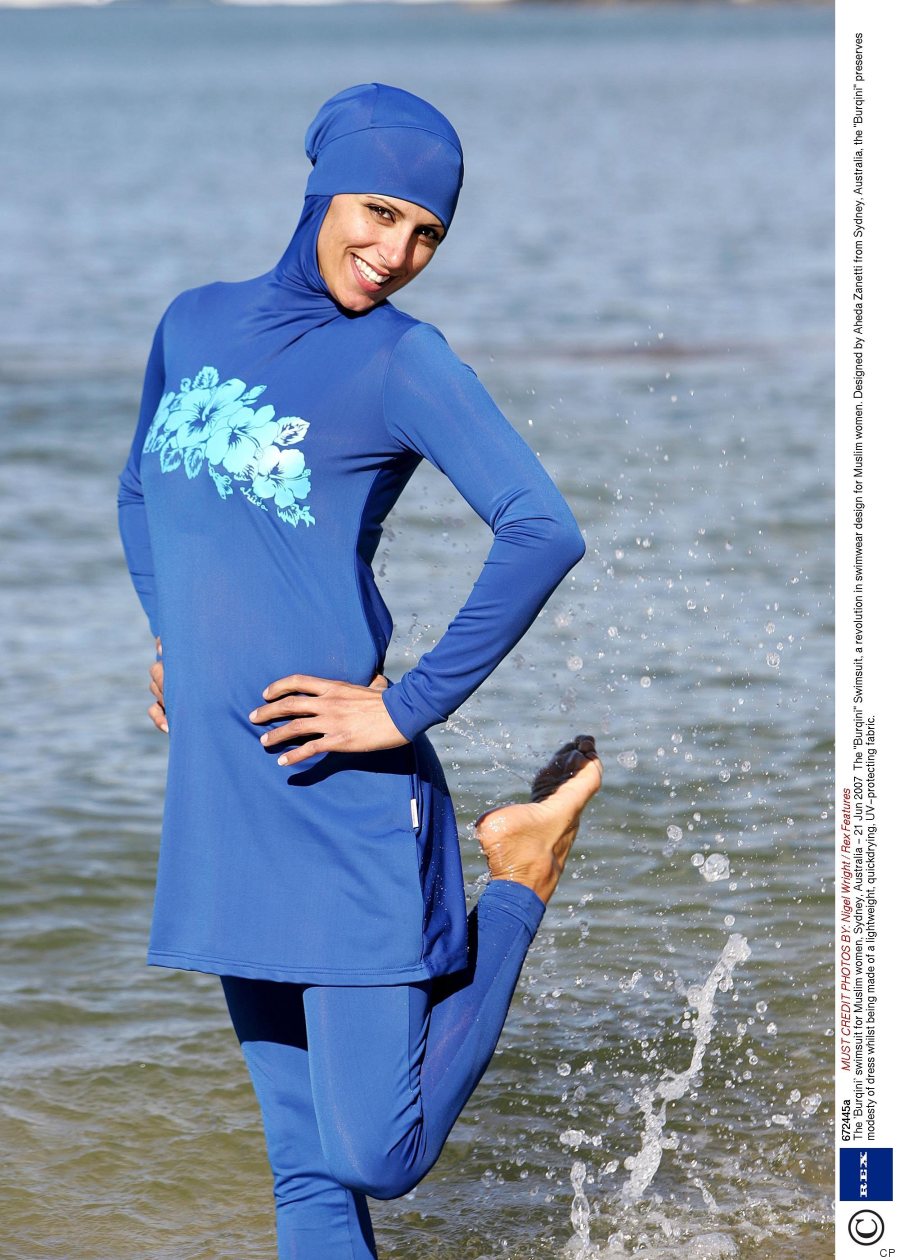 A burkini swimsuit designed by Aheda Zanetti.
Trudeau pans idea of Canadian burkini ban
Prime Minister Justin Trudeau defended the burkini on Monday, dismissing the idea of a ban in Canada.
"We should be past tolerance in Canada," Trudeau told reporters following a meeting with his ministers to plan the government's legislative agenda.
"In Canada, can we speak of acceptance, openness, friendship, understanding? It is about where we are going and what we are going through every day in our diverse and rich communities," he continued.
Follow Huffington Post Canada Style on Pinterest, Facebook and Twitter!
Also on HuffPost
Veil Bans Around The World