Rebecca Chelmick and her mom Linda Benham wanted to run the Edmonton Marathon together.
Benham was waiting for a liver transplant, but the surgery never happened. She died in March.
But Chelmick knew she wanted to fulfill her mom's dream somehow.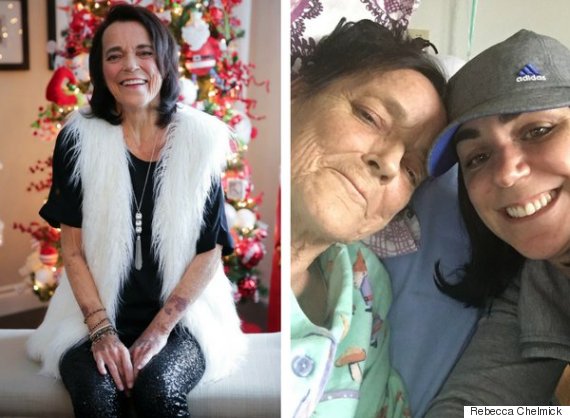 Linda Benham passed away in March. (Photos: Rebecca Chelmick)
On Sunday, Chelmick ran the half marathon. As she was nearing the last leg of the race, her son passed her an urn with his grandmother's ashes.
"There's part of me that wishes my mom was running here beside me – but she's going to be here with me every step of the way," Chelmick said in an interview with Global News.
Mother and daughter crossed the finish line together.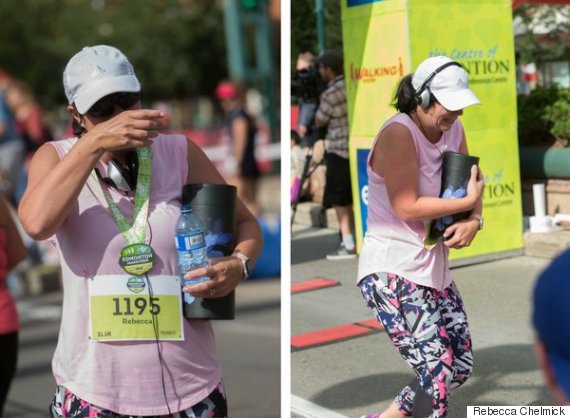 Rebecca Chelmick carries her mom's ashes across the finish line of the Edmonton Marathon on Sunday. (Photos: Studio E Photography)
"I'm just happy that I can fulfill one of her dreams," Chelmick told CTV News.
She hopes her mom's story helps more people choose to become organ donors.
That motivation pushed her to finish the run.
"There were points where I didn't know if I was going to finish, but I just kept talking to my mom along the way to get the strength to do it," she told Metro News.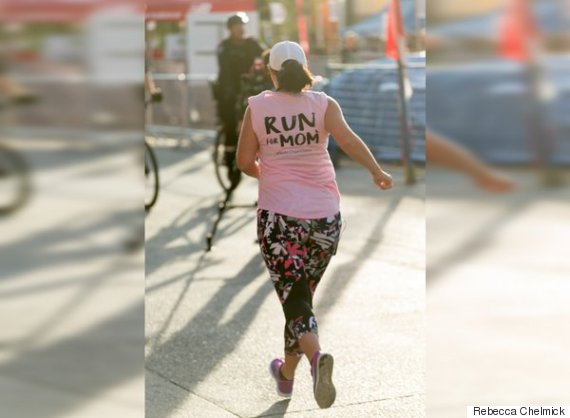 Rebecca Chelmick wore a shirt with the hashtag #BeAnOrganDonor. (Photo: Studio E Photography)
Also on HuffPost
Inspiring Organ Donor Stories