Rachel Notley/Facebook
Alberta Premier Rachel Notley announced Tuesday that she plans to march in Calgary's Pride Parade next month.
It will be her second time participating in the annual event as premier.
In a statement, Notley said she is "looking forward" to participating in the parade this year. She thanked Pride organizers for over 25 years of "unwavering support" for the city's LGBTQ community.
"Our government stands with you in ensuring safe and inclusive schools for our kids, protecting gender identity and expression in law, and fostering an inclusive province where all Albertans have opportunities to succeed," she said.
Representatives from all of Alberta's major political parties will be marching in this year's parade.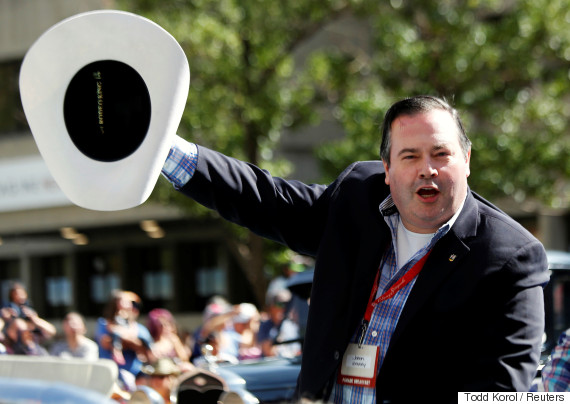 Jason Kenney waves a white hat at this year's Calgary Stampede parade. (Photo: CP)
One politician who won't be participating is Alberta PC party leadership candidate Jason Kenney, according to the Calgary Herald.
In his 18 years as a Calgary MP, Kenney has yet to march in the city's Pride parade.
Politicians to be screened
According to organizers, politicians who want to participate in the parade will be thoroughly screened.
No parties have been banned from participating so far, but all political entrants are being asked to note their voting history when it comes to LGBTQ rights on their applications, Metro News reported.
Under a subsection of the Calgary Pride website titled "Politics & The Parade," organizers say they "encourage all entries to think seriously about their motivation to be involved in this event, and to treat it as more than 'just another marketing opportunity.'"
Calgary's Pride Parade will take place on September 4.
Also on HuffPost:
Vancouver Pride Parade 2016