Two women in Idaho have been arrested after a video showing adults blowing smoke in a child's face was shared on social media.
KPVI reports the video shows four people in a room smoking what appears to be a joint in front of a child. In the video, shot in a home on the Fort Hall Indian Reservation, one woman can be seen attempting to place the joint in the child's mouth.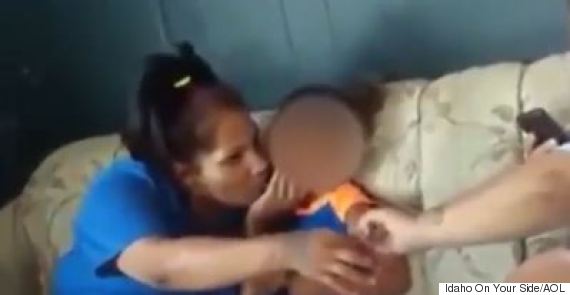 Two women were arrested after the video was shared on social media.
Watch the video embedded above
"No more getting high? He's all blazing it," one woman says in the video as another attempts to blow smoke in the child's mouth.
ABC's Idaho On Your Side reports the two women have been charged with child endangerment. Police are close to getting warrants for the arrest of the two other people in the video, according to KSL.
Also on HuffPost
10 Side Benefits Of Quitting Smoking