For the first time in 40 years, a Calgary charity is being forced to turn away new volunteers due to a lack of funds to support their programs.
Big Brothers Big Sisters Calgary (BBBS) announced Thursday that it had temporarily stopped accepting new volunteers, meaning kids in need won't be paired with mentors from the community-based organization.
"It saddens us that we have to turn away volunteers at a time when demand for our programs is larger than ever," said Karen Orser, president and CEO of BBBS, in a statement.
"But with most of our programs already at full capacity, it would not be fair for us to keep children and volunteers waiting indefinitely when we know we don't have the resources to support them."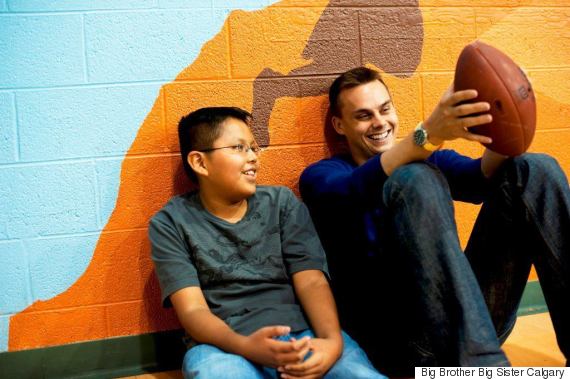 A mentor and mentee with Big Brothers Big Sisters Calgary share a laugh. The organization has stopped accepting new volunteers due to the economy. (Photo: Big Brothers Big Sisters Calgary)
Hundreds of children are on the organization's wait list, including eight-year-old Tatiana.
Tatiana's parents both have physical disabilities and aren't able to play with her as much as they'd like to. Tatiana's mom isn't able to work, and she has two baby siblings, so her family has been in a tough financial situation, BBBS wrote on Facebook.
The eight-year-old, who loves crafts and wants to open her own restaurant when she grows up, has been waiting for a mentor for two years, the organization said.
Not enough resources
Volunteers who want to be mentors have to undergo extensive training, and with the economic downturn in Alberta there just simply aren't enough donations to support those programs.
BBBS has started a public fundraising campaign with the goal of raising $100,000.
"When the economy forced us to cancel our largest annual fundraiser this past spring, we were very concerned about how we were going to continue supporting the children in our programs," the organization said in a statement.
Donations to the non-profit are being matched during the month of August.
Also on HuffPost:
Timeline: Oilpatch Layoffs Of 2015