Twitter users are pointing out the profundity of France's controversial new ban by calling for the criminalization of "fat men in speedos."
Critics say men in speedos are a more offensive sight than a woman wearing the Islamic swimsuit, which covers everything on the body except for the face, hands and feet.
"Instead of banning the #burkini ban fat pasty guys in #Speedo ?" wrote one user.
"If France are banning Burkini's then they really should ban speedos too because they are 100x more offensive to everyone having to view it," tweeted another.
French Prime Minister Manuel Valls supports the burkini bans, calling the swimwear "not compatible with the values of France and the Republic."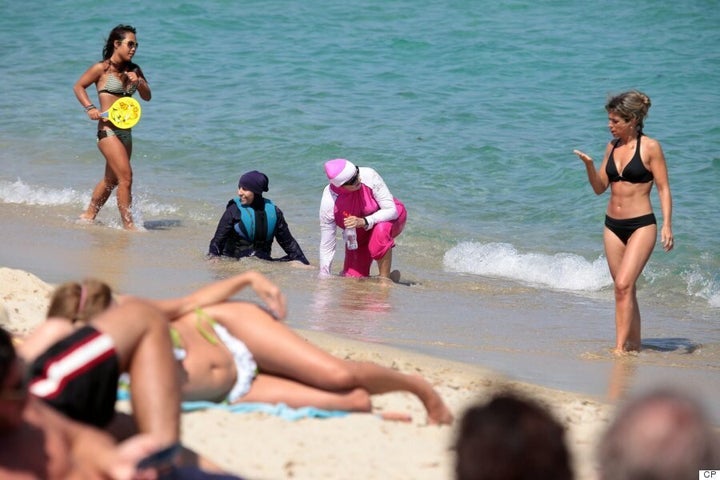 A woman wearing a burkini takes a dip in south of France, Aug. 15, 2016. (Photo: Abaca Press)
"In Canada, can we speak of acceptance, openness, friendship, understanding?" he told reporters on Monday. "It is about where we are going and what we are going through every day in our diverse and rich communities," he continued.