First Nation leaders in northern Ontario say it's "unacceptable" that Health Canada only gave communities two-day's notice before a temporary closure of two nursing stations.
Federal officials sent Nishnawbe Aski Nation (NAN) a memo on Tuesday warning an "alternative service delivery plan" would go into effect within 48 hours.

A community bulletin on the Facebook group "Keewaywin Newz and Stuffz" about the staffing situation at the local nursing station. (Credit: Facebook)
But on Thursday, federal health officials told First Nation leaders that "arrangements" had been made and the affected nursing stations would remain open.
Federal policy dictates that health stations in First Nations and Inuit communities must be staffed with at least two nurses at all times.
So, if a nurse calls in sick or is unable to work, health-related essential services for an entire community can come to a temporary halt.
Health Canada told The Huffington Post Canada in an email that it regrets "any inconvenience" the situation may have caused communities, saying "implementing an alternate service delivery model is a measure of last resort."
Department spokesman Eric Morrissette cited an "insufficient" supply of nurses as the cause of the temporary planned closures in the communities of Keewaywin and Summer Beaver.
"Health Canada then continued to seek solutions and was able to secure one additional nurse for each community to maintain the necessary complement."
Chief: Health Canada caused 'unnecessary chaos'
Acknowledging Health Canada's continual staffing challenges when it comes to remote communities, Grand Chief Alvin Fiddler called the situation "intolerable."
"This has caused unnecessary chaos and confusion, leaving our leaders scrambling to ensure the health and safety of their community members," he said.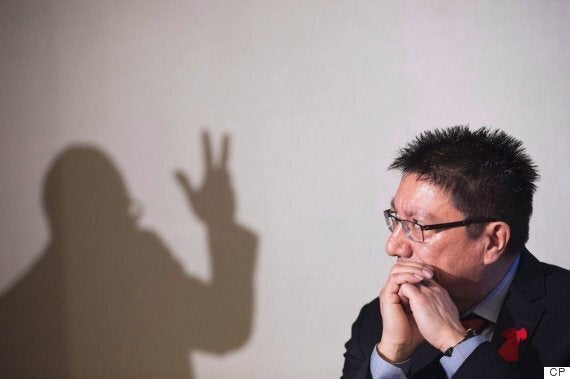 Grand Chief Alvin Fiddler of Nishnawbe Aski Nation looks on as a fellow chief answers questions during a press conference in Toronto in February. (Photo: Michelle Siu/The Canadian Press)
There are 49 First Nation communities within NAN territory, making up a population of approximately 45,000. NAN covers 338,000 square kilometres of land.
A copy of the original memo obtained by The Huffington Post Canada notes community members would continue to have access to telemedicine nursing services — but it would have to be through an alternate nursing station.

Government of Canada memo about temporary nursing station closures.
NAN Deputy Grand Chief Jason Smallboy called the decision to temporarily close the stations — without adequate notice — as one that "exacerbates" an ongoing health-care crisis gripping the community.
"I strongly disagree with Health Canada's reliance on alternative sites for health care access and telemedicine as temporary solutions," Smallboy said.
Both Keewaywin and Summer Beaver are isolated — not connected by road, aside from the wintertime when lakes and rivers freeze over to form ice pathways.
The alternate nursing stations for each First Nation are only accessible by plane.
Angus 'gobsmacked' about memo
NDP MP Charlie Angus responded to the situation, calling it "the same old attitude from the federal government" on issues facing indigenous people in the north.
Angus called on Health Minister Jane Philpott to focus on addressing the state of indigenous health across the country.
"She's aware of this crisis, she knows the magnitude of the crisis, she knows lives are at stake," he said.
Nishnawbe Aski declared a health emergency in February over "urgent and long-standing health issues caused by the inequality of health and health care services."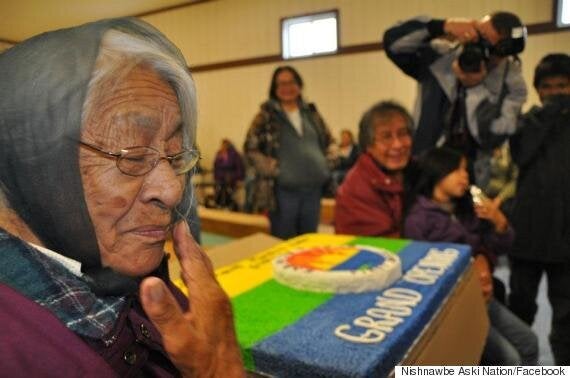 Elders at the grand opening of Eabametoong First Nation's new Kevin C. Sagutcheway Memorial Nursing Station on Oct. 26, 2011.
Last year, a woman in the remote First Nation community of Webequie died after experiencing respiratory distress. The local nursing station had run out of oxygen that may have been able to save her life.
In the federal auditor general's 2015 report, Michael Ferguson confirmed repeated criticisms made by indigenous leaders and advocates that the quality of health care is sorely inadequate in remote First Nation communities.
"We are concerned that the issues we are seeing today may be the symptoms of bigger problems in the future if they are not addressed quickly," he said.
With files from The Canadian Press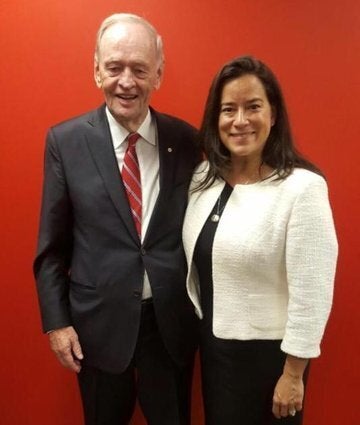 Meet Canada's Indigenous MPs