With wedding season wrapping up, it seems some couples are spending less than they did in previous years.
According to a recent study by Brides magazine, the average cost of a wedding in the U.S. (we're going to assume the numbers aren't that different here) was $26,522. This is a drop from $28K as previously stated by the magazine in 2014, Bustle reports.
"This year's study shows that, in true millennial style, today's brides are focused on making both the wedding and the planning process more meaningful and enjoyable for all involved," editor-in-chief Keija Minor said in a statement.
"Brides are moving away from requiring their bridesmaids to wear the exact same dress, with 66 per cent asking them to wear only the same colour instead. Grooms are weighing in on more of the details than ever before, making the big day and events surrounding it more personal and reflective of their style as a couple."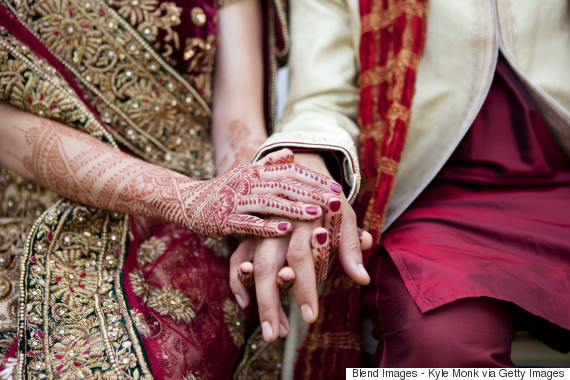 According to the study, the average cost of a reception was $11,380, cakes were $417 and the cost of the average wedding dress was $1,517 — slightly more than brides paid in 2014.
The study also found other interesting tidbits like couples are still more likely to get married on Saturdays and 58 per cent of participants were willing to go past their budget for a wedding they wanted.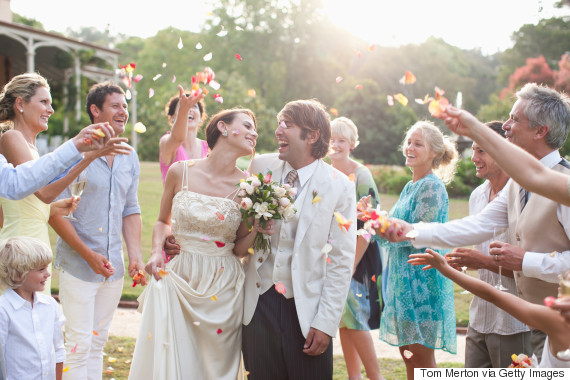 Earlier this year, The Knot also released their wedding costs data, and it turns out the average cost of a wedding in the U.S. was $32,641 in 2015. This figure did not include the honeymoon.
Of course, these are just numbers reflected in a study, couples can spend anywhere from $5,000 or less on a budget-friendly wedding to something in the $100,000 range which has been found to be the average for many Indian weddings in Canada, the CBC reports.
Weddings can also be cultural and religious, so for many there are additional events and costs involved.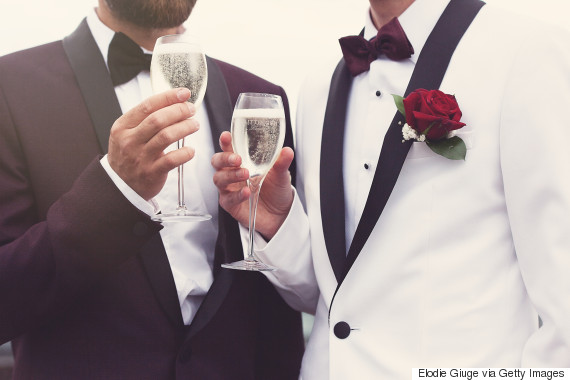 If you are looking for ways to save on your big day, try cutting down the guest list (we know, this is hard but it has to be done), skip floral centre pieces and go for herbs or rent a wedding dress instead of buying a new one.
Are you surprised by the average cost of a wedding? Let us know in the comments below:
ALSO ON HUFFPOST:
49 Of The Sweetest Wedding Photos